Do you know that irons make up the majority of golf clubs in your bag? You have to find the proper set of irons to improve your game.
But what are the types of golf irons depending on golfers' ability? They are the players' irons, super game improvement irons, and game improvement irons. 
These irons come in various designs, which we will talk about later. 
Types of Irons For Golf Depending on Makes
1. Forged Irons
Forged irons are those club heads built from a single piece of metal from start to finish.
Unlike other metal processes, forging involves hammering, pressing, or rolling metal into shape. The hammering might be done manually or by a machine (with a press and die). 
2. Cast Irons
Golfers not well-endowed with a forged iron may pick a cast iron club head. Many club heads from cast iron are cheaper. Making this club head is done by pouring liquid metal into a mold, allowing for more composite materials. 
Some Types of Irons Models to Consider
Here are iron brands or models you can take into account depending on your skill.
1. Super-Game-Improvement Irons
Who is supposed to Play SGI (Super Game Improvement) Irons?
Golfers with low-to-medium speeds are supposed to be the ones to play the super-game-improvement irons. Seniors, high handicappers, and beginners are more suitable for these irons. SGI irons have bigger sweet spots enhancing forgiveness.
If you are looking for an individual iron as a startup, we recommend the Big Bertha B21 Single Iron by Callaway. The B21 is one of the best super game irons for beginners, amateurs, and intermediate golfers.
2. Game-Improvement Irons
Who Should Play GI (Game-Improvement) Irons
Game-Improvement irons are usually cavity-backed and more suitable to enhance added distance with lots of forgiveness. These clubs have large club heads with sizeable sweet spots. 
The irons are a better fit for beginners and inexperienced golfers. It is also beneficial for more experienced golfers shooting 85 or higher. Also, golfers with more than ten handicaps may use this club.
The TaylorMade SIM2 is one of the types of golf game-improvement-iron with better forgiveness than blade irons. This iron is a good choice if you tend to slice or hook your shot more often. 
3. Players' Distance Irons
Who Should Play Players' Distance Irons
Many golfers seeking feel and precision with added distance: may consider using player distance irons. These clubs are similar to blade irons but with slight added distance and forgiveness.
One of the sought-after player distance irons is the Mizuno JPX 921 Hot Metal Pro. The JPX 921 is a forged iron (Grain Flow Forged HD) with a high-impact feel and feedback.
4. Muscle Back Irons
Who Should Play Muscle Back Irons
Muscle back irons are golf clubs with a more traditional look and a narrow top: Its base is thick, increasing forgiveness with a higher ball launch. Golfers with low handicaps are ardent users of this club.
Muscle Back Irons to Consider: Titleist 620 MB
We recommend the Titleist 620 MB as one of the best muscle back irons. The 620 MB is a precision iron built to deliver play shots with consistent results. 
5. Players Irons
Who Should Play Players Irons
Players' irons are those clubs with mixed muscle back and cavity back designs. But the feature is more similar to a blade iron. 
These irons best fit more experienced or better golfers wanting to shape their shots on demand.
Players Irons to Consider: TaylorMade P7MC
We believe the TaylorMade P7MC is the leading option in the players' iron category. The P7MC has a forged cavity-backed pattern with a bit of forgiveness resulting from cunning perimeter weighting and workability.
6. Blade Irons
The blade irons have thin top and bottom features with minimal forgiveness. Low-handicap golfers are more at ease using these irons. The irons work well against fade and draw, especially for more experienced players.
Designs of Blade Irons
Blade irons offer maximum workability when you need them the most. These irons have slim club heads delivering shorter distances with minimal forgiveness than cavity-backed irons. 
Who Should Play Blade Iron
Experienced golfers should use the blade irons more frequently. Furthermore, players hitting the ball consistently at the center or center heel will benefit the most from using a blade iron. 
Blade Irons to Consider: PXG 0311 ST GEN4 Blades
Are you looking for a blade iron offering minimal offset yet with precision weighting and better forgiveness? We recommend the custom-built PXG 0311 ST GEN4 Blades. This blade iron is a better choice for any skill level, ideal for distance and forgiveness.
Read more: Tall Men may consider this golf club sets .
7. Hybrid Irons
These irons are more similar to super game improvement types, yet get the ball airborne effortlessly. The hybrid irons also boost distance and are more forgiving for off-center shots.
Designs of Hybrid Irons
Hybrid irons are more often with perimeter weighting at the back of the club head. It makes CG (center of gravity) position low for high launch and ball flight. The oversize club head enables a golfer to avoid hitting the ball thin.
Who Should Use Hybrid Irons
Seniors and average players seeking a boost for the distance should prefer using the hybrid irons. Although hybrids are options for any golfer, players with slow swing speed and inconsistent ball strikes should consider hybrid irons.
We highly recommend the Tour Edge E522 for players struggling to hit long irons. The E522 is easy to hit and an ideal game-changer for most golfers having difficulty launching the ball.
8. Cavity Back Irons
Designs of Cavity Back Irons
Cavity back irons have a hole or cavity in the back of the club head. The design makes the club more stable and firm in off-center shots.
Who Should Play Cavity Back Irons?
Many golfers can utilize a cavity back iron. But average recreational golfers benefit the most from using this iron. The cavity back irons launch steeply with a boost in range.
The Apex 21 is one the most forgiving irons Callaway had designed. Its deep cavity enhances the sole width for easy launching with a solid turf interaction on various lies.
Shafts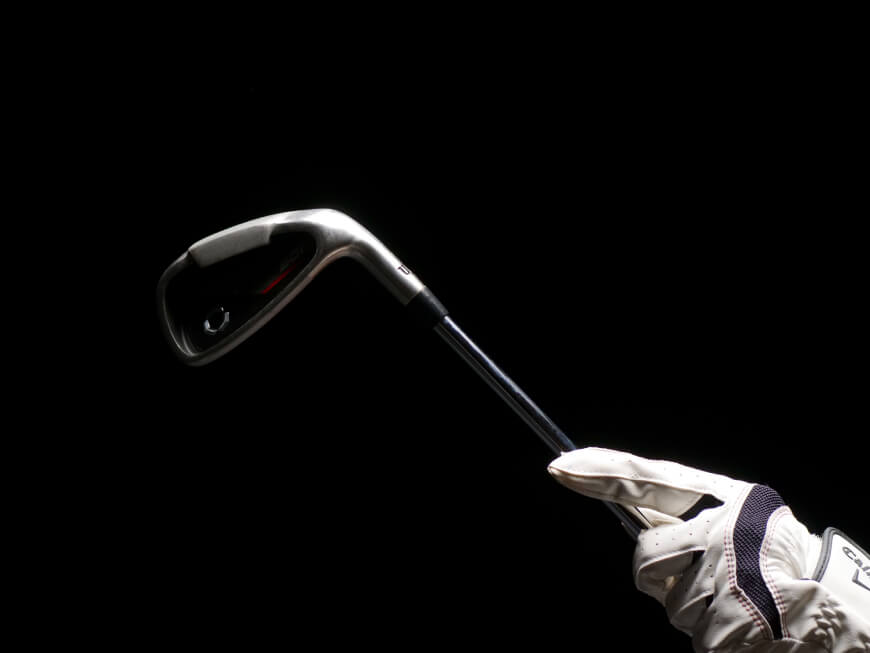 1. Steel Shafts
Many golfers prefer steel shafts for their irons. The material is heavy but stronger than graphite providing lesser flex with more consistent swings.
2. Graphite Shafts
Graphite shafts are more suitable for beginners, seniors, and lady golfers. The material is lightweight, enabling them to manage their swings with ease.
3. Multi-Material Shafts
A multi-material iron shaft usually has steel and graphite combined. The shaft is mainly steel with a graphite tip.
What Are the Distinctions: Short, Mid, and Long Irons?
Short irons are the 8 to 9 irons and the pitching wedge (PW); the mid-irons are the 5, 6, and 7-irons, while the long irons are the 2, 3, and 4-irons. Short irons are easy to hit than the mid-irons, which in turn are easier to hit than long irons.
Iron Selection Guide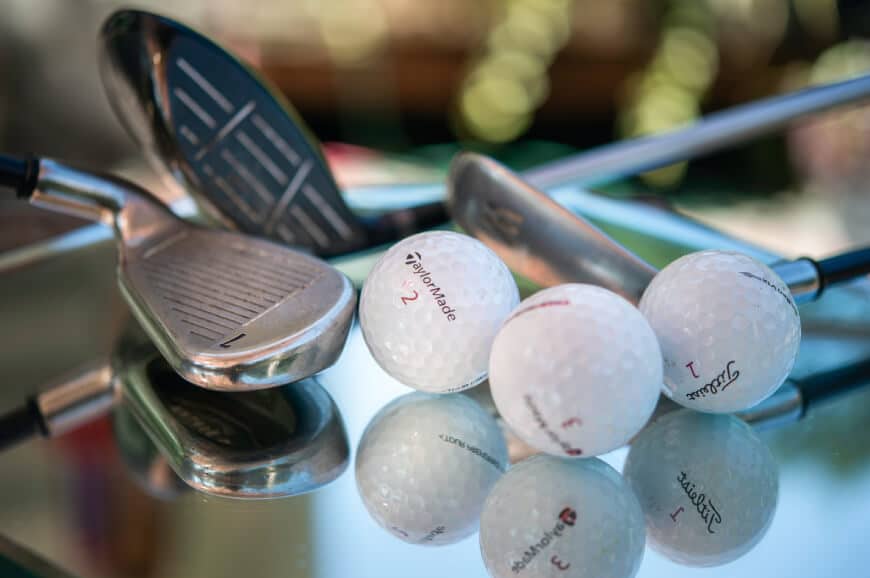 The Table below shows the types of irons and their progressions. It serves as a guide to help you distinguish the iron set you need based on your skill.
| | | | | | | |
| --- | --- | --- | --- | --- | --- | --- |
| | Super Game Improvement Irons | Game Improvement Irons | Players Distance Irons | Muscle Back Irons | Players Irons | Blade Irons |
| Usual Score | 100+ | 80-99 | 85 and under | 70 and under | 70 and under | 75 and under |
| Offset | Max | High | Mid | Low | Low | None |
| Forgiveness | Max | High | Mid/Low | Low | Low | Min |
| Workability | Min | Low | Mid | Mid/High | High | Max |
| Distance | Max | Max | Mid/High | Mid | Mid | Low |
Try Before You Buy!
Yes, it is the way to do it! You can attend demo days, where you can try different golf equipment & clubs for free.
FAQs
1. How many types of irons are there?
There are three: The Players' Irons, Super Game Improvement Irons, and Game Improvement Irons. They are the types of golf irons, depending on skills. But if we are talking about the makes of irons, there are two types: forged irons and cast irons.
2. What are the seven irons in golf?
The seven irons in golf are the 4, 5, 6, 7, 8, and 9 irons, a pitching wedge (PW), and sometimes a gap wedge (GW).
3. How many irons do you need?
Starters should not necessarily carry 14 pieces of clubs. Beginners may bring fundamental golf clubs like a 3-wood, 3- and 5-hybrids, 7- and 9-irons, and a putter. 
4. What Are The Best Golf Irons For Beginners?
Some of the best golf irons for beginners are the Ping irons, which are one of the best values for money. It is aside from the irons we recommend above.
5. How Do I Choose Golf Irons?  
Try various irons on demo days or in golf shops, and determine which type is appropriate for your game. The three types of irons are the players' irons, super game improvement irons, and game improvement irons.
6. What do numbers on golf irons mean?
The numbers in golf irons usually refer to the loft. The loft is the angle of the club face. This way, you can identify the degree (loft) of the club. 
Conclusion
There you are, golf fanatics! Now you know the types of golf irons, you can determine which is more appropriate for your skill.
You can look at all the options when considering buying an iron. The industry is full of surprises: you won't imagine there is a specific club for your level of know-how in golf.
Read more: Best Irons For 10-Handicap