More and more golfers are driving that golf ball farther than they ever did. This includes both women and men. No wonder the average rating of golf handicap has decreased so drastically over the past few years. So the answer to the commonly asked question what is a good golf score? Keeps changing.
But that doesn't mean there's no average score for beginners, professionals, and junior and senior golfers to fall back on. Frequently asked questions, such as is 79 a good golf score? Or is 81 a good golf score? Once you're done reading the whole article, you'll know what's a good and bad golf score in general terms. And that's exactly what you're here for anyway, right?
So let's get started!
What Is A Good Golf Score?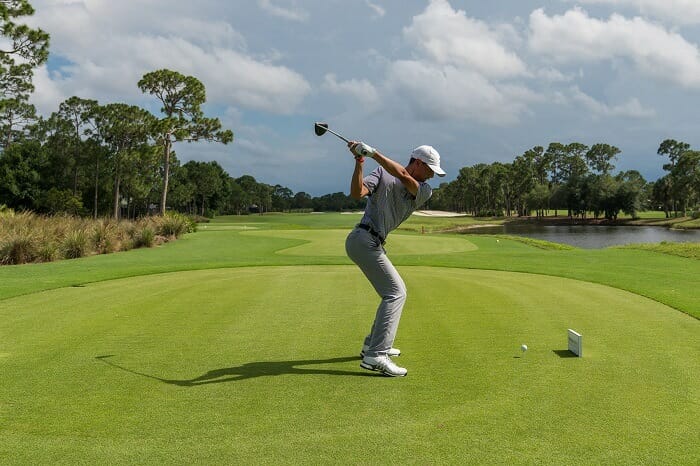 In the game of golf, par is a term that describes the predicted number of strikes it takes for playing each hole. So what is the formula that determines par for a particular hole? You simply add the total number of strikes it's supposed to take for reaching the green with 2 putts.
You should also know that holes are par 5s, 4s, or 3s. As for the total par consisting of all holes includes the par of the entire golf course. Normally, courses have pars that are 70, 71, or 72. So any golf score that's either under par or at par ranks as a good one.
What Is the Average Score for Amateur Golfers?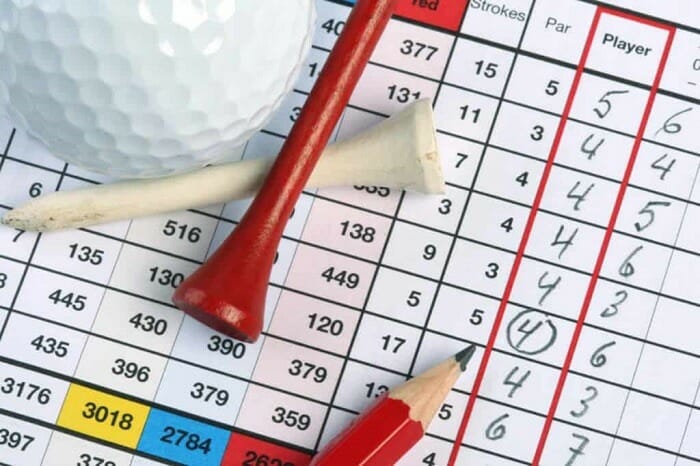 By amateur here, I mean beginners. Or golfers that aren't very skilled when it comes to shooting par. For them, a golf score below 90 is considered to be good. On an 18-hole, par 72 golf course that is.
But then there are amateur players that are comparatively more accomplished. That means it's not unrealistic for them to achieve a golf score that's either slightly below par or around par.
Another factor that determines success, in most cases, is the relatively less demanding nature of the golf course. In comparison to the ones that professionals play on.
What Is the Average Score for Junior Golfers?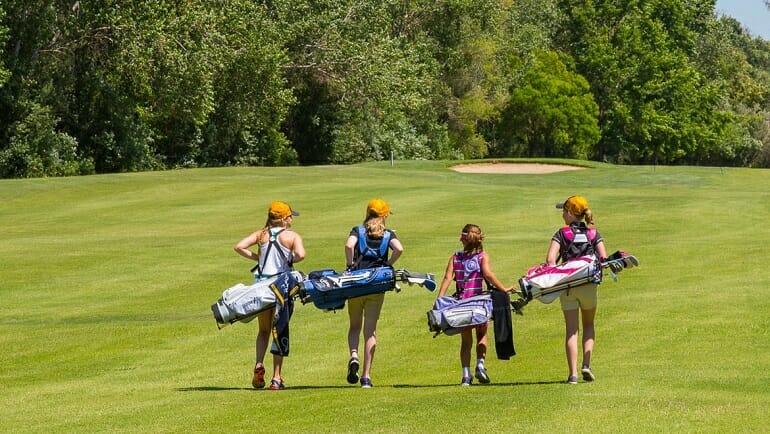 So what is a good golf score for a young beginner? When it comes to younger golfers, the perfect age to get into the game of golf is 6. And it's because that's when muscle coordination and memory can be learned. It's also at this particular age that concentration reveals itself for the first time.
Needless to say, younger players cannot physically hit a golf ball like an adult golfer. No matter how talented, a junior player takes at least 6 to 7 strokes for reaching the green. And then you add another two and a half putts for each hole. That rounds up the golf score to about 170.
Let me tell you that the potential for baseline scoring is slightly based on the highest club distance. Meaning if the player is hitting the golf ball 150 off that tee. Then he/she takes 4 strokes for reaching the green. Plus two putts on every hole, which equals to a golf score of around 108. And that's basically what the majority of adult beginners are also able to achieve.
Since younger golfers don't have enough muscle power, distance is very crucial. However, they can play at a higher level. Because as far as I remember, didn't Tiger Woods win the Junior World Golf Championship at the age of 8?
What Is the Average Score for Professionals?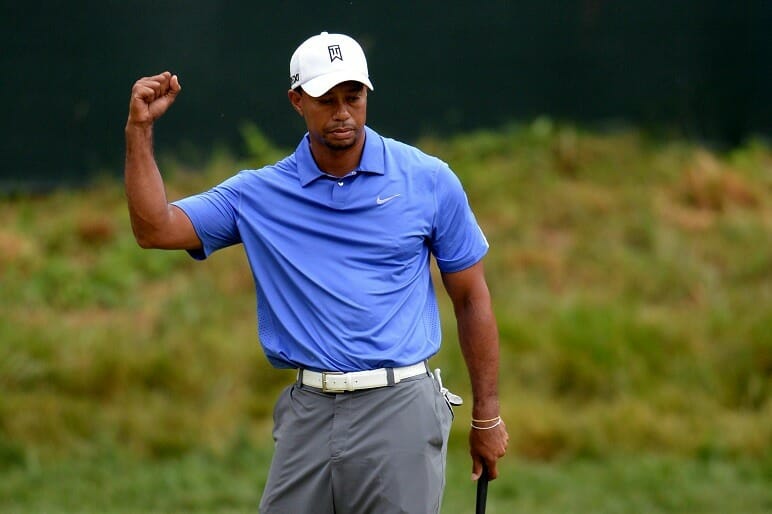 There's no doubt that the winning golf score, more often than not, is below par. Professional golfers play 4-5 rounds over golf courses much longer, yardage-wise. Than their amateur counterparts.
Such courses consist of deep rough. This increases your disadvantage even more in case of errant drives. Along with rolling greens, which are usually incredibly fast for putting on.
But professionals are well-equipped and skilled in handling these kinds of tough situations. The proof of which lies in their golf scores that reach the mid-60s. The lowest ever being 59 achieved in 1977 by Al Geiberger. Along with David Duval and Chip Beck in 1999 and 1991 respectively. And this is for a single round of golf.
As for 4-round tournaments, the best score was achieved in 2003 by Tommy Armour. And that winning score was 254.
What Is the Average Score for Senior Golfers?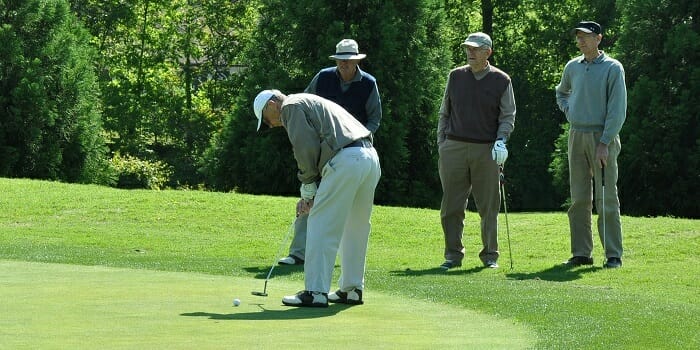 As you already know, the score of a junior player is different than that of an average adult golfer. The reason behind this, more often than not, is distance. The former does not possess the natural muscle ability for powering through the ball. So younger players cannot hit as far as their adult counterparts. Irrespective of their talent.
Likewise, senior golfers also notice a decrease in club distance over time. And that's when they make the transformation to senior tees from the regular ones.
But there's no denying that highly skilled senior players have the capacity to achieve a score that falls in the 80s. Even if they lose a little bit of distance from their clubs.
What Is A Good Golf Score? It's Relative!
Did you know that playing to your particular handicap is actually a decent score? What score is good or bad, needless to say is relative. An excellent score for you can turn out to be a bad one for another golfer. For example, scratch golfers who score 89 have had a horrible round of golf. But average golfers who achieve a score of around 100 consider the round to be their greatest.
The score largely depends on your standard handicap, if you've got one. In that case, playing to your general handicap is a good score every single time. But how and why is that? Because, on average, golfers achieve 3 higher strokes. In comparison to their handicap. And they can only play on the course either to their particular handicap. Or 25-percent better than it.
Conclusion
After all, the system of handicap depends on the potential of the player. Instead of his/her average scores. The handicap is calculated from your best scores of the recent rounds. That is from your last 20 or best 10. Since only 10 best golf scores are included, your handicap reflects your best potential.
Therefore, keep in mind that you can only play to your particular handicap. And that is what decides your golf score. So based on your handicap, you have all the reasons to be satisfied with your golfing performance that day.
RELATED POSTS: