Beginner golfers may struggle to hit too many golf clubs, but a fairway wood might give them the edge.
This article shows eight of the best fairway woods for beginners we tested in two weeks. I think it is the best time to analyze the quality and features of each club for your guidance. But you can always try other brands that fit your taste and skill.
Are you excited to know the results? We are thrilled to tell you that the Callaway Golf 2022 Rogue ST Max Fairway Wood beat all its contemporaries. We are proudly telling you that it is the best fairway wood for beginners so far. Know more!
Our 8 Top Picks: Best Fairway Woods for Beginners
Best overall fairway wood for beginners: Callaway Golf 2022 Rogue ST Max Fairway Wood
Best budget fairway wood: Pinemeadow PGX Offset Golf Fairway Woods
Best long fairway wood: Cobra Golf 2021 Men Radspeed Big Tour Fairway
Best for tight and tough lies: Tour Edge Hot Launch E522 Fairway
Best in forgiveness fairway wood: Callaway Big Bertha B21 Fairway
Best fairway wood in carrying distance: TaylorMade Stealth Steel Fairway
Best for older beginners: Cobra Golf 2022 Air X Men Fairway
Best fairway wood for the rough: Cobra Golf 2019 F9 Men Speedback Fairway
8 Best Fairway Woods for Beginners
1. Pinemeadow PGX Offset Golf Fairway Woods
Beginners, rejoice! Starting players need not spend more buying a fairway wood. The Pinemeadow PGX Offset Golf Fairway Woods is one of your best options. It is one of the cheapest woods but will not compromise your game as you start to learn golf.
Key Features:
It has a large sweet spot for optimum forgiveness.
The low profile makes it easy to hit.
The shaft is lightweight graphite.
Who should use this product?
Beginners who struggle with their budget but are persistent in pursuing golf should start with quality but affordable wood. The Pinemeadow PGX club is not a poor choice. Newbies will enjoy its maximized forgiveness.
2. Callaway Big Bertha B21 Fairway
Novice golfers wanting their golfing world entrance with a bang may consider owning the Big Bertha B21 by Callaway first. The cost might be too steep for beginners, but the club's design and technology are what they are paying for. It also has a wide range of choices for wood, like the 3-, 5-, 7-, and 9-woods.
Key Features:
It is currently the easiest to launch wood.
It is the most forgiving wood in the market.
The B21 is oversized for better turf response.
Who should use this product?
Neophyte golfers with enough budgets to pursue golf no matter what: can count on the finesse of Big Bertha B21. It is one of Callaway's best-selling woods because of its performance and eases of to-hit nature. Even senior golfers will love how this wood performs!
3. Cobra Golf 2019 F9 Men Speedback Fairway
Do you prefer a mid-range price fairway wood? The Cobra Golf 2019 F9 Men Speedback Fairway wood is a sharp-witted choice. The 2019 F9 is the first in Cobra King's Speedback series that quickly stands out among beginners and less experienced golfers. They find the F9 baffler and 360° aero technologies more efficient in reducing drag when swinging through roughs.
Key Features:
The F9 Speedback has re-engineered design that optimizes turf interplay.
It has low CG with high MOI for more efficient performance.
The face is precise-milled via the CNC technique.
Who should use this product?
Less experienced players, especially the newcomers in golf have something to brag about using the F9 Speedback. The new technology surrounding the Cobra King relates more to beginner golfers at a price lower than premium brands.
4. Callaway Golf 2022 Rogue ST Max Fairway Wood
When testing on fairway woods, we noticed that the Callaway Golf 2022 Rogue ST Max Fairway Wood has impressive forgiveness. We are not expecting it from a club well-known as more suitable for mid and high-handicap golfers. Beginners should try the Rogue ST Max if they want good shots despite off-center hits.
Key Features:
The wood is the fastest fairway wood from Callaway.
It has improved internal Jailbreak bars promoting faster ball speed.
The Rogue ST features Tungsten Speed Cartridge for low CG.
Who should use this product?
The Rogue ST Max might be too expensive for beginners. But the cost compensates for the quality and length of service the wood will provide. Beginners wanting first-rate equipment during their initial learning process that may last until they become better performers might consider ST Max.
5. TaylorMade Stealth Steel Fairway
The TaylorMade Stealth Steel Fairway wood falls in one of the high-price ranges in golf clubs. We tested the 3-wood variety of this club with a stiff flex: it cost less than the other flexes (regular, extra stiff, and senior). When we did the shots several times, we are amazed at its performance: The wood is highly forgiving and truly powerful!
Key Features:
The shaft is Venture Blue 6 (carbon steel).
The Speed Pocket feature maximizes forgiveness and ball speed.
Who should use this product?
Seniors and beginners now have a choice to become better players in the course: The TaylorMade Stealth fairway wood, although at a higher price point, is a good outlet for novice players. Golf newcomers will not have a hard time using its CG weights.
6. Cobra Golf 2021 Men Radspeed Big Tour Fairway
Beginners ready to put in a sensible budget for their first equipment should consider Cobra Golf 2021 Radspeed Big Tour. They can easily cope with this wood: It is one of the lightest woods from Cobrawith CFRP (carbon fiber, reinforced plastic).
Key Features:
The carbon crown is 30% thinner than other brands.
The shaft is Fujikura Motore XF1.
Who should use this product?
Any golfer, especially beginners seeking versatility in a club, should have a Cobra Radspeed in their bag. The Big Tour Fairway is more forgiving, fast, and efficient out of the rough. It is one of those clubs where your initial investment lasts.
7. Tour Edge Hot Launch E522 Fairway
Are you familiar with the Houdini Sole? Well, it is what the Tour Edge Hot Launch E522 Fairway offers. This technology makes you out of tough lies by reducing turf interaction by 35%, especially when wet. When we tested this wood on this condition, it responded well: we escaped tight and tough lies easily in 9 out of 10 tries.
Key Features:
The Houdini Sole is an exclusive design by Tour Edge.
The E522 features the Diamond Face 2.0 technology (enhances sweet spot).
Who should use this product?
The Houdini Sole of Tour Edge E522 alters the CG replacement of Tour Edge Hot Launch E521 Iron-Wood. Beginners, even amateur golfers, struggling to strike the ball on wet turf should utilize the Hot Launch E522. It makes you get off rough lies with ease and confidence.
8. Cobra Golf 2022 Air X Men Fairway
If you want your fairway wood lightweight in every aspect, the Cobra Golf 2022 Air X Men Fairway counts. Seniors and beginners struggling to use heavy wood now have a choice. They can also pick the correct flex for them: The Cobra Air X comes in four flexes: ladies, regular, senior, and stiff flexes. Its hosel design provides you with a 20% offset.
Key Features:
The lightweight carbon crown is so comfortable to swing.
The grip is super lightweight.
Who should use this product?
Newcomers in golf who always want a comfortable swing at any time should use the Cobra Air X Men. Using this wood gives you the optimum performance the quickest. So, if you expect to learn golf without the fuss, the Air X fairway wood is a sure way.
As a Beginner, What Should You Consider When Buying Fairway Woods?
Fairway woods for beginners are never hard to find. Here are the factors you should consider when buying fairway woods for beginners.
1. Forgiveness and Distance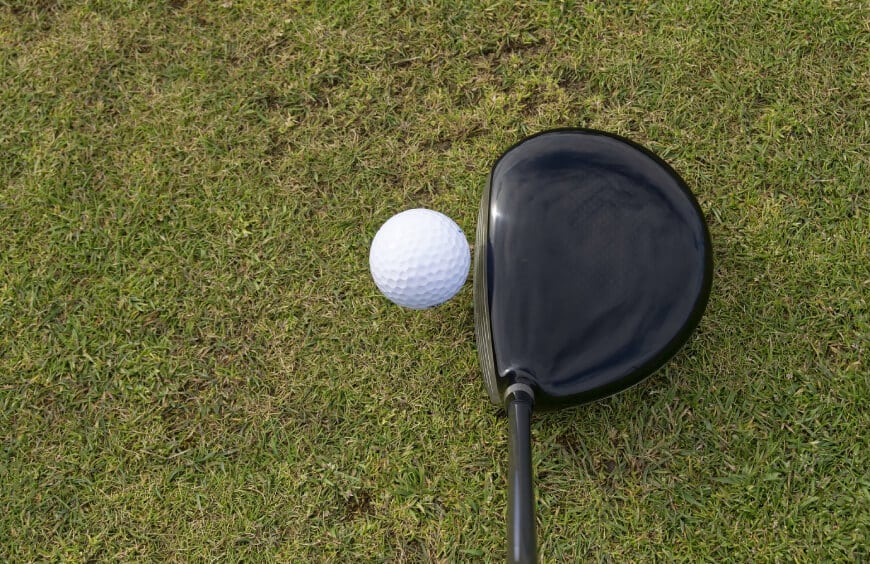 The majority of beginners need more forgiveness in a club. They tend to hit the ball off-center more frequently. To correct this, their clubs should have large sweet spots to maximize forgiveness. Once optimal forgiveness is provided by a club, beginners can attain distance.
2. Shafts
At the end of the 20th century, steel shafts rule the golf course. But as the 21st century ushers in, graphite shafts slowly become the new favorite among golfers.
The lightweight graphite material provides more comfortable and lighter swings. More beginners, amateurs, intermediate, and even pro golfers learn to love the comfortability of using graphite shafts. All top PGA Tour professionals use graphite shafts for their hybrids, fairway woods, and drivers.
3. Launch
Club makers understand the difficulties beginners suffer in ball launching. It is why they design game-improvement golf clubs with distinct features different from expert and pro players.
Some club head designs suitable for beginners: are precision weighting and strategic CG (center of gravity) placement. These innovations make the club easy to hit for newbies.
4. Spin
Experienced players want less spin with a high rise from the tee for more distance. They sometimes prefer backspin along the fairway for quick ball stopping.
Beginners and less experienced players also need less spin using the minimal loft fairway woods. Their fairway woods should spin less but roll more once the ball lands. It will give them further distance. As they develop their skills, beginners need more spin when using high-lofted clubs.
Read more: Best Golf Clubs for Beginners to Intermediates.
5. Center of Gravity (CG) Weights
The CG weights let you move, increase, or remove the load from one spot to another in the club head. These advanced features work well in setting up your shots.
The weights are positioned in a way when you need to lower or raise the launch angle of the ball. Consequently, if you want to add or lessen the ball spin: you can adjust the weights.
6. Adjustable (or Variable) Loft & Lie
Similar to CG weighting, the variable loft and lie are also achievable in some fairway woods with this feature. In this case, the hosel adjusts by releasing a screw connecting the club head to the shaft. Once you release a screw, you can move the club head into a setting that fits your swing.
7. Set Makeup
The best makeup set of fairway woods high-handicappers and beginners should carry is a 3-wood and a 5-wood. The 3-wood is easier to hit from the tee and par-5 approach shots. The 5-wood is easier to hit from the fairway.
8. Price
Premium fairway wood brands have steep prices because of the materials and the technology they carry. But you can always consider your purchasing power before buying the best fairway wood for your skill set.
9. Brand
These brands are the leading names in high-end fairway woods: Callaway, Cobra, TaylorMade, and Tour Edge. If you want a budget-friendly brand, the Pinemeadow trademark supplies the industry with quality and affordable fairway woods.
I Have Hybrids Already; Do I Need A Fairway Wood?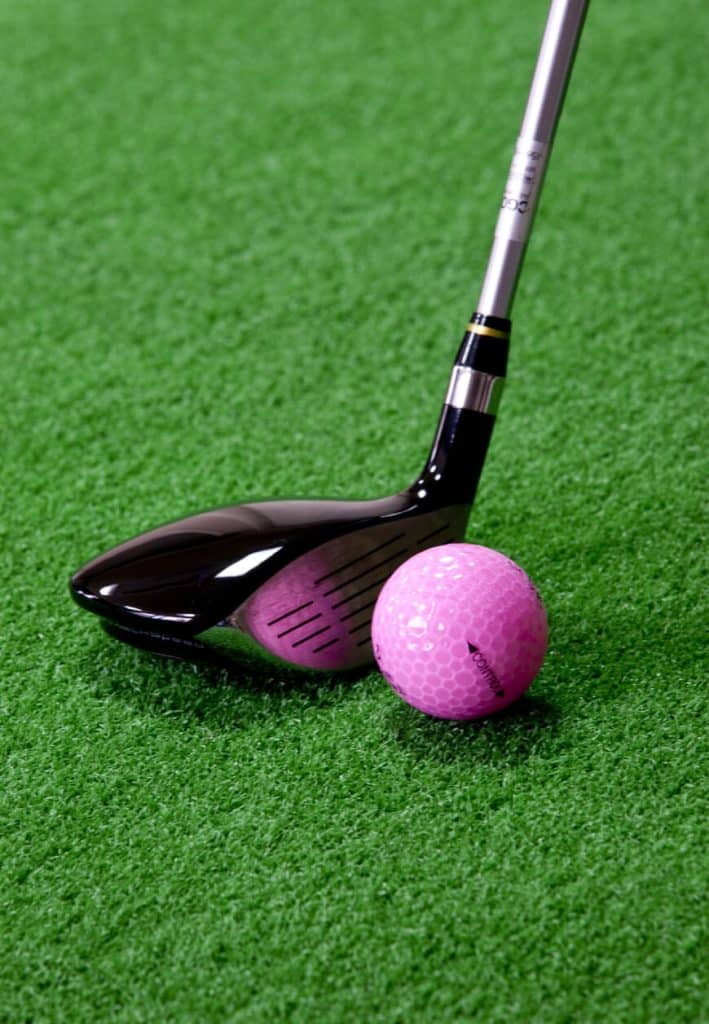 Some hybrids have comparable lofts as fairway woods. But Hybrids could be harder to get the ball airborne.
If you already have both clubs, try to compare them by testing each in similar conditions. This way, you can tell which is best suited for your skill. Nevertheless, combining both clubs can give you more benefits and make your game enjoyable.
How Many Fairway Woods Can I Have In My Bag?
You can carry two to three fairway woods in your bag, but ensure that you do not exceed the mandatory 14-club rule. However, many golfers bring only one fairway wood. We advise beginners to carry a 5-wood (first choice) and a 3-wood if they need them both.
How Many Fairway Woods Do High Handicappers Need?
One fairway wood is enough for high-handicap players to carry in their bags. I suggest that thebest fairway wood for high handicappers is a 5-wood. It is easiest to hit than irons from the fairway and could go as far as a 3-wood.
But there is no definite rule in bringing the number of fairway woods you can carry. Another option for a high-handicap player is starting with a 7-iron. You can add the 5-wood if you appreciate the 7-wood. If the 7-wood does not fit you, a 5-wood is always an option.
Are The Cheap Fairway Woods Any Good?
Many beginners start playing golf using the cheapest golf clubs: It is also the same in fairway woods. I cannot see any problem using cheap wood. But as far as I can see, many experiments are done using inexpensive materials.
You can always start with the cheapest fairway woods. From there, replacing them once you are developing your skill will not hurt your budget.
One perfect example of a satisfactory but cheap fairway wood is the Pinemeadow PGX Offset Golf Fairway Woods. The cost is almost a third of the cost of many premium fairway wood brands.
FAQ's
1. What is the easiest 3-wood to hit?
The Callaway Golf 2022 Rogue ST Max Fairway Woods; and the TaylorMade Stealth Steel Fairway are some of the easiest-to-hit 3-woods. The Callaway Big Bertha B21 is also a more potent option.
2. Should a beginner use a 3-wood?
3-woods usually have a loft ranging from 15 to 18 degrees. It is a better option not only for beginners but also for any player. It is something essential anyone can have in their bag. But you should consider your swing speed if you do need a 3-wood. If you fail in this category, a 5-wood is a better alternative.
3. Should a golfer with a high-handicap use a 3-wood?
It is not always the case. The 3-wood is essential for high-handicappers, especially from tee box shots. But it can be tough to hit from the fairway.
4. What is easier to hit, a 3-hybrid or a 7-wood?
Both of these clubs are better to hit in roughs than a 3-wood. They are also easier to hit than long irons and utility woods in short games.
5. What Loft Should My Fairway Wood Be?
Beginners should choose a fairway wood with more than 17 degrees of loft. It is also recommendable for high-handicap players.
6. Should I tee off with my driver or fairway wood?
A beginner owning a 3-wood before a driver and learning teeing off with it first might love it. But a driver usually has a 28-yard longer distance than a 3-wood. A driver is a clever choice for a beginner. 
Conclusion
Beginners wanting to start golf with a minimal budget should consider the Pinemeadow PGX Offset Golf Fairway Woods as initial equipment. The PGX wood offers the best offset a beginner could appreciate. It is also a game improvement club with anti-slice technology for better performance, even if you are starting.
Summing up our test results, we found Callaway Golf 2022 Rogue ST Max Fairway Wood the best fairway wood for beginners. Rogue ST Max fairway wood is also highly recommended for high-handicappers.
The cost might not be convincing for beginners, but your initial investment with this club seems priceless. Most of all, the ST Max Rogue is technology-laced for a better future in golf.
It is well-known in the golfing world that fairway woods are more forgiving than long irons. It makes them more suitable for trainee golfers.
Matt Stevens is the founder of Golfrough.com. He holds a Postgraduate in Sports Marketing and has played golf since he was four years old. Having experienced every high and low golf has to offer, his writing helps the average golfer avoid the mistakes he has made in 28-years on the course.