Here you'll find some of the best golf driver choices for beginners. Built to tackle some of the common beginner golfer problems. Such as slow swing speed, short distances, and sidespin. A golf driver is designed to improve speed as well as distance.
It's also the most essential tool in your golf toolkit. So you cannot afford to make a lousy choice. Whether you golf once a week or once every other month. It's necessary to have the best golf driver in your arsenal to make every game successful and memorable.
Having said that, here is the lineup for the best golf driver for beginners. All are beginner-friendly selections for you. Curated to suit your game and elevate your golf skills.
Best Golf Driver for Beginners – Table Comparison and Reviews
[table id=7 /]
10. Wilson Staff D7 Driver – Best golf driver for swing speed
Pros
Versatile and ergonomic design.
Optimal swing speed and stability.
Accurate swing target and distance.
---
The Wilson Staff D7 Driver comes in between a really high-end and mid-level driver. It features a superlight design, Komposite crown, and launch control. At first glance, this is a steady and foolproof driver.
Once you get to know its mechanics a bit more, it's long-lasting too. It has one of the most lightweight heads on the market. It offers a balanced and consistent swing speed. And that, ultimately, improves the distance.
The Komposite construction consists of Kevlar and carbon fibers. This causes a better sound and feels on impact. But with less vibration and noise. So it's not loud but the impact is just as headstrong.
The Wilson also offers multiple loft angles that are worth noting. Not many mid-level drivers offer adjustable loft at such a valuable price. The weight is well-distributed and feels firm in many places. So beginners can benefit the most from this super lightweight driver.
9. Cobra Golf F-Max Superlite Driver – Best golf driver higher trajectories
Pros
Lightweight and forgiving driver.
Best for straight and high launches.
Ideal for offset drives.
Cons
No adjustable loft is available.
---
The Cobra F-Max Superlite Driver is a budget-friendly pick. It features a sleek head and amazing features that improve performance. More specifically, that increase ball speed and add distance.
Nothing about this best golf driver for beginners feels dragging. It has a lightweight construction. It even offers proper weight distribution and easy swinging.
The head generates enough speed that can improve swing speed. It may not offer incredible adjustability. But it improves speed and distance significantly. Helping you gain yards as you move forward. It's the best choice for easy swinging.
The Superlite also has a straight neck that helps you launch higher and straighter. So if you're looking to make simple but critical improvements in your game, the Cobra Superlite Driver is the one to look for.
8. Cleveland Golf Launcher Turbo Driver – Best golf driver for better grip
Pros
Better grip with increased MOI.
A low center of gravity improves forgiveness.
Increased ball speed and distance.
Cons
No loft adjustments available.
---
Cleveland is and has always been the master of golf wedges. But their latest line of golf drivers is worth noting too. You can find them in a variety of models. And the one that suits beginners is this Turbo Driver.
It adds speed and distance but in its own unique way. For a golfer seeking better performance, distance, and speed combined. The Cleveland offers straighter shots and more consistent numbers.
This is the best golf driver for beginners and avid golfers. If you want to improve your shots off the tee, this is great. It's sturdy, ergonomic, and long-lasting. You'd be amazed by how much your game can improve with a simple, straight shot.
And that's the kind of golf driver the Cleveland Turbo Driver is. It looks and feels lightweight. But it's a solid choice for beginners and professionals alike. The sound off the tee, at impact, is loud which proves its design value.
A must-buy for something seeking smooth and heady performance drives. It offers deep weighting for better positioning. And the ultra-light hosel and big sweet spot offer higher launches.
7. Callaway Golf Men's Great Big Bertha Epic Driver – Best golf driver for high-performance
Pros
Sleek, thin, and revolutionized design.
Solid sound and feel at impact.
Great for taking precise and consistent shots.
Cons
The length is a bit too long.
---
The Callaway Big Bertha Epic Driver is one of the latest and most favored choices. It offers stability, accuracy, and flexibility in your game. It would improve any beginners' game by distance and speed.
When I say distance, I'm speaking of 10-20 yards differences. The driver is very forgiving where it needs to be. Solid performance, optimal speed, and great distance. It's not the beginner's luck that will improve your score, it's this best golf driver for beginners.
You can also make adjustments with your swing with this driver. It has a solid impact and vibration. And if you're looking for distance, this is it for you.
JailBreak technology is impressive. And so is the titanium rod construction. It elevates the power of the impact by a hundred percent. Something that beginners often struggle with on soft greens.
The head to heel-toe construction is also well-aligned. Helping beginners achieve their desired golf shots and distance around the green. This driver is equipped with everything you need to set your scores right.
So it has a little bit of everything for every kind of beginner. For high handicappers, slow speed, distance, off-set, and slicers.
6. Pinemeadow PGX Offset Golf Driver – Best golf driver on a budget
Pros
It allows for easy and accurate alignment.
The graphite shaft is sturdy and powerful.
Best for correcting extreme slices.
Cons
It might take some getting used to.
---
Most golf drivers for beginners are expensive. But the Pinemeadow PGX is a slightly affordable pick. This doesn't take anything away from the performance of the golf driver. That is just as awesome.
This golf driver has good features to boast of. It offers better a slice and a square face. So the weight is well-distributed with an accurate loft angle. The anti-slice technology which elevates all your off-center shots.
The golf driver comes with a durable and sturdy headcover. So using this every day is not an issue at all. The matte finish, sleek design, and headcover all make this a budget-friendly but long-lasting choice.
This is a good golf driver for slow swing speeds. It keeps the ball square and aligned at impact. Even the sound of impact is solid and heavy. Such design features only elevate the consistency of your shots.
If you ask me, this golf driver is best for hitting straight and targeted shots. It fixes slices instantly. And compared to spending hundreds of dollars or so on something high-end and expensive. You can improve your golf game, as a beginner, with something much cheaper.
5. TaylorMade M4 Golf Driver – Best golf driver for straight shots
Pros
Better forgiveness and responsiveness.
Plenty of lofts and angle adjustments.
Large sweet spot with weight distribution.
Cons
The impact is too loud.
---
The TaylorMade M4 has a traditional design but it has modern features. It has everything that would help beginners improve their scores. The aerodynamic slots, the twisted face, and the adjustable hosel. These features are great and solid to look forward to.
The one concern that stops beginners in their tracks is consistent ball speed. Even if you do get in a few desired shots, there's no guarantee that they will remain consistent.
TaylorMade has introduced the Hammerhead Slot to tackle this problem. You'll find the center alignment right behind the face. This not only increases ball speed for beginners. But it also regulates better responsiveness and consistency.
The Twist Face design adds forgiveness where beginners need it the most. It's a highly recommended golf driver for its high launch capabilities and adjustments. Because that's what beginners need the most. Using a versatile and flexible golf driver that is perfect for high handicappers.
4. TaylorMade SIM MAX Driver – Best golf driver for durability
Pros
Ergonomic and durable design functions.
It improves distance and speed.
The sole weight is balanced and firm.
Cons
It lacks adjustability.
---
Just because this is TaylorMade's extra-stiff golf driver, doesn't mean it's not for beginners. This is new territory for a beginner to chart. But it's so rewarding when you actually do.
This best golf driver for beginners has a speed-injected twist face. This helps beginners improve their ball speed instantly. So all you have to do is hit the ball. It helps you reach your maximum speed threshold.
This ergonomic and upgraded design also corrects other errors. Such as sidespin and dispersed shots. It keeps the ball in line with the target. This means straighter shots at a consistent speed. And perfect off-center strikes.
Lastly, the SIM MAX Driver is also keen on providing forgiveness. The enhanced aerodynamics of the head generates more energy. But only so that the ball lifts and helps your swing reach its peak. Reducing dragging and delivering a better opening on the downswing.
3. Callaway Golf Mavrik Max Driver – Best golf driver for adjustability
Pros
Solid and deeper sound at impact.
The loft is adjustable.
You can interchange/replace the weights.
Cons
The price is too high.
---
If you're looking for a golf driver that will help you take consistent shots, then go for the Callaway Mavrik. It has come a long way with some excellent improvements and upgrades.
Such as the MAX forgiveness and draw configuration. It benefits beginners the most who want to hit a straighter shot. It also prevents the dispersion of shots. And it's built to last so you focus on your game rather than fitting.
The architecture of this golf driver is such, it elevates speed and distance. The shaft feels lighter than most but that's not necessarily a bummer. The lightness adds to the driver's forgiveness.
It connects and impacts faster with the ball for consistent ball speeds and distance. The carbon crown, which is lightweight, offers perfect balance. So the weight is best redistributed for optimal and long-lasting performance.
2. Callaway Golf Rogue Driver – Best golf driver for off-center shots
Pros
Impressive forgiveness and adjustability.
Consistent shots with improved distance.
Friendly and solid sweet spot.
---
The Callaway Rogue Driver matches the skill level of a beginner and professional. It's a high-performance and effective golf driver for regular use. With plenty of forgiveness and responsiveness, it's an optimal pick.
What beginners need more than anything else is accuracy in golf driver fitting. So before you purchase a new golf driver. You need to think about your spin rate and swing speed.
If you're a high handicapper, you need something to get the ball in the air. Especially when you're playing to gain distance. If you're playing on soft turf, this is can get ugly very soon.
This best golf driver for beginners has a proper flex shaft. So it reduces the dispersion of shots and elevates ball speed. The high MOI crown and Jail Break feature are impressive.
For solid forgiveness and extra power, go for this golf driver. It helps you create a more enhanced and effective launching angle. And the premium shaft quality makes the driver easy to hit with. So the impact feels solid and consistent.
Overall, this is a reliable and consistent golf driver. It promotes a large sweet spot and has a forgiving design. It also maintains a higher launch shot after shot. This is perfect for a beginner who needs a confidence boost on the green.
1. TaylorMade M2 D-Type Driver 460cc – Top Choice
Pros
It improves swing speed and stability.
Ideal for players who slice.
Heavy-duty, triple-layer construction.
Cons
Not the best choice for low handicappers.
---
There's more than one reason why TaylorMade is such a popular choice. And it not only works with beginners, but it's also a pro's pick. You'll see TaylorMade drivers on PGA tours quite often.
So their durability and versatility are dependable and satisfactory. For a beginner, the M2 Driver offers plenty of opportunities. For starters, it has a more than average price tag so it's a valuable investment.
The latest driver in line, it boasts of some really effective upgrades. Most specifically, the MOI responsible for reducing twist and vibration on impact. This is the first thing beginners look for in a golf driver.
The second is responsiveness and agility. If you hear the sound this driver makes at impact, you'd be convinced already. It's sturdy, flexible, and firm to use for beginners. It even features an outstanding speed pocket. This is the best golf driver for beginners.
In many ways, this has the perfect MOI, loft angle, and clubhead size for beginners. It pumps forgiveness and stability right where you need it. So your performance is on the right track.
Best Golf Driver for Beginners – Buying Guide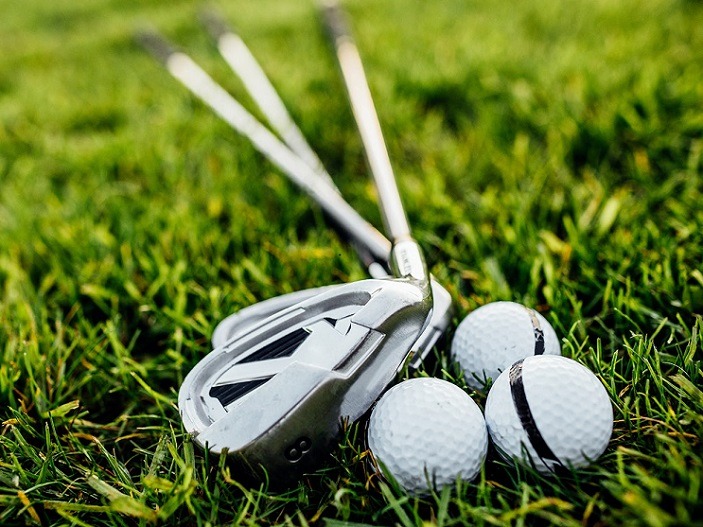 Looking for the Right Features
What makes the best golf driver for beginners? There are a few deciding factors for choosing a golf driver. You can buy a golf driver based on your skill level. Or go for the cheapest or most expensive pick based on your budget.
The best way, if you ask me, is a combination of everything. Your skill levels, price, and most importantly, the features of a golf driver.
None of the following features will help you if you do not evaluate your swing speed. Beginners often struggle with meeting their desired swing speeds. This ultimately affects their distance and score.
But if you stick to what you know and improve the way you play your game. With the help of the right golf swinging techniques and the best equipment. You can drastically transform the way you play golf regularly.
To gain more yardage and improve golf scores, here's what you need to know.
Construction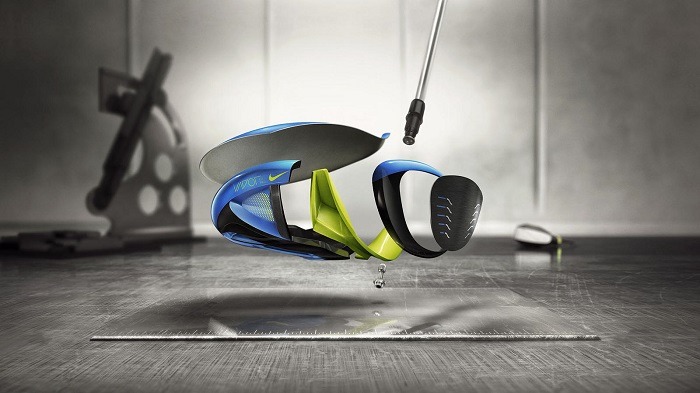 The first thing you see in a golf driver is its design. Performance comes later. So in terms of design, 2 things matter. First is forgiveness and second is durability. If the golf driver you're looking at is either one of the two things – do buy it.
Buying a golf driver that's forgiving and durable is important. Beginners will benefit the most because it boosts confidence while improving golf performance.
As a beginner, you cannot expect to magically refine your confidence with a lousy golf driver. Only a forgiving and sturdy golf driver can do that. Would you play golf wearing your casual running shoes? So why compromise on golf drivers?
The testing protocol for golf drivers for beginners is to reduce drag. This, and only this, can maximize swinging speed for high handicappers. The clubhead is stable, well-balanced, with a large sweet spot. This makes the best golf driver for beginners.
The next important design feature that influences performance is launch. How the clubhead is angled to lift the ball in the air. If the driver is unable to do so, this can affect the ball's speed and trajectory.
The way through which a golf driver achieves this is loft angles. The ideal loft angle range for beginners is between 9 to 11 degrees. If you are a bit more accomplished at golf, even as a beginner, you can try out 11-13 degrees.
The loft angle drives the ball faster and straighter than anything else. And the longer you aim for a drive, the faster the swing speed. This is an important way in which beginner golf speeds can drastically improve.
Performance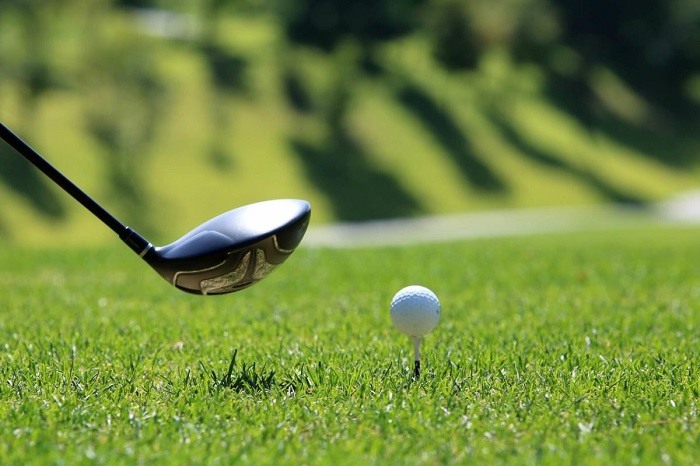 Next up is the feel of the golf driver you're using. You may not feel how good a golf driver is in the first shot. Only after taking a few consistent shots will you notice the feel and overall performance of the driver.
This also includes understanding the simple trajectory of the ball. It's difficult to notice the exact direction of the ball in the first shot. Only after you have enough experience of hitting a golf ball can you feel the impact like a pro.
Professionals can determine a good or bad shot based on feel and sight. This is a result of experience and training. With the right golf driver that hits straighter shots and improves swing speeds. You also can know when you've hit a great drive.
The "feel" of a golf driver refers to the responsiveness. How does the driver respond to impact? This also determines the positioning of the clubhead. With a large sweet spot, which is paramount for beginners, this is easier.
With experience, you can sense how and where the ball touched the clubhead. Was it at the center? If so, you can create exceptional swing speeds and long, straight distances.
While this may be harder to come to terms with, for a beginner the right golf driver can automatically boost confidence. You don't have to get a proper sense and feel of how great your drive is right away. This only happens with more and more training. And of course, the best golf driver for beginners.
Forgiveness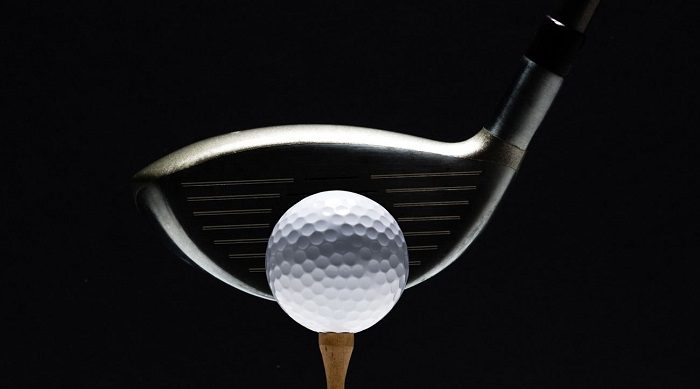 High handicappers struggle the most with forgiveness. It is what stands in between a great shot and them. All beginners want is to hit a straight shot off the tee box. But if the golf drivers lack flexibility, it's all a waste of effort and time!
A golf driver that is forgiving has a solid center of gravity. So striking the ball right at the center is easier. And you can do it more consistently. That's why a large sweet spot is so essential. To maintain consistency, better slices and hooks, and less sidespin.
Only beginners rely on such excellent forgiveness. You can choose your ideal level of forgiveness. Buying a non-adjustable, fixed golf driver is good if you need help with something specific in mind.
It's also suitable if you have already been professionally fitted for a club. But for someone who prefers flexibility, adjustable features are most helpful.
You can really improve your golf swing with an adjustable driver. And that is what I also recommend for beginners and high handicappers. The fact that you can interchange and move the weights around from head-to-heel is impressive.
And for a beginner, having options is never a bad thing. It's the best opportunity for learning and limiting errors in your golf swing.
Loft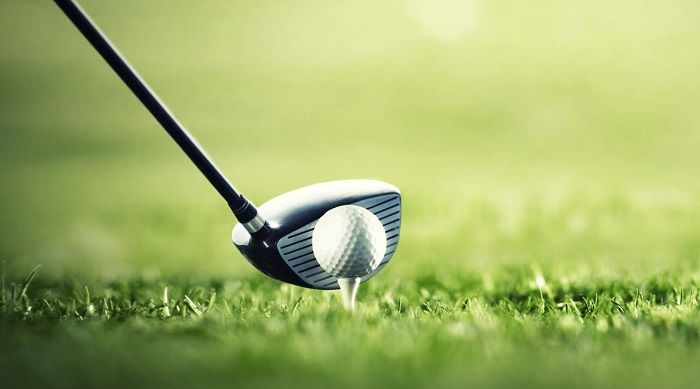 This concerns itself with what happens after you make contact with the ball. How high or low does the ball launch? Even though this depends largely on the golfer, beginners need better loft options.
The average loft range for a beginner is 9 to 11 degrees. Beginners need higher lofts for long distances and fast swing speeds. It reduces sidespin, accelerates backspin, and offers more opening. So you're in a better position to strike longer on the fairway.
Beginners often disperse their shots without proper loft. If the ball goes sideways, it can result in a slower swing speed after impact.
If you're experiencing slow swing speeds, you're also failing to get the ball up in the air. So having that extra loft angle helps.
Many beginners today appreciate the adjustability of loft angles. This depends on how fast or slow your swing speed is. If as a beginner you have a relatively fast swing speed, go for a lower loft angle. And vice versa.
Center of Gravity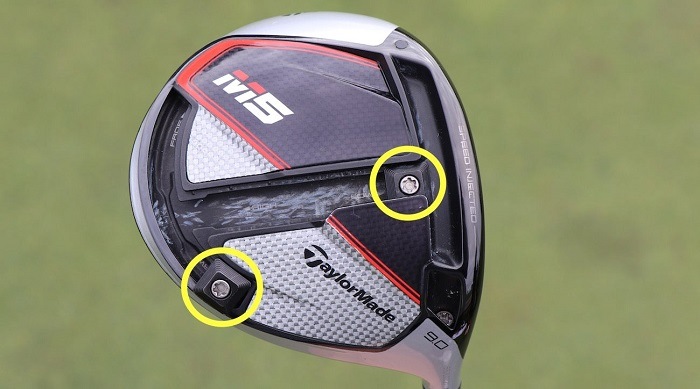 The center of gravity helps beginners, seniors, and high handicappers. It improves the height of the ball launch while also lowering the sidespin. But what does the center of gravity mean? And how does it relate to MOI?
The center of gravity refers to the weight distribution of the clubhead. It's where the weight of the driver is most focused and balanced. With the help of interchangeable weights, manufacturers keep the center of gravity between head to heel.
If the center of gravity is toward the head, it will lower the launch angle. And reduce sidespin, at the same time. If the center of gravity is toward the heel, it will increase the launch angle and spin.
This is how beginners benefit from a balanced center of gravity.
MOI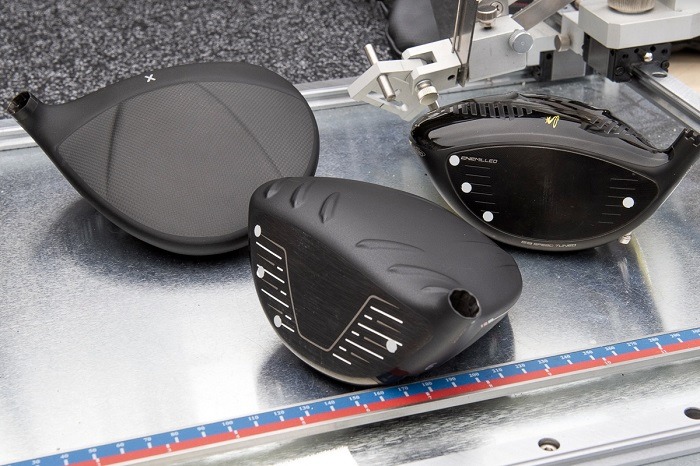 MOI is and stands for the Moment of Inertia. It explains the resistance of the golf driver. If a golf driver has a high MOI, it is resisting harder to twisting at impact. And lower the MOI, the more the golf driver twists or rotates at impact.
When you mishit or disperse a shot, it is often caused by MOI. Due to inaccurate ball speed and swing, MOI helps you determine your shot more effectively.
Golf drivers with high MOI are designed to be better for beginners. The harder the golf driver resists twisting or rotating, the straighter the drives. So you can get more out of your shots with the right material and clubhead size.
Frequently Asked Questions
1. Is graphite the best shaft material for a golf driver?
This is a great question. Graphite is a lightweight material. So it gives you better distance and power than steel. And this, for a beginner, is an important deciding factor.
If you use graphite shafts, you will gain more confidence (and distance) from your shots. It's sturdy and offers more resistance than other shaft materials.
So, yes, graphite is the best shaft material for a beginner golfer.
2. What's the ideal clubhead size for a beginner?
The size and shape of a clubhead control distance and speed. You can determine the size of the clubhead based on its volume. So the higher the volume of a clubhead, the larger its size.
So for beginners, golf drivers should be between 440 to 460 cubic centimeters. Beginners need a large clubhead for a bigger sweet spot. So you are less likely to mishit or disperse your shots with a large clubhead.
3. How long do golf drivers last?
This depends on the shaft material and flex of the golf driver. But an average golf driver should last for years and years. One of the top reasons why golfers change their driver is due to the change of play.
Beginners, intermediates, and professionals all use different golf drivers. Because it affects every aspect of your game. So when a golf driver no longer improves your golf, you have to replace it with a driver that does.
Beginners need help in improving their ball swing speed. The goal is to hit straight shots. So as your swing speed improves with practice, so will your golf driver needs.
In strict terms, a golf driver can be with you for 8 years. But in based on your golf performance, you won't use the same golf driver for that many years. 
Bottom Line
Even though it is possible to score using irons and hybrids. Buying a golf driver is equally important to boost confidence and improve scores. It helps you get into a better position before taking a shot.
The TaylorMade M2 D-Type Driver 460cc is a great example of the best golf driver. It offers great features and that benefit most beginners. It's supportive of your slow swing speed. It gives you great distances with minimum frustration.
The whole point of buying a golf driver is to allow easy swinging. And thanks to new technology, golf drivers are easier than ever to use. So I hope you find your ideal fit and gain more experience as a beginner golfer.
SEE MORE: