With countless golf driver brands claiming to be the best, picking the best golf drivers of all time seems troubling. While having more options to select from is advantageous, the decision-making isn't a cinch, especially for newbies.
But worry no more because we're here to share the best picks we've used first-hand with you. We've tested the top-notch golf drivers manufactured by credible brands; nevertheless, we recommend choosing the most suitable choice.
It would help if you didn't struggle to pick the best golf driver according to your requirements. Hence, allow us to narrow down your search. This post aims to help you get the most out of your golf driving to optimize your golf play.
Without further ado, let's start exploring the ideal golf driver picks for all types of golfers!
If you are in a hurry to know the result of our test, we find the Callaway Golf 2020 Mavrik Driver as the Best Golf Drivers of All Time.
Our Most Recommended Picks For The Best Golf Drivers
6 Best Golf Drivers of All Time
1. Callaway Golf 2020 Mavrik Driver: A go-to for golfers aiming for consistent performance and aerodynamic swing – Our Top Pick
For golfers who prefer a driver that can guarantee consistent performance, the Mavrik is worth considering. We're impressed by its excellent forgiveness across the face and its outstanding sound and feel. It's built with durable material; however, it's surprisingly lighter than conventional titanium.
This driver is a prominent choice considering its new Cyclone Aero shape that remarkably lessens drag for heightened clubhead speed. It's a go-to golf item to enjoy more spin robustness, forgiveness, and maximum speed. The package also contains the head cover and golf club.
The minor gripe is that it features an underwhelming look and is not as low-spin as you'd expect. Similarly, it's not one of the most budget-friendly options, but it excels in other aspects, outweighing the cons.
Key Features/Specs
Project X Evenflow Riptide 50G Shaft Materials
Two inner Jailbreak bars
9-degree Golf Club Loft
Cyclone Aero Head Shape
Graphite Material
Who should use Callaway Golf 2020 Mavrik Driver?
The Mavrik will be a foolproof choice for beginners and mid to high handicappers. It's sleek to pick up, and starting to hit it is not a challenge.
Who should not use Callaway Golf 2020 Mavrik Driver?
We don't highly recommend the Mavrik for golfers who prefer max distance and low spin.
What other golfers had to say?
"Impressive-looking from every angle, you couldn't ask for more if you're searching for a consistent and robust performance."
2. Callaway Big Bertha REVA Women's Driver: Works exceptionally to improve distance and accuracy
Are you a lady golfer who is dreaming of unlocking your inner distance? In that case, the Big Bertha REVA Driver might be the one you're looking for! This driver significantly helps reduce big misses and slices since it features a super-low forward CG for a low spin.
It provides lady golfers with more tee shots that find the fairway and more consistency in their ball flight. Thanks to its internal draw bias weighting, enhancing your launch angles becomes a breeze.
The gilt-edge design of its Flash Face helps promote swift ball speeds across greater distances. More importantly, you can rely on this golf driver because it helps promote a more extended and straighter ball flight.
Furthermore, it features a more robust and lighter material, making it perfect for forgiveness, maximum speed, and spin characteristics. We're amazed by the consistent high-flying shots that remained narrow and straight.
On the cons, the Callaway Big Bertha REVA is not the most affordable option available on the market. We still don't find the premium price a serious deal breaker.
Key Features/Specs
10.5 Degrees Golf Club Loft
Graphite material
Standard Length of 44.75″
C6 Swing Weight
Who should use Callaway Big Bertha REVA?
Lady golfers who want to hit their tee shots way farther, unlocking their inner distance. This option is an excellent item to go for if you want to optimize your shafts, swing weights, and lofts.
Who should not use Callaway Big Bertha REVA?
Buyers with a limited budget might find it an expensive investment. Therefore, it's not for golfers unwilling to spend more for a premium golf driver.
What other golfers had to say?
"With this driver, there's no reason to search further if you're aiming for easier launch and faster swing speeds."
3. Callaway Big Bertha B21 Driver: Features an "advanced formula" that straightens out your tee shots
Are you searching for a golf driver ideal for correcting a pesky slice? If that's the case, the Big Bertha B21 driver is an excellent option for you. Its primary goal is to intensify your driver performance with a combo of forgiveness and low spin.
Its slice-combatting ability also results in a good measure, helping you attain incredible speed and balance. This golf driver lessens overall spin that neutralizes the sidespin triggering erratic shots to go out of play.
The high launches and its extra forgiving capability are impressive, which doesn't screw on consistency. This driver is a valuable golf item that any high-handicap slicer will genuinely appreciate.
The minor drawback is that the appeal of this golf driver appears limited to golfers with a slice.
Key Features/Specs
Ultra-low forward CG for low spin
12.5-degrees Golf Club Loft
A.I. Designed Flash Face SS21
Adjustable hosel for fine-tuning
RCH 55gr Graphite Shaft Material
Who should use Callaway Big Bertha B21 Driver?
Golfers who have problems with a slice will find this draw-biased driver worth a shot. It's adept at helping you straighten out your ball flight without yielding distance.
Who should not use Callaway Big Bertha B21 Driver?
Golfers who draw the ball or those who find the hook their bad shot
What other golfers had to say?
"Besides promoting impressive distance, the Big Bertha B21 is an excellent club to hit with a compact feel."
4. Pinemeadow Golf PGX Offset Driver: Perfect for giving newbie golfers a massive sweet spot
Giving golfers a massive sweet spot to ensure optimal forgiveness, this 460cc oversized driver is a smart purchase. We're fascinated by its aesthetically appealing design, boosting our confidence when playing. You can delight in every shot and select from two flexibility options.
The package also includes a head cover shielding your club when not used. The offset anti-slice technology helps minimize the slice by allowing you to square the ball on impact.
It has offset anti-slice technology, which reduces the slice by enabling the player to square the ball on impact. You won't go wrong with this driver if you aim to achieve longer and straighter drives.
As for the price, this driver is a very reasonable option to improve your score. Nonetheless, aside from the short shaft, you might find the adjustability of this driver a bit complex. Therefore, you might need more time to attain the appropriate weight and position.
Key Features/Specs
10.5-degrees Golf Club Loft
Matte black finish
Ti-Alloy Material
Lightweight graphite shaft
460cc clubhead and head cover
Who should use Pinemeadow Golf PGX Offset Driver?
Mid-to-high handicappers will find this golf driver a must-have. Likewise, the PGX driver is a good choice for professional clubs to help maximize their golf play.
If you're looking for the cheapest alternative, we highly recommend this option as worth buying.
Who should not use Pinemeadow Golf PGX Offset Driver?
In our opinion, this driver might not be the most suitable option for top-level players.
What other golfers had to say?
"The PGX Offset Golf Driver doesn't come with a premium price; surprisingly, it does its job correctly and outstandingly."
5. TaylorMade SIM Driver Mitsubishi Diamana Limited: Excels at personalization, adjustability, and straighter shots
The SIM Driver offers the best forgiveness possible, considering its greater distance and adjustability. We also noticed that it could deliver outstanding performance in many ways, enhancing distance and ball speed. Golfers who prefer high launch and low spin will find this driver a reliable companion.
The attractive head design where the weight is placed accurately in the head ensures high MOI and ultra-low CG. As for durability, the multi-material built of this golf driver can prove that it can last long.
Meanwhile, the twist face design helps prevent missed hits, create straighter shots, and expand the sweet spot on the face. Please note that careful tweaking might be necessary at first before you enjoy satisfying results with this driver.
Key Features/Specs
Multi-material built and a twisted face
Inertia Generator and Aerodynamic Asymmetric Sole
Ultra-low CG and High MOI
Speed Injected and Sliding Weight Technology
Carbon Composite & Titanium Head Material
Who should use TaylorMade SIM Driver Mitsubishi Diamana Limited?
Tour golfers who don't focus more on forgiveness generally find the SIM Driver the perfect option for their golf play.
Who should not use TaylorMade SIM Driver Mitsubishi Diamana Limited?
The SIM Driver might not be for you if you prefer more forgiveness or having issues with a bad slice. Gliding the weight approaching the heel might not keep mid-high handicappers in the fairway.
Moreover, the SIM MAX is a better alternative if you have trouble getting the ball up in the air.
What other golfers had to say?
"Designed with gilt-edge club head technology, you'll love the aerodynamic head shape of the TaylorMade SIM Driver."
6. TaylorMade SIM MAX Driver: Guarantees optimal forgiveness, higher launch, and greater distance
What makes this driver distinguished from previous models is its faster and aerodynamic swing. We appreciate its usefulness in providing slightly higher launch conditions than the previous versions. Its personalization and adjustability help maximize the club for your face angle and trajectory preferences.
Besides, it promotes straighter shots while offering a more prominent face to boost your confidence while at play. And, since it's 8% larger than the SIM Driver, it's more exceptional in ensuring optimal forgiveness.
You won't have distance and ball speed issues because this driver can offer accelerated clubhead speed. While its adjustability seems okay, you can't expect to get plenty of it. Unfortunately, this driver does not feature significant changes over the previous versions.
Key Features/Specs
9-degree Golf Club Loft
Fujikura Ventus Blue 6 Shaft Materials
Revolutionary New Shape and Multi-Material Construction
Slightly Larger Face Area (Twist Face)
2-Degree Loft Sleeve
Aerodynamic Asymmetric Sole and Inertia Generator
Who should use TaylorMade SIM MAX Driver?
The SIM MAX Driver is best for golfers who want to stay "in" with the latest driving technology. Whether a newbie or a pro, this golf driver can help optimize your performance or level of play.
Who should not use TaylorMade SIM MAX Driver?
We don't highly recommend the SIM MAX Driver for golfers expecting to see remarkable differences over the previous models.
This version has almost similar features to the previous one. Hence, if you're only after the look and feel of a driver, this model might not suit you.
Also, if you're a skilled player, you might want to consider searching for better alternatives.
What other golfers had to say?
"The SIM MAX Driver is an A1 choice if you aim to keep the ball in play amidst bad swings. Indeed, it's great for creating more ball speed."
How To Select the Best Golf Drivers?
Be sure to check the following considerations first before buying a golf driver for you:
1. Shaft Length and Flex
You can use your driver to its total capacity by getting a shaft that isn't too stiff. Also, avoid getting a driver that's too flexible, as it could make your release point inconsistent.
We recommend investing in golf drivers with built-in flexibility, specifically if you're a newbie.
For lady golfers, pick models with deeper weighting, a lighting hostel, and an enhanced crown. In doing so, you can effortlessly launch the ball straight and high.
2. Driver Head Size
A larger head is exceptional in making outstanding contact with your ball and attaining greater latitude. But, undoubtedly having excellent golf skills is what truly matters the most in the end.
Golfers who prefer more forgiveness go for 460cc driver head size. Meanwhile, golfers who want to shape the ball more in the air go for 440cc size.
3. Forgiveness
Golf drivers that feature better forgiveness allow golfers more opportunities to win. Essentially, the center of gravity and perimeter weighting also play vital roles in making your shots accurate.
Newbies in golf sports find better forgiveness valuable to ensure excellent consistency and performance.
4. Adjustability
Modern golf drivers feature remarkable adjustability in the hosel, shaft, and club head. An adjustable hosel is for heightening or lowering loft and lie angle in seconds.
Meanwhile, moveable weight technology helps golfers dial in their chosen launch and spin levels of forgiveness and characteristics.
You can also use moveable weights within channels to be more spontaneous. Slide forward to kill spin for greater distance, or slide back for total forgiveness.
Alternatively, you may slide the weight to the toe for a fade or heel for a draw.
When Do I Need To Replace My Golf Driver?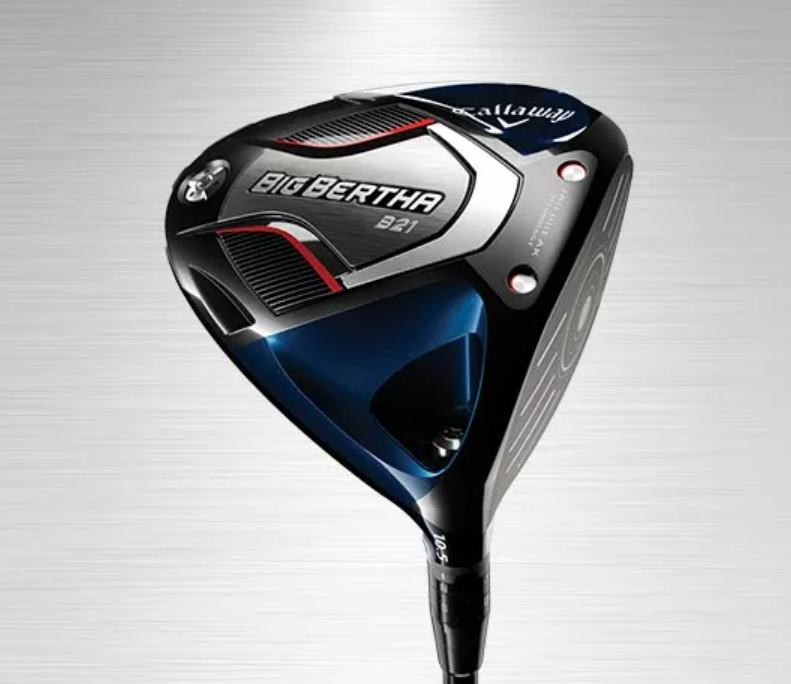 Proper care and maintenance can indeed extend the longevity of your golf driver. But, examine it regularly for any significant indications of damage. Generally, you may want to replace your golf driver every five years.
How Often Should I Update My Golf Driver?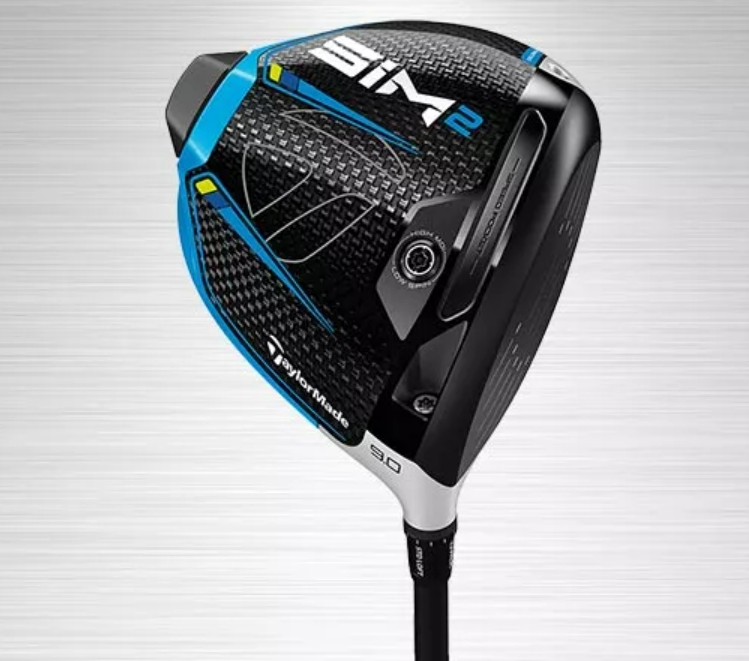 We recommend updating your golf driver every three to five years. Many latest models manufactured by popular brands usually upgrade their driver technology, which you shouldn't miss.
Do you know why keeping yourself updated with the latest driving technology is necessary? Doing so will help better understand what your best specs or configurations are.
FAQ's
1. What is the top 1 driver in golf?
The answer to this question generally depends on who uses the golf driver. But, many golfers consider the top 1 choice for golf drivers from brands/models like:
Callaway Big Bertha REVA Women's Driver
Callaway Golf 2020 Mavrik Driver
TaylorMade SIM Driver
TaylorMade SIM MAX Driver
Pinemeadow Golf PGX Offset Driver
2. What is the best driver for an average golfer?
The top choices for average golfers include Callaway Big Bertha and TaylorMade SIM.
3. Which is the most recommended golf driver for high handicappers?
The most excellent golf driver choice for high handicappers is the Callaway Golf 2020 Mavrik Driver. It's ideal for attaining more distance and boosting swing speed.
4. What driver does Tiger Woods use?
For several years, Tiger Woods has used several distinct brands, including:
1997 – King Cobra (9 degrees, True Temper Dynamic Gold X 100)
2001 – Titleist 975D (7.5-degrees, True Temper Dynamic Gold X 100)
2002 – Nike Forged Ti (9.5-degrees, True Temper Dynamic Gold X 100)
2005 – Nike Ignite 460cc (8.5-degrees, Mitsubishi Diamana Blue Board 83)
2019 – TaylorMade M5 (9 degrees, Mitsubishi Diamana D+ 60TX)
5. What Is the most forgiving driver?
Besides being the cheapest option, the Pinemeadow Golf PGX Offset Driver is the most forgiving golf driver worth purchasing.
Please remember that the more forgiveness you want in your preferred driver, the higher your handicap is.
6. What is the longest, most forgiving driver?
You may want to select between TaylorMade SIM MAX Driver and the Pinemeadow Golf PGX Offset Driver for more forgiveness.
7. Which driver hits the ball the farthest?
The Callaway Big Bertha REVA Women's Driver is a smoking deal if you want to improve your distance. This brand and model can ensure greater distances in every shot.
8. What is the top 1 driver on tour?
Ping is generally regarded as the top 1. Nonetheless, the pros on the PGA TOUR pick TaylorMade as number 1, followed by Callaway.
9. Which golf driver gives the longest distance?
Different TaylorMade Driver versions topped the spot in ensuring extra-long distances. In addition, their settings can suit all handicaps available, making them the best for this spot.
Final Thoughts
Have you picked the best golf drivers of all time according to your preference and requirements? Admittedly, choosing the best one is daunting since our top picks are indeed top-of-the-line choices.
But, since we highly consider consistent performance, more forgiveness, greater distances, and tight dispersions, we picked the Callaway Mavrik Driver. We find this brand and model advantageous in maximizing our overall performance and golf play.
We like how this driver generates excellent sound and feel, resisting twisting and promoting higher MOI. The aerodynamic swing it offers is also something we highly appreciate.
Nonetheless, please note that the best way to find a suitable driver is testing it to understand your ideal configuration. Hopefully, you learned informative ideas regarding the best drivers from this post, helping you decide more intelligently.
Read more: Best Golf Drivers for Mid Handicappers
Matt Stevens is the founder of Golfrough.com. He holds a Postgraduate in Sports Marketing and has played golf since he was four years old. Having experienced every high and low golf has to offer, his writing helps the average golfer avoid the mistakes he has made in 28-years on the course.