Golf is an expensive hobby! It calls for pouring a sizeable amount of your budget into purchasing the needed equipment.
But you can do several techniques to acquire free equipment, like golf clubs, if you know the ways. One way is by approaching a golf club manufacturer and becoming a club tester. That is one possibility.
If you are planning to be a golf club tester, here is a video on how to test a club:
Below are other effective ways how to get golf clubs for free.
How to Get Golf Clubs For Free?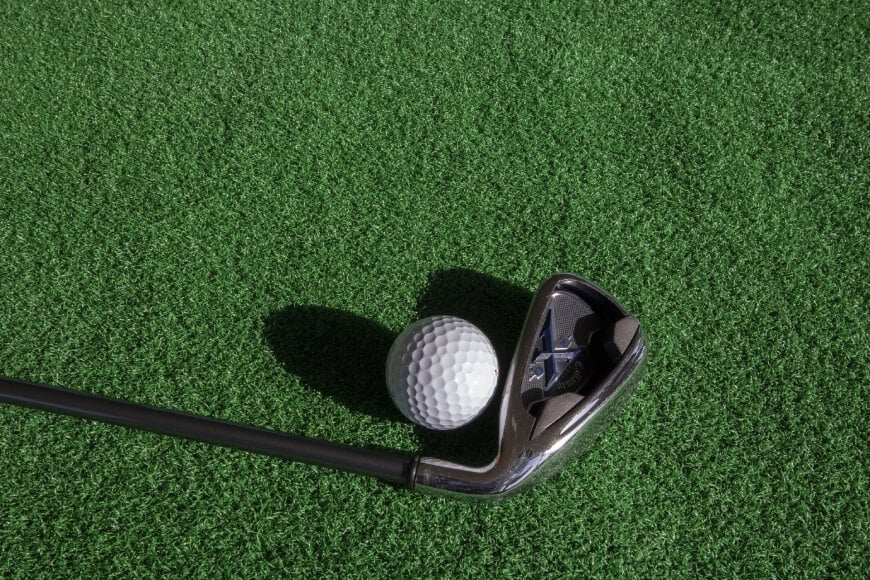 Are golf clubs been giving away now for free?Yes, some groups or individuals do that. But everything does not come without a hitch. How can you get those free clubs? Here are some things you can do to avail of free golf clubs from anyone willing to give them for free.
1. Is there a Buy Nothing group in your area? Search for it.
Your local Buy Nothing Project (BNP) group is one of the best ways to acquire a free golf club without the fuss. If you have one in your area, search for it on the net. This group operates throughout the United States and other countries (including parts of Asia, Africa, Australia, Central America, and Europe).
Log in to the BNP website (your local branch) and do what the site instructs you to become a grantee. People logging into this web page post anything they would like to give to their neighbors free of charge. There is also a BNP Facebook page where you can see things (including golf clubs) ready for giving.
2. Be a golf club tester
Playing with some luck might reward you with one of the most sought-after golf clubs. Periodically, club manufacturers may introduce new golf clubs before entering the market. In this case, they might need endorsers or club testers. They may go to famous pros as endorsers, but you can sneak through as a club tester. Golf equipment testing is a usual process for many golf club manufacturers.
Cobra Golf employs product testers in their Cobra Connect 5 Challenge: Participants receive a 13-club Cobra bag as they take part in several challenges. The challenge broadens its reach by including the RadSpeed club sets and the King Tour MIM in two sets.
Being a golf club tester might not be too hard after all. You only need to apply on a website like mygolfgains.com and be a part of a club-testing associate with rewards. Your favorite club might be the one!
The job needs some luck, effort, and the need to test golf clubs on an actual golf course. Some brands even offer talent fees, aside from free golf clubs, once you finish the testing with positive feedback.
3. Try using a credit card offering rewards
We are sure you always have a credit card for your buys. Next time, try to use one that offers rewards, like a golf club. Most credit cards offering this kind of promotion let you buy back reward credits from several purchases.
Here are four leading credit cards that may offer golf club rewards in the United States:
American Express Gold Card
PGA Tour Cash Rewards MasterCard
Chase Sapphire Preferred Card
Ritz-Carlton Credit
It is not at all times that these credit cards offer free golf clubs; their golf privileges are some of the sought-after services. Aside from possible free individual golf clubs or sets, they provide big discounts on golf instructions and fees. Sometimes you earn a free round of golf, special access to premier golf events, upgraded culinary experiences at tours, etc.
4. Use a golf club handout initiative
Many golf clubs and other golf equipment donation schemes are widespread in the United States. These programs offer free golf clubs with golf bags to young aspiring golfers. Other countries, such as the UK, also have a similar program (like PGA Reach New England).
Do you have kids eager to learn and play golf but are not financially stable to do so?
In the US, the Sticks for Kids program provide needful young golfers with free golf clubs; and the chance to learn the game consciously.
The Golf Course Builders Association of America (GCBAA) governs the program. It is an association that runs one of golf's governing bodies. Another similar program giving kids free golf clubs and free junior clinics are the Pops & Junior Youth Golf Program. Some organizations even provide free golf balls samples.
But do you know about the free golf clubs for military personnel in the UK? The SetsForeVets by the PGA Reach New England provides complete golf club sets for military veterans. The program commits to improving the lives of military Veterans, including their families by way of golf.
5. Be aware of offerings sounding too doubtful
Not everything may seem to work in your favor: Many bogus free golf club offerings are proliferating online. Websites may assure you of a free golf club by just signing up or subscribing to their sites.
These websites may guarantee you free golf equipment. Here is the catch: they require you to give them your credit card info promising you will only pay the handling and shipping charges. You may end up scammed by this scheme. We advise you think it over several times before you make a deal online.
How to Get Free TaylorMade Golf Clubs?
Gifting in golf has been a long-time tradition and culture among premium brands. Although TaylorMade takes pride in creating the best golf equipment for the passionate player, it does not offer coupons and discounts.
In 2002, the USGA modified some rules allowing amateur golfers (of any age) to receive free golf clubs and other stuff from makers.
TaylorMade's director of global sports, Eddie Erkmanis, once said: the company gives free golf clubs and other stuff to mid-amateurs if they regularly compete in premier golf events. Such events include the Crane Cup, Coleman Invitational, and Crump Cup.
How Can I Practice Golf Without Money?
The best way of practicing golf without spending money on golf course fees is by doing drills at home. But there is also a way to practice on an actual golf course for free.
It is not usual in many golf courses, but you can visit one after 5 PM and practice for free. Many head professionals may give you discounts or even allow you to practice when no other golfers are playing. You can even play 9 holes during this time: if allowed after 5 PM.
How Do I Find A Golf Sponsor?
We give you three ways of acquiring a sponsor that could help you rise from the ranks:
1. Facebook, Twitter, Instagram
Create engaging posts or content about golf that you think may be popular with golfers. Once you gain substantial followers, getting sponsorship from golf equipment manufacturers becomes easier.
2. Work with an agent
Acquiring an agent to market your golf skill and sincerity is one good way of getting a sponsor.
3. Approach a company
Speak directly to the right person inside a company and show them your credentials. If you are worthy of investment, they may consider you for their sponsorship program.
Do Golf Pros Get Free Clubs?
Many golf clubs lie around PGA Tournaments, as I always observed during my visit to various games. They are different brands (some were high-level names, while some were newly introduced) carried by agents of club retailers.
Agents bring dozens of clubs and leave them available for the taking by pros. Retailers also give away free shirts, shorts, tees, golf balls, hats, and other freebies. These things are given free to famous PGA Tour pros (if they approve) currently playing in that tournament.
Frequently Asked Questions
1. Is there a way to get free golf clubs?
As an amateur player, you still have the chance to acquire free golf clubs from willing sponsors. You can approach different companies and inquire about sponsorships.
However, signing up for a sponsorship entails great responsibilities inside and outside of the golf course. It is one of the best ways to become a professional golfer. Other companies may agree to provide your golf equipment for free and if you are lucky, pay for your expenses.
2. Why is there a shortage of golf equipment?
In 2020, the pandemic strikes the world almost simultaneously. The public is restricted from going out of their homes. They began staying indoors and doing golf drills in the comfort of their homes. The demand for golf equipment soars during this time.
Golf clubs and grips soared in demand during the peak of the pandemic. Manufacturers had a hard time getting supplies because of the disruption in the supply chain of materials.
3. How to get sponsored by Titleist?
A professional golfer proposing a promotional relationship with Titleist needs to forward this info to the company's Tour Department. Titleist has an address at 33 Bridge St., Fairhaven, MA 02719. 
The company will respond to all received resumes. Titleist will consequently reply and advises the golfer on which program he qualifies for. In some cases, there is an option to utilize a personal use discount (PUD).
4. Can you check golf clubs for free?
Yes, you can check golf clubs for free at some golf courses or stores. These establishments may offer demo or rental clubs for customers to try out before they purchase their own set of golf clubs.
5. How can I get better at golf for free?
To get better at golf for free, you can practice your swing at a driving range or on a practice course. You can also watch instructional videos online, read golf books, or seek advice from more experienced golfers. Additionally, many golf courses offer free clinics or lessons for beginners.
6. How do you get invited to a golf club?
To get invited to a golf club, you typically need to be recommended by a current member or know someone who has connections to the club. Alternatively, you can apply for membership directly through the club's website or by contacting the membership office.
7. How to become a golf club tester?
To become a golf club tester, you can contact golf equipment manufacturers or retailers and inquire about opportunities to test new clubs. You can also join online communities or forums dedicated to golf equipment testing and reviews, where you may be able to connect with others in the industry and learn about testing opportunities.
Conclusion
Do you want free golf stuff? Our guidelines on how to get golf clubs for free are proven effective in many cases. It is now your turn to make it a reality!
Go and get those golf clubs you dreamed of!
The following two tabs change content below.
My name is Matt Stevens, a seasoned golf writer and sports fanatic. I hold a Postgraduate in Sports Marketing. Having experienced every high and low golf has to offer, my writing helps the average golfer avoid the mistakes I has made in 28-years on the course.
Latest posts by Matt Stevens (see all)