Golf experts agreed that the average slow swing speed of male golfers ranges from 75mph to 90mph. For women players, it is 72mph or less. But when it comes to using the proper equipment, the golf balls say something about your swing speed.
In this case, you should choose the best golf ball to fit your style of play. We used and tested different brands to give ideas on what golf ball you should use if you have a slow swing speed.
What do you think is the best golf ball for slower swing speeds? After we tested several brands of golf balls currently in use, we concluded that the 2020 Callaway Chrome Soft Golf Ball is the one. Try other brands and see for yourself the best one for you. 
Our Top 10 Picks: Best Golf Balls For Slower Swing Speeds 
10 Best Golf Balls for Slower Swing Speeds- Reviews 2023
1. Callaway Golf SuperSoft Golf Balls     
Golfers with an average swing speed of 95-100mph (using a driver) may depend on the Callaway Golf SuperSoft Golf Balls. The balls are also ideal for lower swing speeds when using other golf clubs. It is one of the most affordable golf balls from Callaway. 
Key Features:
The ball has a 2-piece construction ideal for beginners.
It has an ultra-low compression core.
The ball delivers minimal spin.
Who should use this product?
Beginners and high-handicappers (men) struggling with their swing speeds should initially use the SuperSoft golf balls. The SuperSoft is better for male golfers seeking a more relaxing feel of the ball during a swing. But it is not what you may expect to bounce as hard as a 3-piece ball construction.
2. Callaway 2021 Supersoft Golf Balls 12B PK  
The Callaway SuperSoft golf balls, unlike the regular SuperSoft 2021, are best for amateur golfers with low swing speed. We make several tests on this ball using our favorite club. We found out that its low-compression core provides better power transfer for low-speed swings. 
Key Features:
The balls have low compression.
One of the most durable golf balls from Callaway.
It has a hybrid cover with DOW's PARALOID Impact Modifier.
Who should use this product?
Amateur players with an inadequate swing speed (below 80mph) should consider using the SuperSoft 12B PK balls. Our testing shows that less experienced golfers have better chances of becoming more efficient inside the golf course.
3. Nitro Ultimate Distance Golf Ball (15-Pack)   
High-handicappers and beginners may find more distance and accuracy in the Nitro Ultimate Distance Golf Ball. Players new to the game or those struggling to track their handicaps will bring them closer to the hole. The ball provides more distance, even if they have a low swing speed.
Key Features:
The core is reactive titanium for better energy transfer.
The dimples are symmetrical with an aero design.
Its cover is DUPONT Lithium Surlyn for long-lasting durability.
Who should use this product?
Although the Nitro ball serves all types of players, they are more suitable for beginners and high-handicappers. The ball provides well when distance matters to you the most. At a cheap price, the Nitro increases your shot lift even in roughs. 
4. 2020 Callaway Chrome Soft Golf Balls (Editor's Choice)
The Callaway Chrome Soft is not your usual golf ball: They come in Standard, Triple Track, and Truvis-style. Each style provides different core materials with a distinctive feature for any golfer's skill: The ball has a 3-piece construction ideal for pros and low handicappers. The Standard style is cheaper than the Truvis and Triple Track styles.
Key Features:
The Dual Soft Fast Core maximizes energy transition for a better flight.
The core is a large Graphene-infused material.
The cover is a thin Ionomer material blend.
Who should use this product?
The Callaway Chrome Soft golf balls are ideal for experienced and pro golfers. But if you are not used to the play, you can try the Standard first, then move into the more innovative Turvis & Triple Track styles.  
5. Srixon Soft Feel Golf Balls    
The Srixon Soft Feel Golf Balls are the new generation of cheap golf balls with 2-piece construction. Low-speed swingers benefit more from its 338-speed dimple patterns minimizing drag, even in a windy environment. Golfers who want minimal sidespin can count on this ball.
Key Features:
It features a FastLayer Core for a softer feel on shots.
The balls come in two colors: white and yellow.
The thin cover minimizes sidespin.
Who should use this product?
The Srixon soft golf ball has a compression rating of 60, mimicking multi-layer models. The manufacturer recommends it for use with golfers having a swing speed below 100mph, which we find more convincing. Some of our testers with swing speeds ranging from 70-80mph improved their distance.
6. 2021 TaylorMade Distance+ Golf Balls    
Who says TaylorMade does not have budget-friendly golf balls? Wait till you buy and try the 2021 TaylorMade Distance+ golf balls! When we tested the Distance+, we noticed its unique dimple pattern (the packaging says it has 342 dimples). The ball delivers minimal drag and gets it airborne easily, although with minimal swing speeds. The ball is designed for distance!
Key Features:
High-velocity performance balls.
The REACT Special Core adds ball speed.
It has an Ionomer cover promoting a soft feel.
Who should use this product?
Starting golfers should invest in the Distance+ golf ball by TaylorMade if they want to spend less. Many beginners tend to lose several golf balls on water hazards; it is more economical to use this inexpensive ball. However, its quality is at par with other high-end golf balls.
7. Callaway 2021 SuperSoft Max Golf Balls 12B PK     
The 2021 SuperSoft Max is another Callaway golf ball suitable for amateur players. However, the SuperSoft Max is slightly bigger by 3% than the regular Callaway SuperSoft balls. As a result, the former is more forgiving and has added distance than the latter. Amateurs with low swing speed can optimize their launch with the SuperSoft Max.
Key Features:
The SuperSoft Max is bigger than the regular SuperSoft balls.
Designed with more forgiveness in mind.
The Tri-Blend Ionomer cover enhances ball speed.
Who should use this product?
Beginners and amateurs wanting more distance with lots of forgiveness for their ball should rely on the SuperSoft Max. The ball has a low compression core that provides a softness of feel on every shot. Less experienced golfers benefit most from this feature.
8. VICE Pro Soft Golf Balls   
Mid-handicap players and low to mid-swing speed golfers may find support using the Vice Pro Soft Golf Balls. It may be slightly pricey compared to some Callaway models, but the quality surpasses the brand in some aspects. The thin coat of the Vice Pro golf ball makes it more controllable around the green.
Key Features:
The ball is a 3-piece construction.
It has a cast urethane cover for a superior feel in the green.
The ball has 336 dimples minimizing drag.
Who should use this product?
Players with a mid-handicap yet with low to medium swing speed should prioritize using the Vice Pro golf balls. It might fetch higher than other premium brands, but they are a great tool to enhance your performance. 
9. Titleist Tour Soft Golf Balls (One Dozen) 
The Titleist Tour Soft golf balls have a large fast core, which is very reliable on short game control. Our test on Tour Soft reveals its adequate distance response coincides with its tight dispersion pattern. You can hit this ball with more accuracy.
Key Features:
The Titleist Tour golf balls have 346 dimples.
It has a thin 4CE-Grafted cover.
The ball provides a longer distance off the tee.
Who should use this product?
All types of players can utilize the Tour Soft: it is more suitable for tee-to-green performance. The responsive feel, with enhanced distance, make the ball ideal for high-handicappers. The numerous dimples the ball has, stir a penetrable ball flight
10. Pinnacle Golf Soft 15-Ball White
Golfers on a tight budget but want to hit a ball longer should consider the Pinnacle Golf Soft. The price-friendly Pinnacle golf balls have an envelope of 332 dimples. You can feel the sound with a more persuasive solid shot. 
Key Features:
The Pinnacle has advanced 332 icosahedral dimple designs.
It is a 2-piece construction with a softer core.
Who should use this product?
Amateurs and pleasure golfers tend to improve to 85-90 mph swing speed should utilize the Pinnacle softball. It is a better option if you want more results in your games, such as better distance and a substantial feel within the greens. 
What To Consider When Buying Golf Balls For Slow Swing Speed
1. Distance
Slow-swing speed players should seek golf balls that provide better distance. Since ball distance mostly depends on your swing speed, 2-piece golf balls have a better distance for slow swingers.
2. Swing Speed
Knowing your swing speed is probably next in improving your performance. You can measure your swing speed at any golf shop or golf range assisted by a PGA pro. 
You can also use a golf launch monitor if you have one. Lower swing speeds are those below 83mph. Once you know your average swing speed, you can choose the perfect golf ball.
3. Ball Speed
Maximizing distance combines the effects of spin and ball speed. Not all golf balls are created equal. Pick the one with a lower compression rating to enhance your ball speed.
4. Spin Rate
The spin rate (in rpm) affects your launch height and distance. Too much backspin gives the ball a higher trajectory and stops instantly upon landing. 
5. Compression
A rule of thumb in golf states that low-compression golf balls are for slower-speed swingers. But it is not always applicable. Better know your specific swing speed and skill and decide from there.
6. Cover Material 
The modern-day golf balls have either Surlyn or Urethane material as the cover. The latter is softer than the former, and it provides more ball spin. Golfers seeking more ball spin should prefer the urethane covering. 
7. Layer Construction
Modern golf balls have 2, 3, 4, or 5-piece construction. The more layers of materials a ball has, the firmer it becomes. Beginners and amateur players should start with a 2-piece construction with a lower compression rating.
8. Durability 
More durable golf balls allow you to use them for at least seven 18-hole rounds without visible damage. Our test found that the Pinnacle Golf Soft is one of the most durable golf balls.
9. Colors
Choose the best color of golf balls visible to you. For example, orange balls could be difficult to spot during fall because of scattered leaves with the same color. So, pick the appropriate ball color with high visibility, whatever condition it will be inside the golf course.
10. Price
 Golf balls with many layers are pricier. Also, more expensive balls got better short-game spin than cheaper ones. Pick the one more appropriate for your needs.
Are Low-Compression Golf Balls Better For Slow Swing Speeds?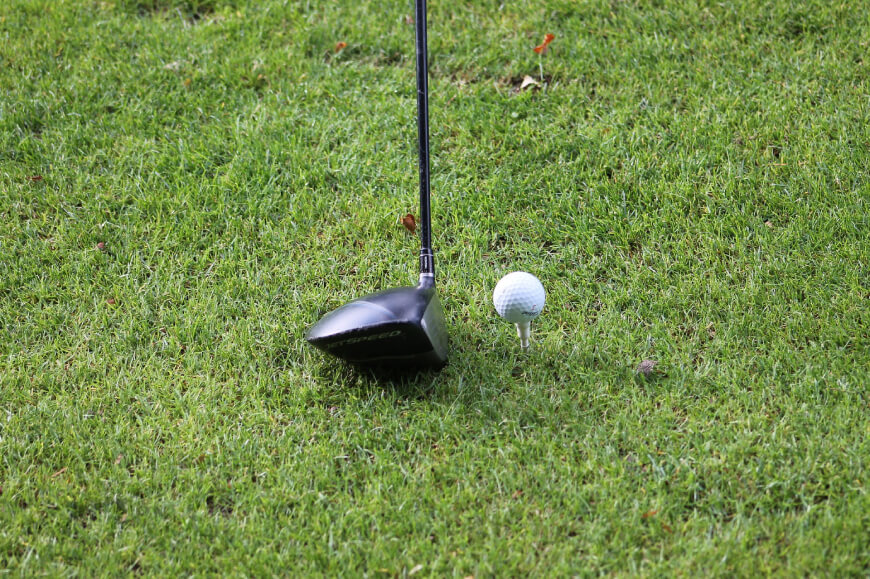 Soft balls with low compression are one factor to consider when choosing a golf ball for slow swingers. But it is not the case every time: The essential factor to consider is the correct shaft (length, flex, etc.), coinciding with your swing speed.
FAQ's
1. What golf ball type is best for slow swing speed?
Golf balls with low compression ratings are better for slow swingers. Also, softballs like Callaway SuperSoft, Srixon Soft Feel, or even the TaylorMade Distance+ are the most preferred brands.
2. What Swing Speed Is Considered Slow In Golf?
Swing speeds less than 90mph for men are considered slow in golf. To be précised: 75-90mph is the typical range. Women golfers with less than 70mph swing speed are considered slow swingers. 
It is not only the amateur and beginner players who may have slower swing speeds. As we age, it tends to decrease our swing speed dramatically, especially when a player does not play regularly.
3. What Golf Ball Should I Use With An 80mph Swing Speed?
A player hitting a golf ball from the tee at 80mph (average) is considered a low swing. If you have low swing speed: we recommend using the TaylorMade Distance + golf balls. These balls are designed primarily for distance with minimal drag. 
4. What golf ball should I use with a 95mph swing speed?
We highly recommend the 2020 Callaway Chrome Soft Golf Balls if you have an average swing speed of 85mph. It comes in three styles (Standard, Triple Track, and Truvis). Choose the one more appropriate for your skill.
5. Is Pro V1 Good For Slow Swing Speeds?
Yes, the Pro V1 fits golfers with slow swing speed. But it is more expensive than regular golf balls. If you are on a tight budget, a better alternative is the Titleist Tour Soft Golf Balls. The Tour Soft has almost similar qualities to Pro V1.
6. Do Low-compression Golf Balls Preferable to Players with Slow Swing Speeds?
Not necessarily. Slow-swing speed golfers will have higher benefits using low-compression golf balls. Players on this skill level need low ball compression to improve ball speed with low spin upon impact.
7. Are soft golf balls more recommendable for slower swing speeds?
A large majority of current golfers are using soft golf balls at any skill level. Slower swing speed players are better off utilizing soft golf balls. They can make the ball launch higher with less spin. Softer golf balls also travel longer distances off the tee without going too far within the line.
Conclusion
Golfers with a tight budget may consider using the Nitro Ultimate Distance Golf Ball. It is one of the cheapest golf balls on our lists, but will not leave you empty-handed. The balls come in 15 pieces in a pack.
Our top pick for the best golf ball for slow-swing speed golfers is the 2020 Callaway Chrome Soft Golf Balls. 
The Chrome Soft may change your perspective about golf as you start learning the game: The innovative qualities and high-tech features of the Chrome Soft ball fit any skill level, especially those with lower swing speeds.
Read more: