It has been 40 years since the GPS tracking system was on many devices. The technology enables to track vehicles since the 1990s. Now, mobile phones have it. The technology is currently in use in golf. But is there a GPS golf ball today?
Yes, there are GPS golf balls available now in the market! GPS (global positioning system) golf balls have embedded microchips similar to those used in other devices. Other sports are using GPS tracking technology to monitor athletes and equipment performances. 
In golf, gone are the days of searching for your missing balls in thick grass or forest. You can even know how your ball flies and spins in real time. But there are more things GPS tracking can do. 
In this article, we introduced some of these balls (also called Smart balls) or microchipped GPS golf balls.
GPS Golf Ball Models
Here are the seven most popular Smart balls in the market today.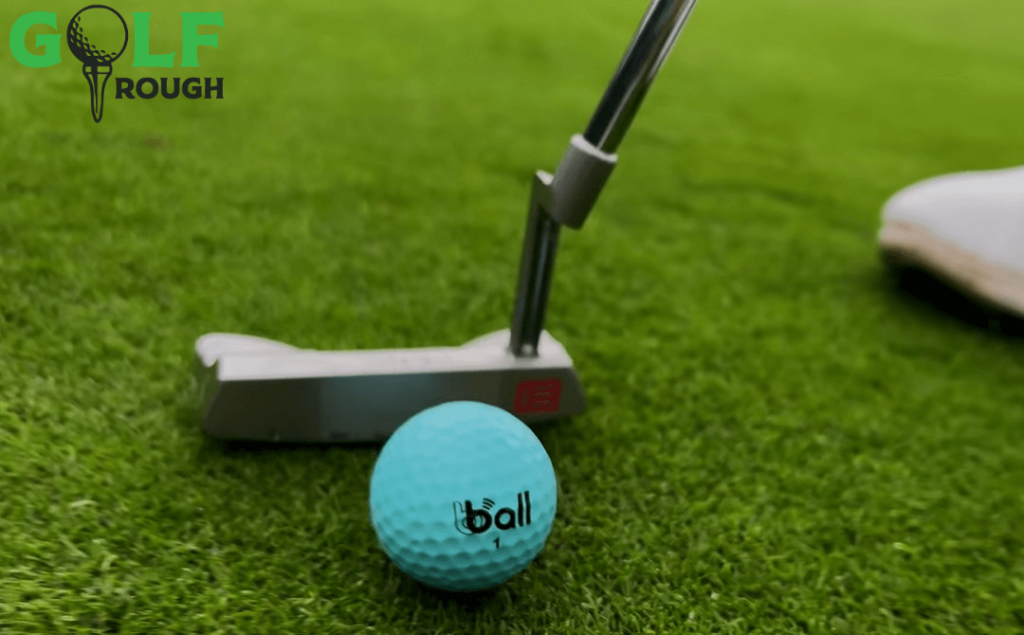 1. Genius Golf Ball OnCore 
The OnCore Genius has a built-in location tracker. It becomes easier to find missing balls in the woods or tall grasses. Unlike ordinary golf balls, the Genius GPS OnCore features shots captured off the tee to the green. 
The saved data is stored in real-time on your device (such as a mobile phone), which you can review later. This ball does everything an ordinary ball can except data and analytics.
2. Chiping Smart Balls
One of the world's first GPS-tracked golf balls is the Chiping Smart Balls. The brand claims it could save you at least five strokes. But let us first analyze this ball.
Chiping is a 4-piece high-performance ball with a urethane core, a firm mantle for a low spin drive, and a Surlyn cover. In case your Chiping ball gets strayed, you can easily find it. 
The GPS-enabled golf balls keep your play at a fast-pace than ordinary balls. It reduces penalty strokes and minimizes search time. But you might be amazed by the cost. A dozen Chiping balls may cost five times as high as ordinary high-end golf balls.
3. Bball
The Bball is a 2-piece golf ball. It is one of the most advanced golf balls. Using these balls makes your game faster while you save balls from missing. In case a ball is lost: your smartphone can find it, at least on solid ground.
Bball uses Bluetooth technology to track the balls. However, we know that Bluetooth signals are readable only at short distances: the Bball effective range is 50 meters. 
The sophisticated technology of Bball connects with your previously downloaded app on your mobile device. The app starts tracking the ball once you hit it. After hitting the ground, you locate the ball from your device (up to 50 meters away). 
The accurate location of the ball is sent to you through a smartphone. All you have to do is go to the specified spot and pick up the ball. 
4. Graff Golf Smart Golf Ball
You can level up training and practice using Graft Golf Smart golf balls.The golf ball's tracking device monitors launch angle, maximum height, ball velocity & spin rate, maximum height, and carry distance. 
Graff is similar to OnCore Genius golf balls in features but leans toward game improvement skills. The Graft Golf Smart golf balls might replace the tracking system provided by popular tracking devices, such as TrackMan.
Although the TrackMan is a separate device used feet away from the ball, it uses Doppler radar to monitor the ball launch. 
5. GrowGolf Smart Ball
Advertised as the first-ever smart golf ball, GrowGolf Smart Ball features the latest communication technology embedded in golf equipment. GrowGolf balls conform to USGA's rules on size, weight, and symmetry.
The company claims you could finish an 18-hole in around three hours without delay. The tracking device on GrowGolf balls speeds up the pace of every play. GrowGolf uses the DigitalCaddie technology, in which Julius & Carla, the company founders, own the intellectual property rights.
6. Gen i1 Smart Ball
Gen i1 Smart Ball pairs with an on-club sensor to monitor and train putt (1) strokes. The device is easy to set up and use; unfortunately, many non-tech-savvy golfers hate to use this app. But for the young golfers, the system works well with them, especially when putting.
Gen i1 delivers six data settings: three for the ball (ball speed, skid/skip distance, and total distance) and three for the club (face angle, tempo, and length of stroke).
7. Prazza Golf Ball Finder
The Prazza Golf has an embedded RFID chip transmitting a radio signal to the tracking receiver. The receiver might be a Prazza Golf Ball Finder with a handset device that works well with its ball counterpart.
In other GPS-enabled balls, you can use your smartphone to track them. The Prazza golf ball has a tracker, which is useable within a 100-meter range. The finder helps golfer lower their scores by eliminating penalties due to missing balls. 
Is a Golf Ball Finder Real?
Yes, it is real: Like the products discussed above, they are for tracking missing golf balls. While some balls have separate finders or trackers (like the Prazza golf ball finder), the technology is similar.
How Much is A Smart Golf Ball?
Smart golf balls vary in size, color, and price. Other details for each ball may also change. One of the priciest ordinary golf balls in the market (like the Pro V1) costs around $50 per dozen. Its counterpart in the Smart ball category may cost around $230-$240 per dozen. The price might be higher for some models.
Issues with a GPS Golf ball
Here are some of the concerns about GPS-enabled golf balls.
Price
Yes! They are more expensive. However, if you are prone to losing a golf ball in every shot, a Smart ball is a good choice: Ordinary golf balls sell for about $1-$5 apiece, while many microchipped balls have a price range of $20-$25 apiece.
Water
Tech experts blamed water hazards when the tracking capability of a Smart ball was disabled. Once the ball is submerged in a lake or any body of water, the GPS signal is disabled because it cannot penetrate water.
The solution is to find the ball manually once it is underwater.
Power
The microchip inside the ball needs the power to run. Once the battery runs out of charge, the expensive ball becomes an ordinary piece of equipment. The GPS tracking will seize to work instantly.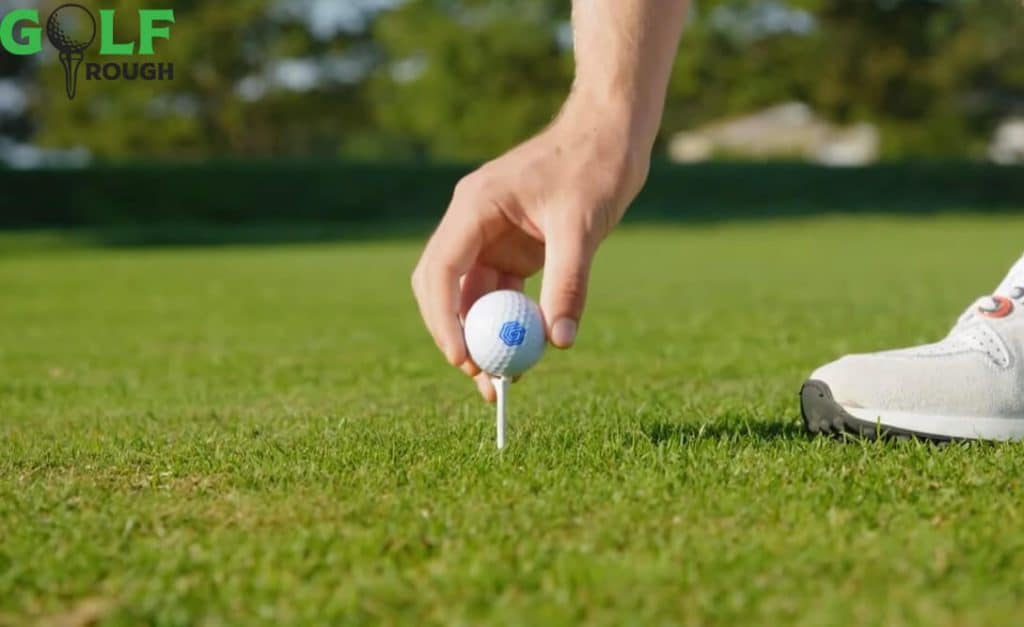 Performance
High-tech golf balls give golfers vital real-time statistics like precise distance, shot tracking, and area mapping. 
Other more advanced features detect the ball's spin rate and apex height. What a player could get in real-time may be used to analyze their performance. They can adapt effective strategies to improve their games as quickly as possible.
Durability
Clever technology golf balls may last as long as premium ordinary balls with proper care. During storage, they must be kept clean and dry. But many golf experts find the got-to balls to have a longer life than Smart balls.
Is A Golf Ball Traceable by a Mobil Phone?
Some of the best examples of trackable golf balls are the Chiping Smart Balls, Bball, and the OnCore Genius Golf Ball. But there are more in development.
Read more: Top 10 Longest Golf Balls
How to Prevent Losing Your Golf Balls ?
Budget-conscious golfers who do not want to use expensive balls may follow these suggestions to avoid losing their balls:
Use colored balls contrasting the hue of the course environment
Always keep an eye on your ball from start to finish
In group play, make it a habit to look for each other's ball
Remember the landmark where your ball lands, like bushes, trees, etc.
If the sun shines: wear sunglasses to help you see where your ball goes.
How Do You Find an Astray Golf Ball?
Here are some tips for finding lost golf balls quickly.
1. Use Golf Balls with High Visibility
Always use a high-visibility golf ball (the Callaway Super Soft golf ball [5] is a good choice). You can choose colored balls that you can easily spot, even from afar.
2. Don Golf Sunglasses
Wearing golf sunglasses during intense heat on the golf course helps you see where your ball lands. These sunglasses protect your eyes from harmful UV rays, especially during summer.
3. Golf Ball Apps are ideal to use 
Modern-day mobile apps like the DigitalCaddie, GolfLogix, Shot Tracer, and GolfNow are some of the available applications nowadays. These apps are high-tech tools in modern golf to improve performance, minimize mistakes, and lower scores.  
FAQ's 
1. Are there golf balls with a GPS tracker?
Several golf balls have GPS trackers embedded in their core. The OnCore Genius Golf Balls, Chiping Smart Balls, and GrowGolf Smart Balls are some of the best examples of GPS-enabled golf balls.
The Bball, on the other hand, uses Bluetooth technology to track missing golf balls. However, Bluetooth signals are only applicable to short distances.
2. How much do GPS balls sell?
Golf balls with GPS trackers are more expensive than ordinary golf balls. Typical golf balls cost between $1 and $5 each, while GPS balls sell for about $25 apiece.
GPS-enabled golf balls have a microchip inside the core. These computer chips are expensive; hence they sell at much higher prices.
3. Are trackable golf balls available now?
Yes, they are currently available in the market. However, these high-tech balls are not allowed in PGA and USGA Tours.
Some manufacturers have their advanced balls in experimental stages. Only selected groups are allowed to make reservations or make an order. Other makers are yet to introduce their prototypes
4. Is there a golf ball with a Bluetooth system?
Yes, there is! One of the golf balls with Bluetooth capability is the Bball. Its effective range is 50 meters. Bluetooth is the standard short-range interconnection system of smartphones and other electronic devices.
5. Are there golf equipped with trackers?
Only a handful of golf balls have a tracking system, which makes them more expensive than ordinary balls. Some of these brands include Graff Golf Smart Ball, GrowGolf Smart Ball, Chiping Smart Balls, and OnCore Genius Golf Balls, among others.
6. Is Bluetooth golf ball for real?
Yes, Bluetooth golf balls exist! The Bball are Bluetooth-enabled golf balls. However, it is currently in its prototype stage. It is ideal for a quick search for lost balls. It does not provide performance data.
The Chiping Smart Ball is Bluetooth and GPS-enabled golf ball. 
7. What is a Smart golf ball?
Smart golf balls are not your usual go-to balls. It is currently a high-tech variety of the balls we usually used in games. 
I can consider a Smart golf ball as a ball that can read and restore your spin rate, find its location, and other parameters concerning every shot. When a ball has one or more of these traits, we can consider it a Smart ball.
8. Is a GPS tracker available for a stolen golf club?
Yes! There is a GPS tracker to locate a stolen or lost golf club. The GEGO global tracker is one. It is a tracker that can pinpoint your golf clubs at any time.
Conclusion
So, is there a GPS golf ball? We hope we responded clearly to your question.
Unfortunately, GPS-enabled golf balls are not allowed in many pro tours. Pleasure golfers and those seeking refinement in their skills find GPS golf balls more practical in their games. Busy golfers wanting brief games will benefit the most from using GPS-enabled golf balls. Their hectic schedules enable them to play more pleasantly as they will finish a single round shorter.
GPS-enabled golf balls may not be ideal for replacing your go-to ball, but these balls are also useable on the course and best to use in practice sessions.
Read more: