A golf tee time is a duty golfer should abide by. I am not against this reservation. I love the idea of being punctual once you commit. But as humans, we sometimes fail to adhere to this engagement. 
But what is tee time? 
The simplest explanation for a tee time is this: a tee time is a time you want to play at a given golf course. But do you want more answers about what exactly is tee time in golf? Okay. Better read this article to know more!
What Is A Tee Time? Why Is It Called Tee Time? 
But what is the meaning of tee time? A tee time is your reservation date and time to a golf course where you and your buddies will play. It is a specific time when your group intends to start your first tee shot. For example, if you announce your tee time at 7:10 A.M., the first tee shot from your group should commence at exactly 7:10 A.M.
It is called a tee time because it pertains to the time your first tee shot should happen. Scheduling a tee time with a golf club management is usually done in advance and depends on management policy. 
Our group usually schedules tee-time reservations two days before the game. We are just a few minutes away from our golf course: If the group is too far from the play area, better to get reservations several days before your game. 
Why Tee Time Is Crucial?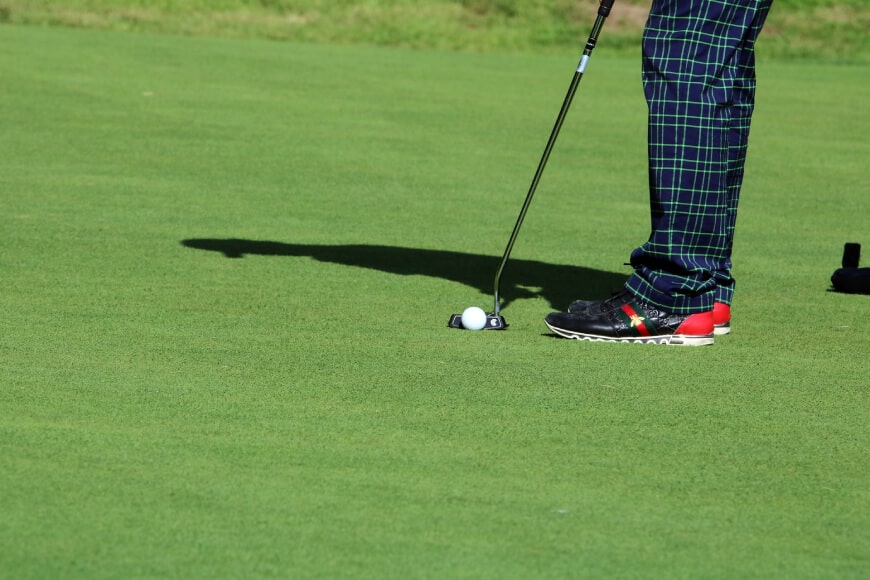 Even if you are not playing yet, scheduling your game is as crucial as playing it. Regular golfers should know what a tee time is. Announcing your 'tee time' with your golf buddies and the golf course management will make the playing field more organized.
Informing the golf course management you are scheduled to play means so much to them. We already know that a golf course may be full of players in groups most of the time, especially during weekends. 
So, to avoid delay and unnecessary foot traffic inside the course, each group should have its tee time. Golf courses requiring tee times usually have intervals between 10 and 15 minutes.
Read more: Best Hybrid Golf Clubs for Beginners and High Handicappers.
Are Tee Times Required To Play Golf?
Not all golf courses require tee times. Some make tee time a golden rule, while others have available tee times but are not required. Moreover, some golf courses may not have a tee time, or they do not need it.
If a golf course does not require a tee time, I recommend announcing a personal tee time with your buddies. Do you know why? Simple common sense: better to start the game on time with all your golf amigos.
How To Get A Tee Time?
 There are various ways of securing tee time nowadays. Here are some procedures to get a tee time on a golf course.
1. Make a call
Calling your golf course of choice (via mobile phone or landline, if any) in advance makes your reservation more secure. Golf courses still have landline phones; you can even make a reservation if you do not have internet reception on your mobile.
The Rumbling Bald on Lake Lure in North Carolina is one of the golf courses with tee-time reservations via a landline. But you can still use your mobile to contact their provided phone number. 
2. Make an online booking
You may visit a booking engine website online to search for or purchase available tee times on a golf course app or website. A booking engine may provide information on golf course weather forecasts, amenities, and other useable info. 
You can use the power of the internet and a smartphone for quick and easy tee time booking. It is especially when you are too busy at work; dropping by the golf course seems too persistent.
3. Drop by the golf course
If the golf course is nearby or just a spit away from home: you can visit it and make a tee time reservation personally. Although it may take time, reserving tee time this way is more practical and efficient.
How To Reserve Tee Times?
Tee times can be reserved anytime, even if you are not a golf club member. But there is a quick way to do it. What you do is go online and browse booking engines. 
Below are some online booking engines that may help you reserve tee times without going through third parties.
Modern technology has brought efficient, fast, and no-hassle tee time bookings to any golf course we like to play. The booking engines are golf course software solutions providing you with the tools with these advanced digital golf management systems. They are easy to use and applicable on iOS and Android phones.
But if you are a senior golfer or someone who does not know much about phone apps: you can always make a call or drop by your favorite golf course for a tee time reservation. 
When Should You Show Up For a Tee Time?
Getting a tee time should make you and your golf chums more punctual. But it is better to arrive at the golf course at least 30 minutes before tee time. Arriving on the course vicinity much early gives you more time to warm up.
Once every one of your golfing buddies arrives early, you can start the game at the specified time. You can meet up at the golf shop or near the first tee to see if everyone is present. 
What Happens If You Are Late?
Many golf courses, especially those popular ones, tend to have more customers with their tee times. It may disrupt the course's schedule if you arrive late. Some golf courses may allow a little elbow room for latecomers. But your tee time may change if you are behind time for more than 15 minutes.
As we told you, some golf courses have 10 to 15 minutes tee time intervals. If your group will not start the game without you: the management has the prerogative to let the next group do their tee time. It is also more appropriate to ask about the course of their tee time intervals.
The consequences of being late might be too harsh for busy golfers: In some golf courses, a group too late for its tee time may wait until all the early groups finish their turns. We recommend you consider the traffic situation in your area and other factors affecting your travel time before booking a tee time.
Tee Time Limits
One of the objectives of a tee time is to make everyone has a swift and smooth flow of play. So, everybody should abide by this golden rule. Golf courses that require tee times may limit it depending on the time interval for each tee time. For example, if the tee time interval is 10 minutes each, your group should finish the first tee shots within 10 minutes.
Golfers who want more time in a hole as possible should prefer a golf course with longer tee time intervals. Your group will not feel the rush of playing a single round if a busy golf course has longer tee time intermissions. However, you may seldom find a golf course with longer tee time intervals during peak seasons.
Tee Time In Tournaments
Pro tournaments, where popular professional golfers may play, sometimes choose the shotgun start to begin the game. If the organizers pick a tee time, it might be slightly different from the one regular golfers are using. 
Tee times in tournaments are usually picked by the organizers and assigned to each participant throughout the game. The interval is normally 10 to 15 minutes for each. The staggered times keep everyone moving smoothly.  
Are Tee Time Prices Per Person?
Yes, a tee time is priced per person. The average cost is around $36 (18 holes) per person in most public golf courses in the United States. The price includes a golf cart rental. The fee may vary during off and peak seasons.
How Many Tee Times Per Day Are At A Golf Course? 
It depends on the land area of the golf course and the number of people playing simultaneously. But most golf courses average 30-40 tee times a day, including the twilight hours (mid to late afternoon up to evening).
What Is A Tee-off In Golf? 
In golf parlance, 'tee off' means hitting the ball from a tee at the starting hole. It is the first shot and marks the beginning of a golf round. The tee-off shot is done from inside the tee box.
Conclusion
A tee time is one of golf's most respected etiquettes. In most public courses, arriving late for your tee time might cost you losing the game: You may not be able to play, especially if the golf course is fully-packed because it is peak season. So, knowing what exactly is "Tee Time" in golf does matter a lot! 
Read more: