More often than not, slicers in golf are beginners just learning the ropes of the game. However, this is not always the case. Meaning you can be an intermediate player and still hit slices off the tee. Either way, here is the best driver for slicers. Because hitting that slice means wrecking your round of golf and ultimately your scores.
A driver like this might not be able to correct your destructive shot completely. But it certainly keeps it on the fairway and straighter. It's all about using the right equipment in order to make up for these kinds of common errors.
In this article, after the comprehensive reviews, there is an in-depth buying guide section too. And that has all the need-to-know background details of the causes of a slice. Along with how choosing a heel-weighted or offset driver might just cure your frequent slices. So let's get started right away!
Best Drivers 2023 for Slicers – Table Comparison and Top 10 Reviews
| PRODUCT NAME | RATING | SHAFT | LOFT CONFIGURATION |
| --- | --- | --- | --- |
| TaylorMade 2017 M2 Men's D-Type Driver | #10 | Graphite - Regular Flex | 10.5 degrees |
| Callaway Golf Men's Rogue Draw Driver | #9 | Graphite - Regular Flex | 10.5 degrees |
| TaylorMade M4 Draw Type Driver | #8 | Graphite - Regular Flex | 9.5 degrees |
| Mazel Titanium Golf Driver | #7 | Graphite - Regular Flex | 9.5 degrees |
| Pinemeadow PGX Offset Golf Driver | #6 | Graphite - Regular Flex | 10.5 degrees |
| TaylorMade M3 Driver | #5 | Graphite - Stiff Flex | 10.5 degrees |
| TaylorMade Golf M5 Driver | #4 | Graphite - Regular Flex | 12 degrees |
| Callaway Golf 2019 Epic Flash Driver | #3 | Graphite - Regular Flex | 9 degrees |
| Callaway Golf 2020 Mavrik Driver | #2 | Graphite - Regular Flex | 10.5 degrees |
| TaylorMade Men's RBZ Black Driver | #1 - Top Choice | Graphite - Regular Flex | 10.5 degrees |
1. TaylorMade Men's RBZ Black Driver – Top Choice
Pros
Large clubhead ensures maximum playability
Ultralite titanium core delivers more forgiveness
Revolutionary Speed Pocket increases the distance
Satin black finish with crown details improves alignment
Adjustable loft sleeve customizes trajectory and launch
Cons
The clubhead is prone to coming off or breaking easily
Now here is the final TayorMade recommendation, and it's the top choice. The best of the lot is the TaylorMade RBZ Black Driver. You may be using a secondhand driver, which is one of the most common causes of slicing horribly. In that case, tweak your form and switch to this fantastic forgiving driver. And you're bound to hit straight while also adding more yards.
If you're a beginner, then there's no denying that this golf club helps your drives. Now I'm not saying that the RBZ turns you into a pro. But it surely comes to the aid of amateur golfers. In that it boosts distance and accuracy and, more importantly, generates less slicing.
Let's talk about features now. The driver has an oversized titanium clubhead and an adjustable loft. Together, they optimize trajectory and launch. Then comes the ultra-lightweight titanium core. This positions the mass strategically for giving you trajectory control and higher launch.
As for the shaft material and flex, premium matrix white tie graphite and regular flex promote maximum distance. Along with providing a smooth feel. On top of that, the brand's exclusive Speed Pocket technology creates low spin and high launch. And this also takes the form of more distance.
So it's a relief to finally use a driver that adds extra yardages while eliminating slices. Hitting straight consistently down that fairway at 275+ yards becomes quite effortless with the RBZ. In my opinion, the best value golf driver on the market!
2. Callaway Golf 2020 Mavrik Driver – Best for faster ball speed
Pros
Jailbreak bars promote faster ball speed
Strong, lightweight titanium face for consistent performance
Cyclone Aero head shape reduces drag
Compared to other Callaway drivers, the 2020 Mavrik is the best driver for slicers. Because the golf club is extremely forgiving. It adds extra yards to your drives while also allowing you to shape your shots. The very forgiving construction also creates a more favorable sound at impact. You also find it much easier to hit the driver.
The clubface architecture of Callaway Mavrik is lighter in comparison to traditional drivers. So you don't have to worry about spin, forgiveness, and speed. The club features internal Jailbreak technology for promoting faster ball speed. And the relatively lighter carbon crown redistributes weight to enable higher MOI.
Callaway is a brand that spends huge sums of money on research and development. So it's only reasonable to expect their golf clubs to be technologically advanced for your benefit. In this case, the most praiseworthy aspect is Cyclone Aero shaping. Such a composition minimizes drag dramatically to boost clubhead speed.
No doubt, it's an easy, forgiving driver for beginners, slicers, and golfers alike.
3. Callaway Golf 2019 Epic Flash Driver – Best for off-center hits
Pros
Flash Face promotes faster ball speed
Jailbreak technology also boosts ball speed
Triaxial carbon crown is very forgiving on off-center hits
Adjustable perimeter weighting to hit straight
How do you like the sound of being able to hit much farther in comparison to the distance your current driver is giving you? The Callaway Epic Flash Driver is surely an epic golf club with its Flash Face and Jailbreak technologies. So now you don't have to tee off using your 3-wood because you can't control your slice. With this club, you can control and eliminate your slices.
The Flash Face technology produces greater ball speed to boost your distance potential. As for Jailbreak, these internal bars are installed to stabilize and stiffen the sole and crown. It positions more weight on the clubface for increasing ball speed.
And if you slice, then it's likely that you frequent the off-center strikes territory as well. If yes, then you might appreciate the exceptional forgiveness brought about by Callaway Epic Flash. All thanks to its lighter carbon crown that redistributes the saved mass within the clubhead for increasing MOI. And that, in turn, activates maximum forgiveness, which corrects mishits.
But it's the adjustability of the perimeter weighting that creates a straighter flight. And that's all you need to know!
4. TaylorMade Golf M5 Driver – Best driver for distance
Pros
Large 460cc clubhead maximizes forgiveness
Speed injected Twist face engineered to boost ball speed
Face curvature delivers straighter shots
Movable weights let you customize launch and spin
Cons
Heavy clubhead suitable for faster swing speeds only
If you think mid to single-digit handicappers don't slice, then you're wrong. And if you're one of the many slicers with a mid to single-digit handicap, then know that you can rely on the TaylorMade M5 Driver. The club lets you make weight distribution adjustments, so you can hit the golf ball as low or high as you like.
With TaylorMade M5, maximizing ball speed and distance becomes a possibility. And why wouldn't it when the brand has speed injected the entire clubface with tuning resin! This process, no doubt, boosts ball speed, which increases distance.
TaylorMade's revolutionary Twist clubface is also a part of the driver. So it's safe to say that M5 is very forgiving of mishits. And it also minimizes side spin while generating straighter shots.
Furthermore, there's the Inverse T-Track for promoting optimal trajectory and spin. And that's not all, quite surprisingly. The M5 also features a Hammerhead slot, which works with the Twist Face. In simple words, you get to make the most of a massive sweet spot to preserve the much-needed ball speed on off-center hits. You can't go wrong with TaylorMade, that's for sure.
5. TaylorMade M3 Driver – Best adjustable driver
Pros
Center slot portion boosts ball speed
Face curvature produces straighter shots on mishits
Hammerhead slot for a larger sweet spot
Y-Track and hosel adjustability personalize launch and trajectory
Off-center strikes often take the form of pushed slices. And more than half of the battle is won once you get your hands on a driver like the TaylorMade M3. No more bad drives and, at the same time, no more dead straight drives or those with a slight draw even.
TaylorMade M3 doesn't necessarily fix your slice since the fixing part also depends on your particular swing path. However, it does indeed bring tons of forgiveness into the game. And that you can use, to a great extent, to correct your slices.
It might just end up being the best golf driver you've ever owned. Because even your misses tend to achieve more distance without duck hooks or slicing. Amazing workability at high launch, even when the weather is windy. For such an effect, you get to position the weights to the front. And it's this splitting of the weights that uncovers ultimate forgiveness.
This isn't TaylorMade's first review and certainly not the last either. Because the brand's exclusive face curvature has made an appearance in many of its drivers. So it's only natural for clubs with this kind of corrective face angle to be a part of the article. They minimize side spin and deliver straighter shots, even in the case of off-center strikes.
M3 has been described as a great driver with the explosive feel of a cannon. And I couldn't agree more!
6. Pinemeadow PGX Offset Golf Driver – Best offset driver
Pros
Offset driver squares the ball for straighter drives
The matte black finish looks sleek and clean
A large sweet spot makes the club very forgiving
Anti-slice technology minimizes slice to a great extent
Cons
Not a long, distance-boosting driver
Even though the best driver for slicers may not fix your slice. A driver like this certainly contributes a great deal to eliminate it. You might make peace with the fact that Pinemeadow PGX has a loft and clubface that doesn't take the ball too far. Meaning your golfing mates might out-drive you but they surely won't be able to get their ball to travel in the center of the fairway.
So would you trade a little bit of distance for a straighter flight i.e. fewer slices? If yes, then PGX is just the driver you need to get rid of crooked shots with fairway woods. Not a single slice even – doesn't that sound like something you would expect from the best driver for slicers!
It's actually the offset of the driver that helps in squaring the golf ball during impact. With a squared clubface, straighter strikes are inevitable. And the large 460cc clubhead is like the cherry on top. It brings to you all the forgiveness you demand in the form of a massive sweet spot. And that explains why so many beginners choose this Pinemeadown creation.
7. Mazel Titanium Golf Driver – Best budget-friendly driver
Pros
Deep clubface expands sweet spot to boost distance
Low CG for the ball to spin more and launch lower
Speed Channel technology increases the distance
Lightweight clubhead provides faster swing speed
Cons
Clubhead breaks off easily
Certainly a cheaper alternative to Callaway and TaylorMade, this Mazel Titanium Golf Driver is lightweight and incredibly forgiving. Just because it's much more affordable doesn't make it any less competitive. With a driver like this, you can hit the golf ball much straighter. It's actually the best driver for beginners and advanced beginners looking for a budget-friendly deal.
The more efficient, high-rebound CNC-milled cup face boosts ball speed. And this happens even on off-center strikes. So distance doesn't get compromised at any cost. Then there's the super-light yet strong titanium face equipped with variable thickness. It minimizes the weight of the club to promote faster swing speed. And this is very useful in case you're a slow swinger.
As a golfer with a slow swing speed, you might also cherish the low CG placement. Because this type of zone weighting eliminates crown weight and positions it back and low in the clubhead. In simple words, the low CG causes the golf ball to spin less and launch higher.
If you ask me, this Mazel driver is good for improving your game. As a newbie, you're sure to feel more confident and relaxed when performing the swing movement. That explosive feel at impact and increased ball speed make the ball travel the extra distance every single time.
8. TaylorMade M4 Draw Type Driver – Best for intermediate golfers
Pros
The center slot is flexible to increase ball speed
Face curvature ideal for correcting off-center hits
Geocoustic technology makes the driver very forgiving
Adjustable hosel customizes launch
If your handicap level is between high and low, then TaylorMade M4 is just the driver you need. The perfect choice for intermediate golfers, it's the best for occasional mishits and, at the same time, for achieving great distance. And just so you know, this isn't the only TaylorMade driver from the brand's M series. There are many more to come in the article.
No matter which TaylorMade driver it is, the inclusion of the new clubface curvature with corrective face angle is a must. This goes a long way when it comes to making up for mishits. And it does so simply by minimizing spin and delivering straighter shots.
What all TaylorMade M series drivers also have in common is the Hammerhead slot. That paves the way for a more flexible, lighter face. This creates a massive sweet spot to welcome more forgiveness into your game.
As for M4, this particular model stands out with its Geocoustic technology. It's responsible for that solid, explosive sound at impact. And for reducing the volume of the sole for a more forgiving, larger clubface.
Moreover, the TaylorMade M4 is available at a decent price given its ability to generate longer drives in the fairway.
9. Callaway Golf Men's Rogue Draw Driver – Best Draw-enhancing driver
Pros
Jailbreak technology enhances ball speed
Internal and external weighting decreases slice-spin
A large triaxial carbon crown makes the driver very forgiving
The most suitable for beginners and high handicappers
The draw clubface of this Callaway Rogue Driver is the most likely to solve years of the slice on your shots. In fact, it evens lowers your handicap to single digits. You can hit the ball longer and straighter with Rogue Draw. The draw clubface completely eliminates the slice problem off the tee.
But how is all of this possible? First off, let me tell you that this isn't the one and only Callaway golf club that offers this kind of advantage. Many drivers manufactured by the brand feature draw-enhancing internal and external weighting. The additional heel weight positions the center of gravity inward. And this promotes draw-spin and minimizes slice-spin.
Callaway drivers like these are also outfitted with Jailbreak technology. It promotes higher ball speed as well as long distance. Industry-leading Speed Step technology is also a part of the deal here. For improving airflow, which further enhances clubhead speed.
Beginners benefit most of course. What with the triaxial carbon crown! It's the largest in a Callaway-made driver, along with a larger address footprint. So you get access to maximum forgiveness and increased stability.
But the fact that it's draw-biased appeals the most. Because that's one of the most effective ways of curing a slice. So your drives can travel dead-center with a slide fade.
10. TaylorMade 2017 M2 Men's D-Type Driver – Best driver for beginner golfers
Pros
Ultra-lightweight driver with dual feel grip
Multi-material construction offers less spin and high launch
More active, deeper Speed Pocket increases forgiveness
Loft sleeve adjustability is included
This may not be the only forgiving and also not the only TaylorMade driver for beginners. But I can say for certain that it's the best for golfers that often generate non-sweet spot hits. The TaylorMade M2 D-Type Driver has the ability to produce that "pop" sound when you hit the sweet spot. And if you don't, then that's fine too, which is the best part.
TaylorMade M2 is a very popular choice among beginners. That is golfers with a slow swing speed. So just because your swing speed is average or below average doesn't mean you can't gain extra yards.
As for the construction of TaylorMade M2, it's multi-material. It saves weight by re-positioning the CG back and low. On top of that, there's Geocoustic technology. This consists of advanced sole shaping and a recessed toe panel. Both, together, expand the clubface of this best driver for slicers. And that, no doubt, unlocks more forgiveness.
TaylorMade's Speed Pocket makes an appearance too. So you can generate low spin and high launch. It's the perfect combination to achieve greater distance the most effortlessly.
If you ask me, I also found the inclusion of the high-quality Fujikura shaft and adjustable loft sleeve to be highly impressive. Because it means that the brand has prioritized premium features and superior performance for your benefit.
Best Driver for Slicers – Complete Guide to Understanding Slice and How to Correct It
How can you expect to correct something you don't even understand in the first place, right? That said, here's something that might interest you in case you're genuinely interested in getting better at golf…
What Is A Golf Slice? What Are the Causes?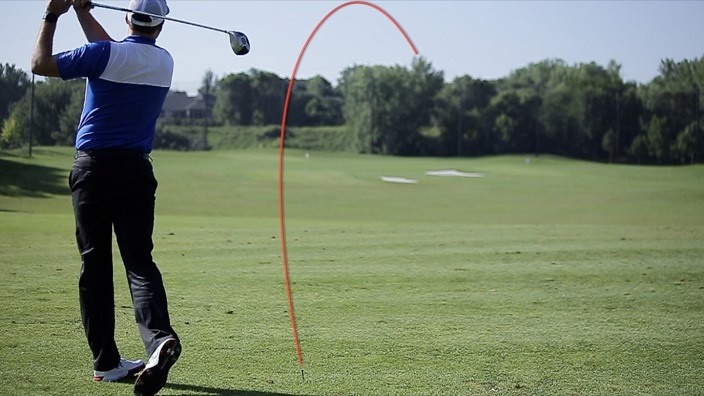 Does it have anything to do with the speed or power of your shot? Unlike popular opinion, it certainly does not. Meaning a slice has the ability to travel long, just like any straight shot. The difference exists in the way the golf ball travels. Meaning the path of the shot. In the case of a slice, this path is curved instead of being straight.
When that happens, you lose more than just distance. This includes losing expensive golf balls too.
The angle of the clubface, at such times, is not square to the ball during impact. So it's only natural for sidespin to hog more attention. At the same time, let me make one thing very clear. That you simply cannot cure the slice completely. But you can work toward getting rid of the potential causes of that slice.
Here are some of the most common mistakes in golf that create a slice…
Slicing the golf ball, more often than not, is the inevitable outcome of an improper alignment. This consists of shoulders being parallel to the targeted path of the golf ball during impact. So that's the problem. But what's the solution?
Pull the right elbow toward the body. After you do this, your shoulders automatically get squared. The correct position might feel slightly uncomfortable at first. But that doesn't mean it's wrong. Over time, you'll get used to this position.
Many golfers have the habit of bringing the driver inward on the backswing. This way, you end up compensating while bringing the club down through the ball. As a result of which you produce an outward to an inward golf swing. So it's only natural for the clubface to be open because of this. Therefore, paving the way for a slice.
Another common cause of slicing the golf ball is an incorrect grip. You should give this particular factor its warranted importance. Simply because it's the only point of contact between your golf club and your body.
Just like proper alignment, a correct grip might also feel a bit uncomfortable or unnatural at first. However, that doesn't make either wrong. So keep at it until the grip becomes effortlessly comfortable.
On that note, here's how to properly grip your driver to prevent slices…
Why Is Slice More Common with Drivers Than Irons?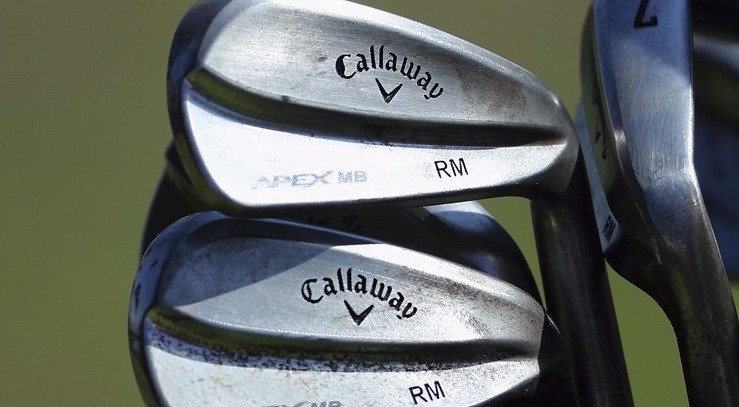 If you don't already know then allow me to tell you that a driver is the longest golf club with the least amount of loft. That means the chances of messing up your swing with your driver are far greater. In comparison to swinging a mid-iron.
When hitting a driver, its clubhead tends to lag behind during the downswing motion. And if this persists at impact, then squaring the clubface is unachievable. So that explains the slice.
In the case of irons, on the other hand, the comparatively shorter shaft and higher clubface loft create the desired effect. Despite the fact that you're a slicer with your driver!
Slice vs. Hook In Golf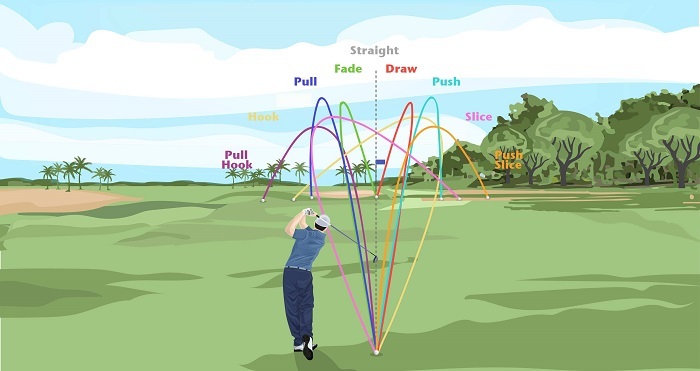 Can you hit the golf ball straight every single time? I don't think so because even some of the top golfing professionals are unable to do that. Even they work the golf ball either right to left or left to right. Although they might be able to produce these results at different stages of their game.
Think fade rather than slice, which means a more controlled shot that moves left to right. And think draw instead of the hook where the controlled ball flight moves from right to left. So a hook in golf is the opposite of a slice. It's when the clubface is closed at the address. Therefore, forcing the golf ball to curve, sometimes quite violently, right to left.
But what both hook and slice have in common is that both mistakes carry your golf balls off the course and into trouble. And both need fixing.
Anti-Slice Driver Technology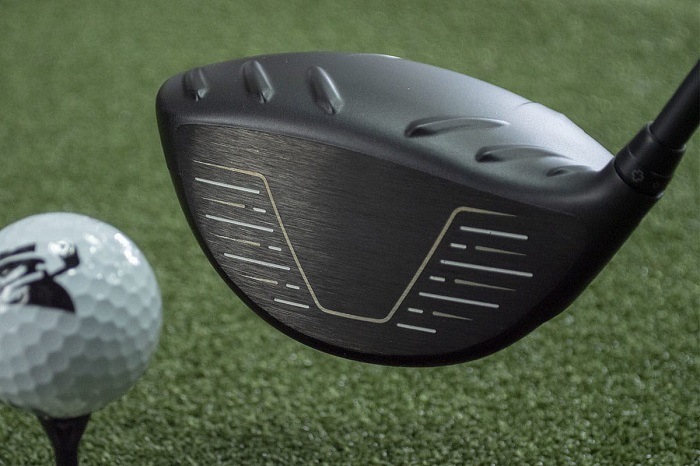 1. Offset
There's just no denying that an offset driver is extremely beneficial when it comes to minimizing your slice. And why wouldn't it be when the clubface is allowed to rotate as much as it needs in order to end up a little less open. In comparison to a regular driver that's not offset.
Another thing that the offset technology does is position the clubhead at the backside of the shaft. This compels the tip of the shaft to flex forward, which means slightly more toward impact. So you get a slightly higher dynamic loft with greater clubface rotation. In simple words, it further minimizes the opening of the clubface.
2. Moveable Weights
Weight distribution in drivers, even though more recent technology, is quite dependable for correcting a slice. Because you can adjust the mass of the club (the CG) more toward the heel or toe. So the clubface rotates on your downswing to square up with minimal effort.
3. Other Features
This includes driver loft and shaft flex. In the case of the former, a higher loft generates more backspin. And with greater backspin, you can produce a more stable golf ball flight. And also reduce the negative aspect of sidespin.
So what is the ideal driver loft in this case? 12 degrees, based on popular opinion, is considered to be slightly controversial. Because it compromises distance. However, it's a reasonable trade-off considering your priority is to fix that slice.
Moving on to shaft flex, the solution is a flexible shaft. With more flex, you achieve greater lead deflection during the initial part of your downswing. And that, in turn, closes the clubface during impact. Therefore, correcting your slice to a considerable extent.
Frequently Asked Questions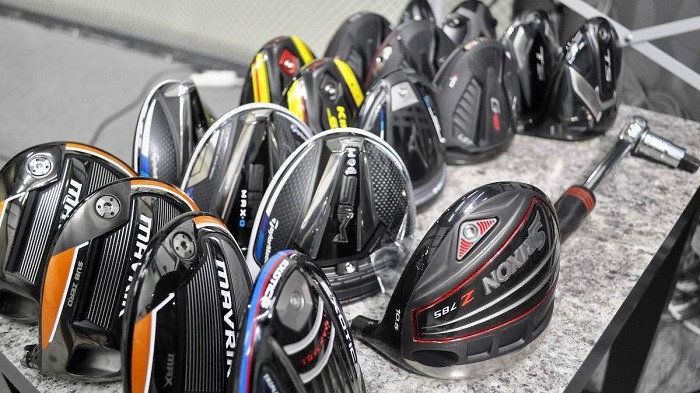 Q1. Can Extra Weight On the Driver Reduce Slice?
It goes without saying that additional weight in the heel of the driver helps in closing its clubface. But, at the same time, this extra weight affects the feel of the clubhead. And it has an impact on the swing speed as well.
So instead of adding that weight, why not buy a driver that fits your game. Such as the best driver for slicers!
Q2. Can Draw-Biased Drivers Correct A Slice?
The best part about most of the drivers I've reviewed is that they compensate for your inability to close the face of the club at impact. And these draw-biased drivers do so by re-positioning the CG, changing the clubface angle, or adding offset. More often than not, such golf clubs also have a massive sweet spot.
And with such a driver, you can quite effortlessly achieve extra 5 to 15 yards in your every slice. Definitely greater in comparison to regular drivers!
Conclusion
Even though annoying, you can breathe a sigh of relief in knowing that a slice is among the most concerns in golf. But just because it's so prevalent doesn't mean you can't or shouldn't do anything about it. You may not be able to cure your slice completely. But you certainly can eliminate the causes by opting for the best driver for slicers.
One such exceptional option is the TaylorMade Men's RBZ Black Driver. Its ultra-lightweight titanium core is positioned strategically. And this delivers the much-needed combination of trajectory control and higher launch. Plus, the driver's Speed Pocket performance boosts distance like no other. One of the best anti-slice drivers out there for sure!
The following two tabs change content below.
My name is Matt Stevens, a seasoned golf writer and sports fanatic. I hold a Postgraduate in Sports Marketing. Having experienced every high and low golf has to offer, my writing helps the average golfer avoid the mistakes I has made in 28-years on the course.
Latest posts by Matt Stevens (see all)