Re-shafting a driver occurs in almost all golfers, especially those improving in skills, like swing speeds. But one of the main reasons for re-shafting is a broken shaft.
Broken shafts may happen because of bad swings or low-quality shafts that have reached their life. Sometimes, it may be intentional: We have witnessed hot-headed golfers cracking their clubs on their knees out of frustration.
Golf is not only a game of wit and endurance: patience is also a great virtue applied to the game.
But, what is the cost to re-shaft a driver? Our quick estimate shows the usual labor cost ranges from $25 to $45 per club. Then you should add the price of a new shaft and grip, which may vary according to your preference.
Find out the details below on the varying costs of re-shafting a driver. You ought to know them.
This video will teach you how to re-shaft a golf club at home:
How Much Does It Cost To Re-shaft A Driver?
Graphite shafts are more expensive to maintain than steel shafts. Broken or fractured shafts are the reasons a golf shaft might need re-shafting. It is also possible that when your swing speed changes abruptly: you need to re-shaft the club.
A rough estimate for re-shaping may cost you a typical range between $25 and $45 per shaft. That is for the labor cost only:You should add the price of a brand-new shaft. A brand-new driver shaft may range between $15 and $415.
The low price range for the new shaft is a budget option, while the higher range option is typically for professionals.
The cost may vary widely depending on the type or material composition of the shaft and the grip replacements. One of the admirable features of graphite shaft is that it does not break easily.
In comparison: re-shafting irons cost around $15 to $25 per club. The estimated amount is only for the labor cost of fixing your iron shaft. Brand-new iron shaft and grip may cost between $12 and $98. If you do re-shafting yourself (DIY), the cost drops dramatically.
We recommend the Aldila NXT GEN NV .335 Graphite Driver Shaft as one of the finest shafts for beginners.
Read more: Best Golf Drivers of All Time
Can Golf Drivers Be Re-shafted?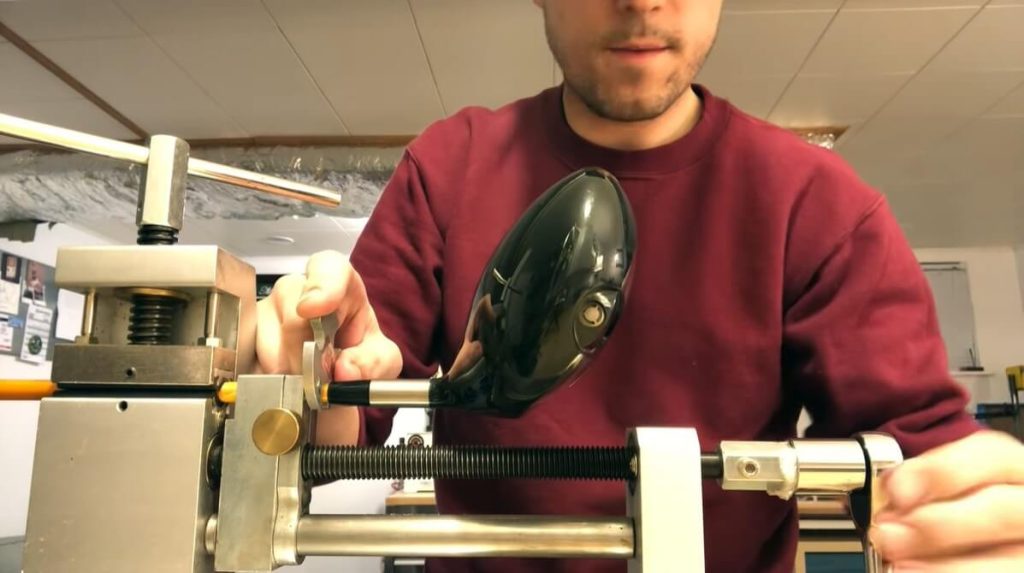 Yes, it can be! But, the process is not like tying your shoelaces, if you know what I mean. It also depends on your golfing skills: If you are a beginner, we recommend re-shafting your driver if it is broken. We also advise you not to spend too much on re-shafting. There is a possibility you will improve your skill soon: you might need a different shaft.
The other reason your shaft needs re-shafting is when a sudden change in your swing speed is noticeable. Also, when you lately observed your shots keep ballooning, it may be time to re-shaft your driver.
But let us remind you that adjustable shafts have a more elaborate process of replacing than non-adjustable club shafts.
Should I Re-shaft My Driver Or Buy A New Driver?
The sides of the shaft may crack at any time, especially when it accidentally hits a hard object, such as a tree or a rock. If the crack is only on one side re-shafting is a good choice. But if the shaft is broken at the center or on both sides, it is better to buy a new one (driver).
How Often Should You Re-shaft Your Golf Clubs?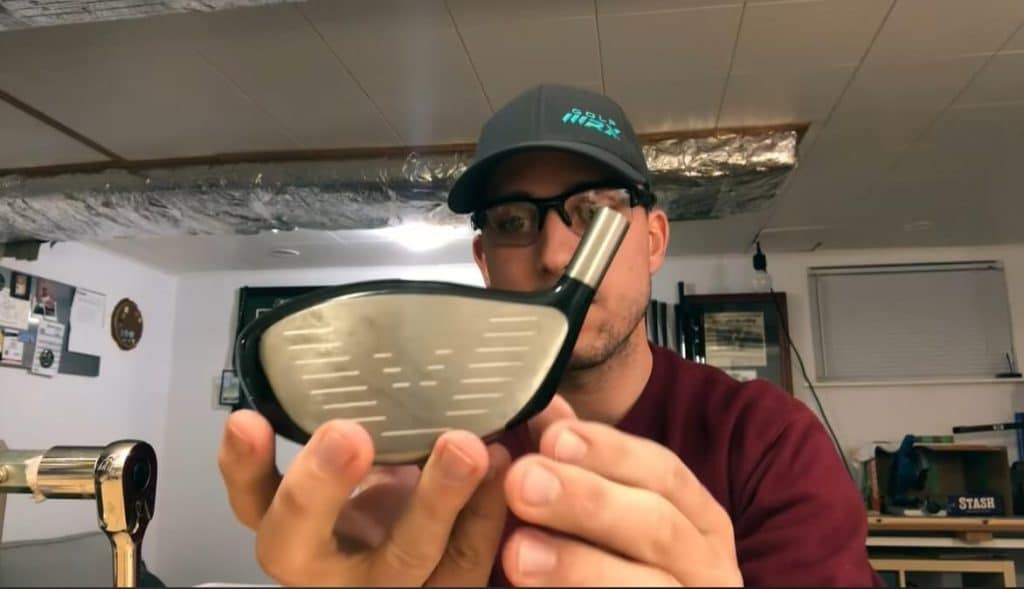 High-quality golf shafts may last up to ten years, even when you use them too often: You should take good care of them religiously. Golf clubs need periodic cleaning, keeping them dry during storage, and polishing them when required.
Another way to keep a golf club safe from damage is to ensure you do not hit it on hard objects. Graphite shafts are more resilient to tear and wear, so you should not worry about re-shafting them too often.
As we have stated, consider re-shafting when it is broken or shattered and if it suddenly changes your swing speed.
Ways to Save Money Re-shafting Your Driver
Manufacturers offer a warranty for problems on products occurring within a specified period. If the cause of the problem is due to defective manufacture, you may avail of the product warranty. The manufacturer has to replace your club. You can save a lot doing this, but ensure that the damage is not your fault.
Another way of saving money re-shafting is by doing it yourself. Re-shafting might not be easy, but various online videos teach how to do it at home. You can check the one we gave above.
Added Costs Re-shafting a Driver
As we stated, the cost of re-shafting a driver is $24 per club (labor only), plus the cost of the shaft and grip. You now know the price range of a brand-new shaft. A quality grip has a price range from $10 to $15. You can add this cost to determine the total cost of re-shafting a driver shaft.
One of the best grips today is the SuperStroke Traxion Wrap Gold Club Grip. It has a design perfect for minimizing grip pressure.
Is It Easy To Re-shaft A Driver?
Re-shafting a driver is not an easy process. But, you can do it as long as you have the guts, interest, and the proper guidance.
Think of the many benefits of re-shafting, if you need it. Professional club fitters doing this usually need just an hour to re-shaft a club when no other customers are around. However, it is better to wait for 24 hours before using the re-shafted club to allow it to dry completely.
Benefits of Re-shafting
Here are the advantages of re-shafting your driver.
1. Increasing performance
It may enhance your performance off the tee once you use the proper shaft shape and length. You can also utilize your normal swing speed with a properly-elongated shaft.
2. Save cost
If you have a new driver but need to replace the shaft, it is better to re-shaft it. This way, you save a lot more than buying a new one.
3. Optimum Launch
A broken shaft makes it unstable upon impact: It makes your launch, spin, and peak height too low. Replacing it with a new one will bring optimal launch as it delivers flexibility.
4. Increased COR
Re-shafting your club increases the COR (coefficient of restitution). It means the ratio of velocity between the club head and the ball increases resulting in a long distance.
5. Persistent Ball Flight
A broken or damaged shaft makes it stiff, resulting in lowball flight, which is not good from the tee. Re-shafting will make it more flexible, which lowers the bend point in the stick: It creates more consistent ball flight in the long run.
6. Additional Distance
The proper shaft resulting from re-shafting may boost your swing speed at a range of 1-1.5mph. It will result in around two to four more yards of distance when hitting the ball from the tee properly.
7. Accuracy
Re-shafting a driver is the best time to replace the flex of the old shaft if you have a problem with it. If you are a slow swinger, you can adopt a regular flex shaft to boost more accurate shots.
8. Can you re-shaft a broken driver?
A broken driver shaft is unrepairable. But you can replace (re-shaft) the broken shaft because it is bonded to the club head as they are separate parts.
FAQ's
1. Is Re-shafting An Adult Driver Preferable For A Kid?
Re-shafting an adult driver for a junior or child player is not recommendable. An adult driver has a bigger club head. It may not be suitable for a kid golfer.
2. Is It Worth Re-shafting A Driver?
Yes, it is worth re-shafting a driver if it needs to. Although it is not a simple decision, the soaring prices of brand-new drivers make it more economical to re-shaft. 
3. How long should you wait after Re-shafting a club? 
The adhesive or glue used to attach the club head to a shaft dries quickly (about 30 minutes). You should wait at least 24 hours before you use the club to allow the bond to dry completely.
4. Is it worth Re-shafting an old driver?
Yes, it is. Re-shafting may boost your performance. It is also less expensive than buying a new driver.
5. Can I replace a driver shaft myself?
Yes, you can do it yourself. It can save you time and money. You can also try a new type of shaft without buying brand-new golf clubs.
Conclusion
Overall, your driver needs re-shafting if it fits this process. But ask first this question: is my driver worth re-shafting? The cost of re-shafting a driver shaft may not be feasible when the damage is too much. Maybe it is worth buying a new one or a used piece with the latest model.
But finding a used driver with minimum damage and a lesser cost is rare. So, what is the cost to re-shaft a driver? Our response may change your outlook on a broken driver.
Read more:
Matt Stevens is the founder of Golfrough.com. He holds a Postgraduate in Sports Marketing and has played golf since he was four years old. Having experienced every high and low golf has to offer, his writing helps the average golfer avoid the mistakes he has made in 28-years on the course.