Do you think golf lessons are the only way to hone your golf skills? If yes, do you have any idea how much are golf lessons?
Conducting thorough research regarding the many factors that can affect the costs of your golf lessons is crucial.
In particular, golf lessons can be costly; a 30 to 45 minutes lesson may cost around $50 to $60.
Aside from these, several other factors can influence the cost of your golf lessons. Some of these factors are the types of golf lessons, the location it'll take place, and studying with a pro.
For this reason, we strongly suggest skipping through the other valuable factors shared below before giving golf lessons a go.
How Much Are Golf lessons?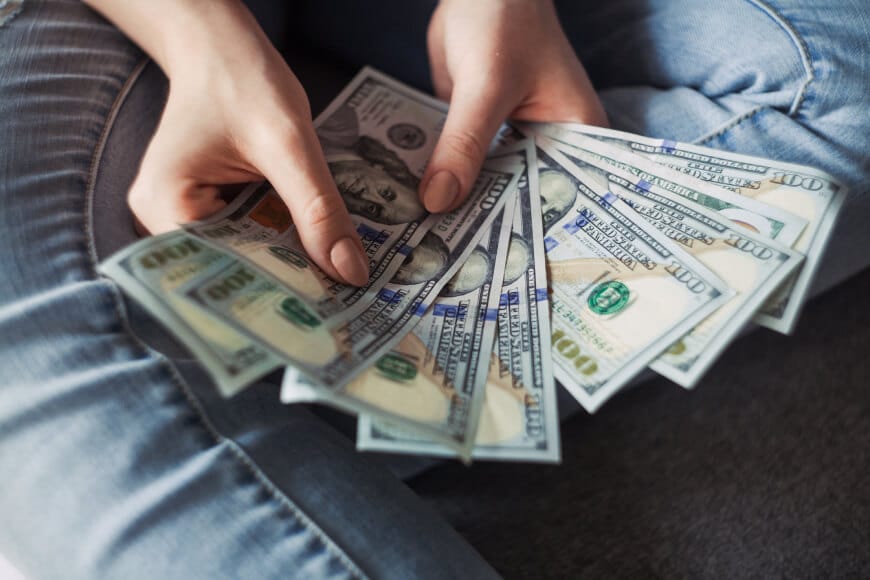 According to Cost Helper, expect to pay approximately $50 to $60 for 30 to 45 minutes of an individual lesson. On the other hand, hour-long golf lesson sessions may range between $75 and $90.
Group lessons are typically available in bundles, with six persons per group. You can purchase six half-hour golf lessons for approximately $250.
Or, you may also go for six-hour-long golf lessons that cost around $375.
Here are some of the other factors that affect the cost of golf lessons:
1. How long is the golf lesson
The duration of your golf lesson can remarkably influence the golf lesson's price. Less expensive golf lesson generally lasts roughly the half-minute mark. This lesson might be the most excellent choice if you have a limited budget.
On average, expect to spend about $20-$60 for a 30-minute lesson. The cost begins to increase when the lessons take long.
With several other variables, the price may range anywhere between $50 and $100 for a one-hour golf lesson.
2. How renowned the professional golf instructor is
Ideally, learning golf lessons should be with a PGA-certified instructor. You can be assured that the golf coach is authorized and qualified if he has PGA certification.
A PGA-certified instructor can better attend to your requirements in golf's long and short-game aspects. Hence, expect to pay higher fees when learning golf with a pro.
Learning with a non-certified coach is cheaper, but you can't expect much. Please note that the notoriety of the golf coach can immensely influence the cost.
3. Skill level lessons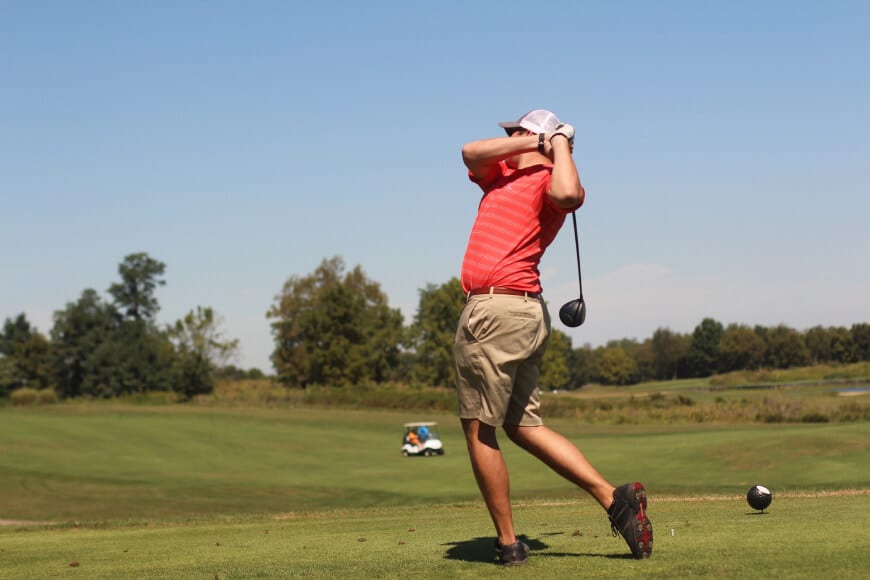 As the famous quote says, an excellent golf lesson is worth a thousand range balls.
Customized golf lessons are commonly based on your golf needs and skill levels.
Understandably, the lessons should be challenging but not excessively complicated.
Skill-level courses include advanced, intermediate, and beginner levels.
4. Technology Used
Using expensive equipment can increase the cost of your golf lessons. Golf coaches employ a launch monitor that helps learners deeply understand the game's mechanics. Such lessons are intended for higher-class golf lessons.
Before taking the plunge, ask a few questions about these, especially if you prefer a conventional golf lesson.
5. The location or area where you take the golf lessons
The state or city where the golf lessons are held can notably influence the cost of golf lessons.
Undeniably, you can expect to pay more when you learn in expensive locations like California.
Besides, taking lessons in a high-end country club is more expensive than doing it on public golf courses.
6. Group vs. Private Golf Lessons
One thing is sure, golf lessons vary everywhere you look.
While group and private golf lessons are both effective, you can expect that private lessons are slightly pricier.
When selecting between group and private lessons, contemplate what you desire to accomplish.
Remember, the more advanced and focused skills you wish to master, the more critical it is to take private lessons.
Go for individual lessons if you want to concentrate on leveling up your game or preparing for a competitive round.
If you want more cost-effective lessons, take group golf lessons. This option helps you master general golf techniques and learn with golfers with similar skill levels.
7. The types of golf lessons
Your short game is the foundation of your outcomes on the greens.
Hence, as a newbie, taking golf lessons in all areas is practical in establishing a solid groundwork for your game.
The type of golf lesson doesn't affect the cost in most instances; the type of lesson doesn't make any difference.
The cost remains the same if all other factors are the same, whether it is a swing or putting lesson.
8. Standalone facilities
Swing analysis also influences the golf lessons price. Many golf instructors include swing analysis in their private lessons.
Some certified golf instructors offer swing analysis as an additional, standalone service for players who require assistance with their swing.
What Should I Expect Out of Golf Lessons?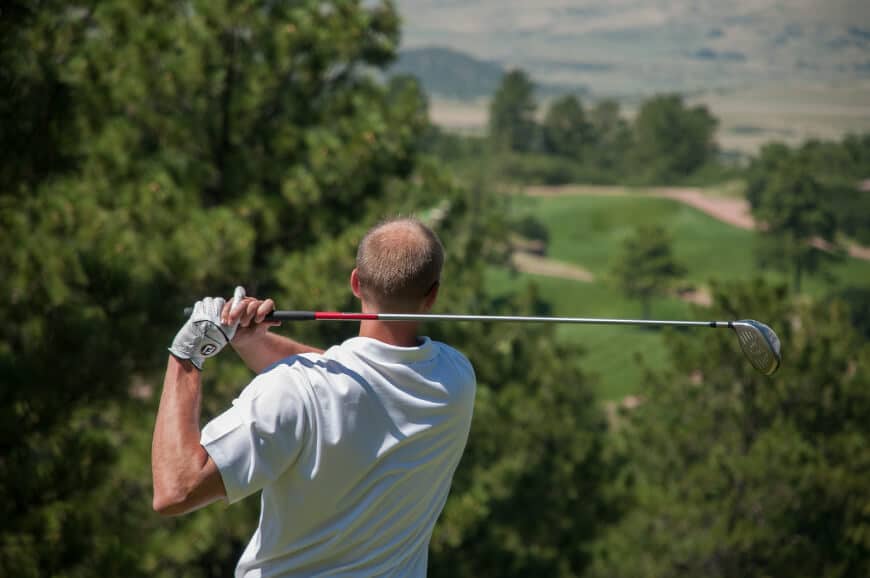 You can select from several different types of golf lessons to take. You can take the less intricate golf lessons for beginners to master the ins and outs of the game.
Nonetheless, you may take more in-depth golf lessons if you're slightly more advanced to improve your level of play.
Here are a few of the factors to expect out of golf lessons types:
1. Being instructed by a PGA-certified golf coach
2. Lessons that consist of lectures and actual practice
Make sure that the golf lessons are taught by a qualified golf coach who plays the game exceptionally.
The lessons you take should have an end goal. Examples of end goals are: improving your understanding of the entire sport and preparing for approaching tournaments.
3. Golf lessons that cover various swing techniques, including chopping, fairway swings, putting, etc.
4. You should also master some valuable cues when preparing for competitive golf round, like techniques to prepare for tournaments.
Are Golf Lessons Worth The Money?
Taking golf lessons is a worthwhile decision. While you won't become an advanced golfer in a snap, learning from a pro can level up your golf skills.
Golf lessons are valuable for newbies attempting to master the basics of the game. In line with this, you can lay firm groundwork for a great golf swing.
How Much Is a Golf Lesson in The UK?
The table below indicates the cost of golf lessons in the UK:
| | | |
| --- | --- | --- |
| Type of Lesson | Duration | Cost |
| Playing lesson | 120 minutes | £90 to  £140 |
| Private lesson | 60 minutes | £50 to £60 |
| Group lesson | 60 minutes | £5 to £12 |
FAQ's
1. How costly is learning golf?
As previously discussed, taking golf lessons can be expensive. Plenty of variables influence the cost of golf lessons, especially if you're learning from a PGA-certified coach.
The longer the lesson takes, the more expensive the cost will be. Generally speaking, you must prepare to spend $50 to $100, more or less.
2. How can I get a discount on golf lessons?
You can save more money if you buy golf lessons in bulk. In several instances, golf instructors offer special discounts when you order multiple lessons simultaneously.
The discounts you get usually depend on the coach providing the golf lessons. Alternatively, you may go for more affordable group lessons.
Regardless, the drawback of group lessons is that the lesson is not only catered to you, potentially inhibiting quick improvement.
Also, consider the location where the lessons take place and the golf instructor who teaches you. These factors also influence the cost of taking golf lessons.
3. How much are golf lessons for beginners?
The cost of golf lessons for newbies may depend on the session's duration and what you're trying to improve.
If you're merely working with a swing instructor for 30 minutes, it's likelier to cost less than a one-hour-long lesson.
Still, expect to pay the average cost of $50 to $100.
4. How many golf lessons should a beginner take?
Golf newbies require three to five golf lessons to get the proper fundamentals.
Nowadays, more training centers and golf clubs provide golf newbies with cost-effective lesson packages.
You can choose a set number of golf lessons and save more money.
5. How much are golf lessons for adults?
An hour-long private lesson with a PGA-certified coach is likelier to cost you $50 and $100, more or less.
But please note that this may vary depending on the types of lessons, location, and technology used.
You can meet instructors offering multiple lesson packages with special discounts if you're fortunate enough.
Final Thoughts
Did we answer your question about "how much are golf lessons?" Ultimately, the price of golf lessons significantly varies depending on the types of lessons, instructors, and duration of the session.
The technology used, the location where it's held, and standalone specialties are other factors that can alter the price.
It's essential to think about your budget when searching for golf lessons. Also, review the different factors affecting the cost of golf lessons before choosing a plan.
Remember, it's the golf instructor's job to teach you the fundamentals of the game. However, it's your job to employ those mechanics and stick to the basics.
Hopefully, you learned some ideas about the potential cost of golf lessons from this post.