Have you ever caught yourself researching for some tips and tricks on how to become a scratch golfer?
We quickly get jealous hearing stories about famous scratch golfers who became a scratch golfer at a very young age.
Often, we can't help but wonder how on earth they develop excellent skills to succeed in golf.
Possessing unique talent, devoting yourself to golfing, and constant practice are the keys to becoming a scratch golfer.
A deeper understanding of course management, golf swing logistics, and revamping your lapses make you a stellar scratch golfer.
Explore the post below to learn extensive guides on becoming an outstanding scratch golfer.
What Is A Scratch Golfer?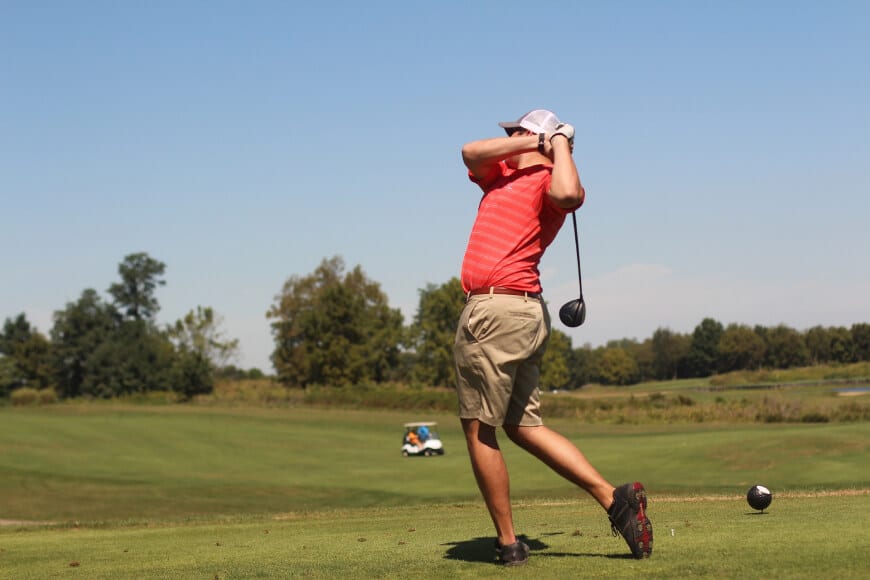 A player capable of playing to a course handicap of zero is called a scratch golfer. It refers to the golfer who could shoot par on any given period.
Your best eight scores will require you to be average zero over par or even par so you can attain a zero handicap.
Remember, you must constantly shoot around par if you aspire to become a scratch golfer.
14 Tips To Help You Become A Scratch Golfer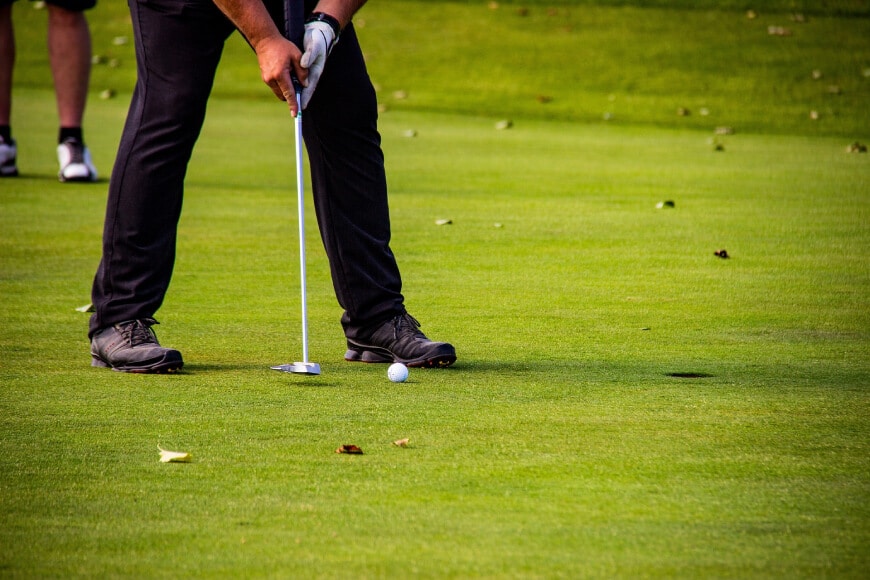 1. More practice
If you want to reduce your scores extraordinarily, constant practices on the greens and in the driving range are the keys.
Devote some time to practicing, no matter how busy your schedule is. Quick yet efficient practice sessions will indeed pay off.
Focusing and sticking to scratch golfer practice routine is vital to make yourself an exceptional scratch golfer.
2. Shape your shots
When you're able to hit a fade or draw, it'll become easier to work your ball around obstacles. In addition, you'll find it more straightforward to position yourself flawlessly.
Once you master how to work your ball from left to right, you can eliminate mishaps. More importantly, you can urge these shapes to play with the wind rather than into it.
3. Get fitted with the appropriate equipment.
An exceptional scratch holder must know which ball and golf clubs best fit their golf swing.
Consulting a professional fitter can help you get fitted with suitable equipment for your game.
Finding the equipment that can optimize your distance without impairing precision will become a cinch.
It's worth mentioning that you can't expect to eliminate your total number of strokes without suitable tools.
4. Track your game
Improving your golf skills and overall performance requires executing a few methods to gauge success.
For instance, can you determine where you lose strokes? Are you well aware of your strengths and weaknesses when playing golf?
Tracking your game is critical to determine what's hindering you from shooting lower scores. You must know your game if you aspire to become a scratch golfer.
To improve your game, you must set goals to hone your skills and concentrate your practice session where necessary.
For example, spend more time practicing on the green if you're troubled with your putting.
Meanwhile, head to the driving range and hit your irons if you need to improve hitting greens in regulation.
5. Upgrade your course management
Course management entails thinking shrewdly and playing for your position, making managing every shot and thinking about your position crucial. 
There's no denying that it's a breeze to make birdies from the fairways than from the woods.
Let's say you're faced with a water hazard on the left side of the hole; what should you do? You must aim to the right to avoid the water hazard.
6. Learn how to scramble
Getting away from knotty conditions is paramount in golfing. In other words, you must master getting away with threats that could impair your game or cause injuries.
Hence, it's decisive to play intelligently and cautiously. Position yourself into a stance where you can hit the flag and one putt to lower your score.
7. Master your short game
Did you know that a stable short game is life-or-death in attaining a scratch handicap? Therefore, if you couldn't pull off chip shots and find it troubling to putt, reaching a scratch handicap is unobtainable.
You can improve your golf execution around the green if you practice short games at least once weekly.
Mastering how to get up and down from around the green does the trick in evading complex conditions.
Fundamentally, learning how to stroke a flat stick gives you more opportunities to card birdies during your rounds.
8. Learn green grass grains
It's essential to know that each type of grass works distinctly and can influence the outcome of your putt.
Since each grass strain can affect your putting experience, you must learn how to deal with them.
Playing to a scratch handicap is inconceivable if you're unaware of how to manage these greens, particularly in unfamiliar courses.
9. Master the rules
Golf mechanics are a bit intricate to understand, especially for newbies. To understand them better, you may refer to the USGA's resources for ultimate guides.
Ultimately, there are three unique options you can select from when reducing your score. Fortunately, choosing the appropriate option will significantly influence your score on that hole.
Please note that taking any drop can affect how you complete your hole. For this reason, you must work harder to produce the best possible angle and lie to the green.
In line with this, you must make your recovery shot as straightforward as feasible. Not knowing golf's mechanics can compromise your strokes, or you'll be disqualified.
10. Learn to play your misses
Playing your misses well is the best trick to perfect your shots. It's essential to determine your poor shots and master an efficient method to keep them on the course.
Overall, it's about more than how amazing your good shots are but how terrible your foul shots are.
Your scores will begin to drop when you master how to score while attacking the ball poorly.
11. Drive for show, putt for dough
Surprisingly, playing golf is all about the short game. Chipping and putting are what set an outstanding golfer apart from a weekend hacker.
An excellent short game can immensely lower your scores. Not to mention, your adeptness in making putts can look after the mishaps you might make.
Chiefly, being a scratch golfer entails saving pars when you're in tricky situations. Work on your short game when practicing because you can make par if you have a magnificent short game.
It's advantageous to devote half your practice session concentrated on your short game, so stick to the 50/50 rule.
12. Eliminate the big numbers
In golf, reducing the number of bad holes is more valuable than the number of birdies you make.
You can eliminate big numbers by averting penalty strokes, acting wisely around hazards, and keeping your shouts inward.
Be mindful and disciplined while on the course, and play smart in complex conditions.
13. Evaluate your mental game
Avoid negativity and tension while on the course if you want to become a scratch golfer. Stay calm and focused, as being nervous and easily frustrated can influence your score. As much as possible, don't let a terrible hole cause another one.
14. Play with a caddie
Not all golf courses offer caddie services; however, if yours does, it's beneficial on your part. Caddies can assist you in making shot selections and appropriate clubs.
Furthermore, they can instruct you to play off different lies and go through greens. Besides acting like your personal assistants, they can recommend helpful tactics when making a shot.
Set Short-term Goals On Your Way To Scratch
1. Train yourself to be more patient and establish short-term goals.
Establishing short-term goals at the beginning of each golf season is momentous. Make it a habit to celebrate regardless of how small or big your progress is.
Lower your handicap by 3 to 5 strokes and wrap up each round with 36 or fewer putts. Give your best effort to lower your number of penalty strokes each round. 
2. Take in mind that golfing is more about the journey, not the destination.
The memories, experiences, and learning truly matter the most when golfing. So, even if becoming a scratch golfer seems impossible, focus on the enjoyment and keep trying.
FAQ's
1. What's the best way to become a scratch golfer?
Apart from mastering golf lessons and practicing regularly, a combination of golf talent and strong will are prerequisites.
You can also learn from the advice and experiences of pro golfers and your constant pursuit to improve your game.
2. How rare is a scratch golfer?
According to the USGA, there is roughly 1.85 percent of male scratch golfers with an official handicap index.
On the other hand, there is approximately 0.69 percent of female scratch golfers with a zero handicap index.
Based on these statistics, scratch golfers are rare.
3. How reasonable is it to attain this level of play?
You can realistically or reasonably become a scratch golfer if you improve your course management and weaknesses.
Without a profound understanding of golf rules, resilience, and a positive mindset, becoming a scratch golfer remains an empty wish.
4. How long does it take to become a scratch golfer?
Becoming a scratch golfer takes a long time, as it involves consistent practice, learning from your mishaps, and failing.
You must adjust to golf tactics and mechanics, be more patient, and be determined to hone your knowledge and skills.
Devoting at least three to four hours of practice can help you upgrade your skills and performance.
5. How many scratch golfers are there in the world?
Merely 2 percent of golfers are considered scratch golfers, although the USGA has yet to disclose official research.
Indeed, some surveys reveal that 16 percent of all golfers in the United States are an eight handicap or lower.
6. How do you become a scratch golfer for beginners?
Beginners can become scratch golfers by tracking their stats, playing the eligible clubs, and knowing their distances.
You must also work on the mental game, practice wisely and efficiently, and create a course strategy.
Mastering your tempo, establishing a solid routine, knowing your swing, and playing with low-handicappers are also essential.
Final Thoughts
How to become a scratch golfer? Becoming a scratch golfer requires more practice, patience, dedication, and more profound knowledge of golf's mechanics and tactics.
It's pointless to rush and force yourself to become a scratch golfer in one year. While the entire process won't be all plain sailing, learn to enjoy the ride, even the bumpy ones.
The valuable golf learning, experiences, and people you met on the course make the entire journey worthwhile.
Avoid being easily frustrated and adhere to a scratch golfer practice routine. Remember that you have so much more to learn because the possibilities are boundless.
Read more: How To Practice Golf In The Backyard