The Titleist's advanced and premium-quality ball has been the best in golf for many years. Most professionals and even amateurs choose it for various reasons without any regrets. But is it even worth your money to go with Pro V1 when you have a similar golf ball option at a lower price?
Srixon Z is a rising star in the golf ball business. It's currently in close competition with the Pro V1 giving it a tough time against quality and performance. Significantly, mid-level professional golfers will benefit the most from it. The Srixon Z has proudly competed with the Pro V1 for a few years. So, ask yourself if spending more on something is worth it when you can get a similar option at a lesser price.
Continue reading the below to find out more about how these two compete with each other. It will help you make a better decision and even save you money.
Srixon Z Star vs. Pro V1: What Are the Differentiating Factors?
The most popular golf balls are the Titleist Pro V1 and Srixon Z Star. Both these golf balls are well-known due to their high performance on the golf course. But there are a few key factors in their spin, feel, construction, and flight. The Srixon can help you excel better with greenside control, a soft feel, and increased spin for accurate shots. It has a mid-to-high ball flight offers additional distance with a softer landing.
The Titleist Pro V1 focuses primarily on the distance off the tee without affecting the greenside spin. It has a penetrating ball flight that mainly attracts players who need more control and roll regardless of the conditions. It is relatively expensive compared to other similar options.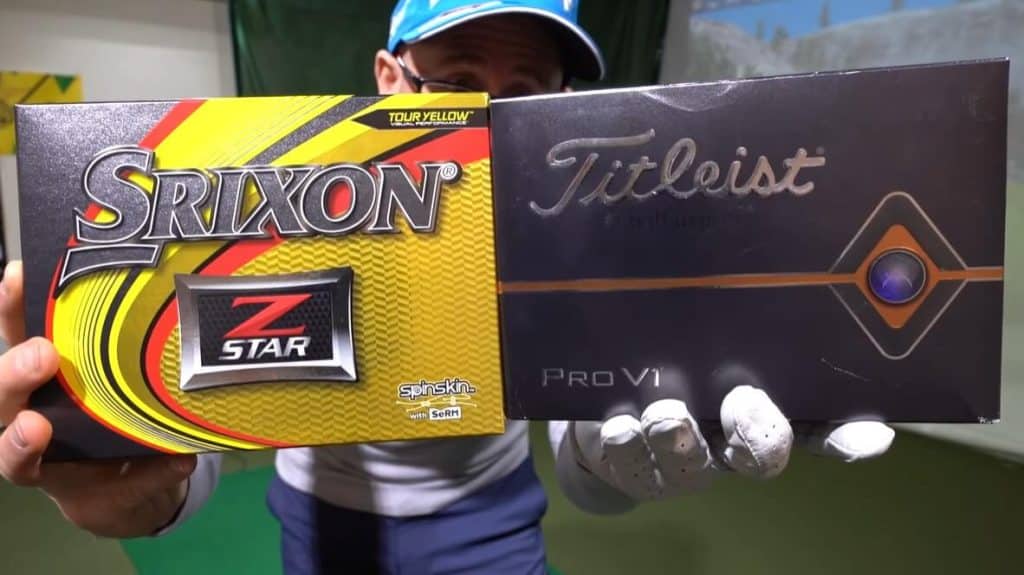 Srixon Z Star vs. Pro V1: Comparison Table
The below comparison table between Pro V1 and Srixon Z Star will make notice there isn't much of a difference between the two golf balls.
| | | |
| --- | --- | --- |
|   | Titleist Pro V1 | Srixon Z Star |
| Construction | 3 Piece | 3 Piece |
| Feel | Soft | Soft |
| Cover | Urethane | Urethane |
| Spin | Low | High |
| Distance | Long | Long |
| Compression | 90 | 87 |
Srixon Z Star Golf Ball Overview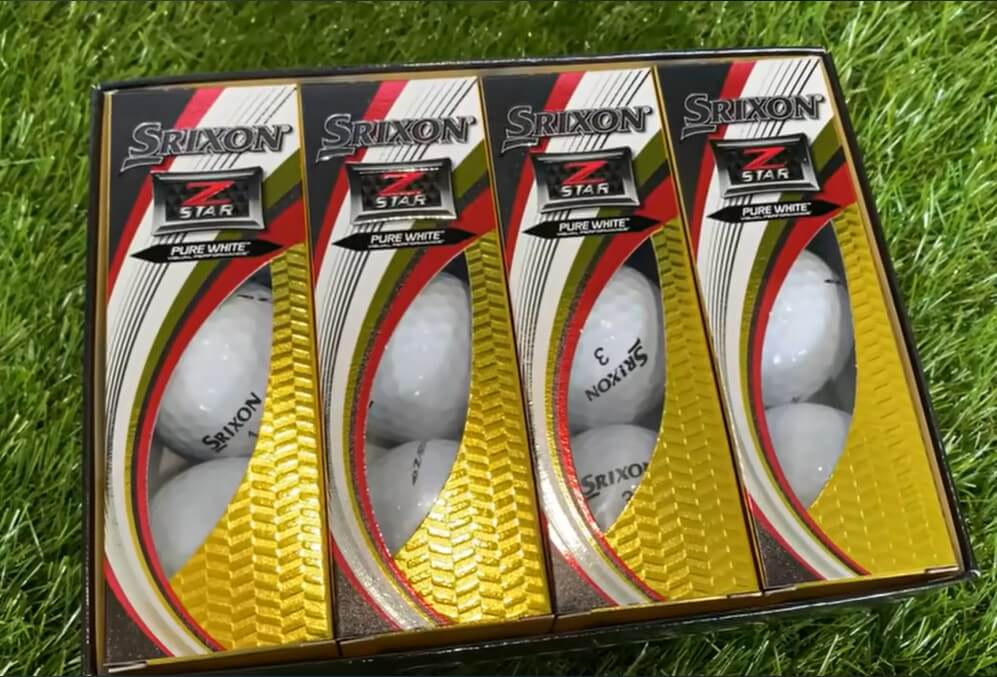 The Srixon Z ball is trendy due to its exceptional performance. It is suitable for most golf players, whether professional or amateurs. It focuses mainly on the spin, green control, and feel, with adequate tee distance. Despite being a low-price golf ball, it's still popular among most golfers.
Pros and Cons
Below are a few pros and cons of this ball:
Feel
It has a responsive and soft feel upon the impact, which works well with most golfers. Due to this responsiveness, players can adjust their shot execution and swing.
The pleasing feel of the clubface increases their playing experience with better confidence level and ball-hitting consistency.
Spin
One of the best features of this golf ball is its great spinning capability. All credit to its urethane cover and 3-piece construction. Together they both help to create an excellent spin on pitches and approach shots. Hence, players get accurate control over the ball's stopping power and trajectory.
Performance with Drives
Despite its excellence around the green, it still doesn't let go of the distance off the tee. The multi-layer ball construction with a mantle design and a refined core delivers impressive speed and distance with the drives.
Despite not being a high-distance golf ball, many players still appreciate its balance between short-game performance and distance.
Performance Around the Green
The Srixon ball also performs around the green due to its great spin and control factors. Whether you want to play a bunker shot, chip shot, or flop shot, you can expect a consistence performance.
Due to the soft urethane cover, players can get higher backspin. As a result, the ball stops quickly upon landing for easy tight pin attack and green challenges.
Putting
Like other areas, the Srixon also excels in putting performance. Again the ball's constant roll and softer feeling design help golfers to get greater putter controls. Its response off the putter face is predictable and smooth. This allows the golfer to gauge their speed and direction further accurately.
Who should buy the Srixon Z ball? 
Players who value balanced performance with versatility throughout all aspects of the game would love this golf ball. The ball offers a great blend of feel, spin, and excellent performance, making it a popular choice among professionals and amateurs.
Its characteristics can help amateurs improve their shorter shots to achieve more consistency on the green. Professional and mid-level players can find it suitable for their finesse shots with ample distance off the tee.
Pro V1 Golf Balls Overview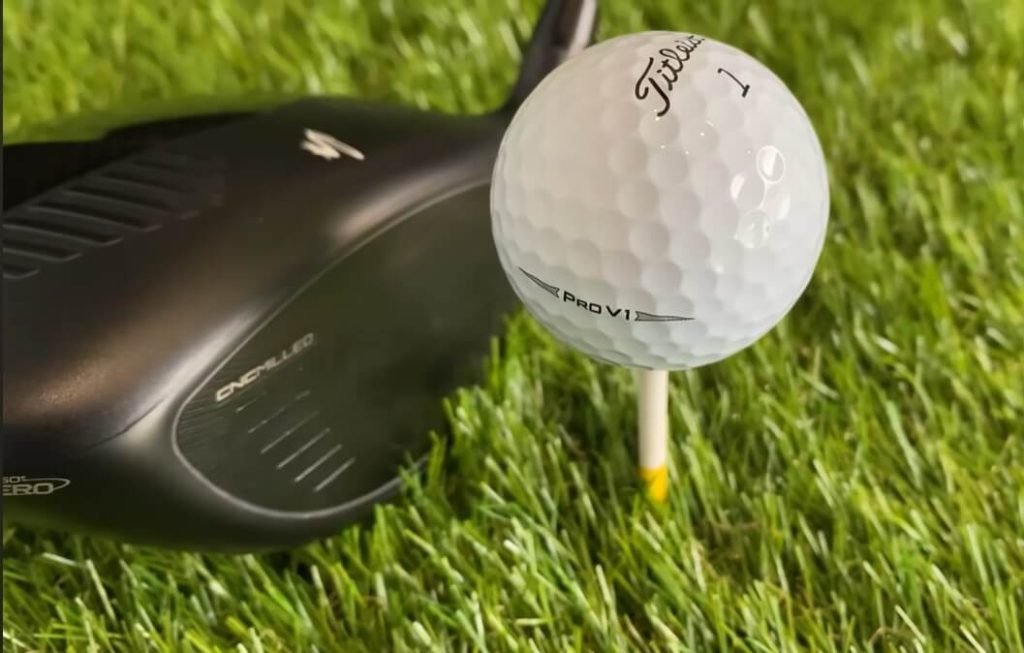 The Titleist Pro V1 is a multi-layer golf ball that comes in three or four pieces, depending on the edition. It also has a soft urethane cover that balances distance, spins and feels perfect.
Players can also prioritize distance off the tee while seeking maximum spin and stopping power on approach shots. They will find the ball a top choice because of its penetrating trajectory and exceptional greenside control.
Pros and Cons
Feel
The Pro V1 has a soft and sensitive feel upon impact, which contributes to improved feedback and a pleasing sense for players. Golfers who like a comfortable feel off the clubface appreciate the softness of the ball, which translates into enhanced confidence and consistency throughout play.
Spin
If you are in need of a mid-to-high spin rate off the tee and approach shots, Pro V1 can be your best bet. This trait enables players to generate more control and stopping power on their shots, which is especially useful while playing into greens.
The increased spin rate helps to keep the ball on the green, lowering the chances of it rolling out or overshooting the target.
Driving
The Pro V1 provides remarkable distance off the tee while maintaining spin and control. Its penetrating trajectory optimizes ball flight, resulting in more roll and total distance for longer drives. Because of this, the Pro V1 is a popular choice among players who want both distance and precision from their drives.
Putting
The Pro V1 excels at putting due to its predictable and steady roll. The soft urethane cover ensures a consistent and smooth response off the putter face, allowing golfers to judge speed and break properly. This dependability is critical for keeping confidence in the greens and sinking those vital putts.
Performance on the Green
The Pro V1 demonstrates great greenside control on the green. Golfers can confidently approach chips, pitches, and bunker shots, knowing the ball will respond predictably to their touch. The Pro V1's greater spin rate helps to generate more backspin on short game shots, resulting in softer landings and increased accuracy.
The Titleist Pro V1 golf balls are ideal for a wide spectrum of players, including mid-to-low handicappers and tour professionals. Those who value performance versatility, distance off the tee, and superb greenside control will find the Pro V1 an excellent fit.
Who Should Buy The Pro V1 Golf Balls?
The Titleist Pro V1 golf balls are ideal for many players, including mid-to-low handicappers and tour professionals. Those who value performance versatility, distance off the tee, and superb greenside control will find the Pro V1 an excellent fit.
The Pro V1's responsive feel and consistent spin can help amateur golfers improve their short game and score around the green. Furthermore, golfers who enjoy a soft feel and consistent roll in their putting stroke will appreciate the Pro V1.
Srixon Z Star vs. Pro V1: Which One Should You Buy?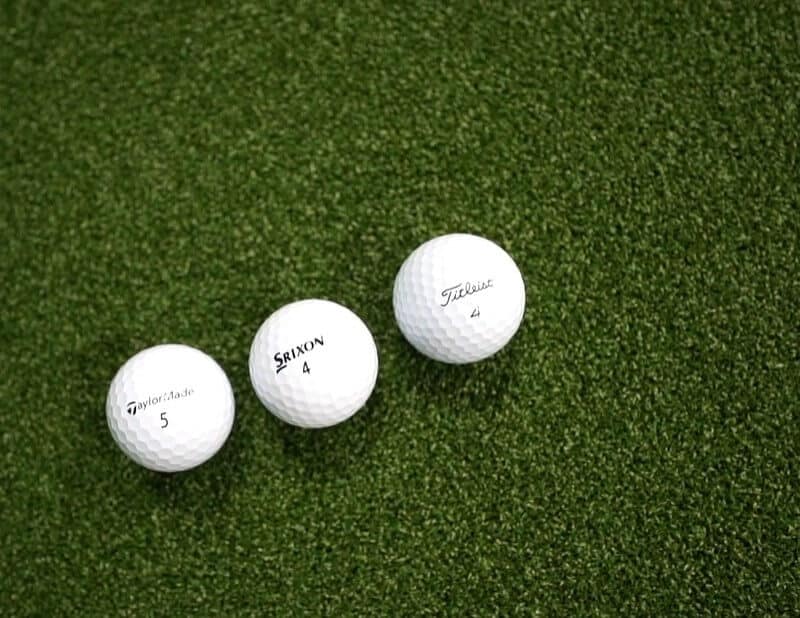 Which you should buy depends entirely on your preferences, priorities, and playing style. The Srixon Z Start and Titleist's Pro V1 are good options whether you are a professional or a newbie. They both are good to play with and have great characteristics to care for most players' needs.
However, we hope that the below factors may help you further with easy decision-making:
Reasons to Buy Srixon Z Star
If you prefer a softer feel off the clubface with better feedback during shots, the Z Star can be a better choice.
If you prefer exceptional control around the greens and spin, the soft Z Star's urethane cover can help you better.
If you prefer to balance short games and distance off the tee, the Z Star again can be a versatile option.
Reasons to Buy Pro V1
If you want an all-rounder with a balanced spin, distance, and feel performance, the Pro V1 is your best versatile choice across different aspects.
If your preference is penetration trajectory with a greater toll on the drive, Pro V1 can best align with your playing style.
If you are looking for a consistent and predictable roll for the putting game, the soft urethane of Pro V1 can help you better and prove reliable with the green.
FAQs
1. Is Srixon Z Star Better Than Titleist Pro V1?
It is challenging to declare one better than the other. Both these golf balls have their benefits. It depends on a player's unique preferences, requirements, and playing style. But, in general, both these golf balls are a good choice to play with. The Srixon is cheaper and a strong competitor to the Pro V1 for many solid reasons.
2. Which Srixon Ball Is Most Like Pro V1?
The Srixon Z Star is the most similar ball to the Titleist's Pro V1. It is currently a close competitor giving a tough time to Pro V1. Its performance is considerably good and available at a lower price.
3. Do Any Pros Use Srixon Z Star?
Many top PGA tour players use the Srixon Z star golf ball. These leading players always carry it in their bags during different games. Hideki Matsuyama and Brooks Koepka are two famous golf players who are among the notable player using the Z Star often. They use it because the Srixon is a close competitor and offers similar top performance to the Pro V1.
4. Is the Srixon Z Star Cheaper Than Titleist Pro V1?
Yes, the Srixon Z Star is cheaper than the famous Titleist Pro V1. It has a performance level and construction design similar to the Titleist Pro V1.
5. Do Premium Golf Balls Make Any Difference?
Yes, premium golf balls can greatly affect a player's performance level. Especially players with moderate experience levels can benefit the most from these golf balls. These balls are designed using the latest materials and technologies. So, they can help them in different ways, including spin, control, and feel.
6. Should I use Z Star or XV?
You can use Z star for high greenside control and a soft feel. On the other hand, you can choose the XV if you want a balanced performance off the tee and trajectory around the greenside.
7. What is the bridge stone equivalent to pro-V1?
Bridge stone Tour B XS is equivalent to Pro V1 and can deliver similar performance focusing on greenside control and distance.
8. What professionals use Srixon Z Star?
Many pro golfers use Z Star, including Shane Lowry, Graeme McDowell, Keegan Bradley, Hideki Matsuyama, Brooks Koepka, and many more.
9. Is Srixon Q Star or Z Star better?
The Z Star is suitable for advanced players looking for greenside control with a soft feeling. On the other hand, Q Star is better for mid-to-high handicappers who look for accuracy and distance.
Conclusion
In the end, if you ask us again which golf ball is better or which I should buy, it depends on your preferences, playing style, and preferences. As for the difference between the two balls, there is little here to note as it is on a minor level.
The advantage of the Srixon Z Star is its considerably lower price than Pro V1. Pro V1 takes advantage of being a world-recognized brand to charge more than its competitors. Otherwise, many professionals using the Z Star indicate that the Golf ball is worth enough to be used even for professional games.
Read more: