Feeling curious about the answer to the question, "how long does it take to golf 9 holes?" Beginner-level golfers generally require approximately two and half hours to play 9 holes.
Golf players can't deny that timing plays a vital role in golf. The ideal pace of golf is roughly four hours for 18 holes; therefore, you should play 9 holes in two hours.
Please note that it matters to watch your timing if you're aiming to become a professional golfer. Fortunately, you can do plenty of things to accelerate your golf play pace.
Would you like to learn more about the 9 holes of golf? Then, keep reading!
How Long Does It Commonly Take To Play 9 Holes Of Golf?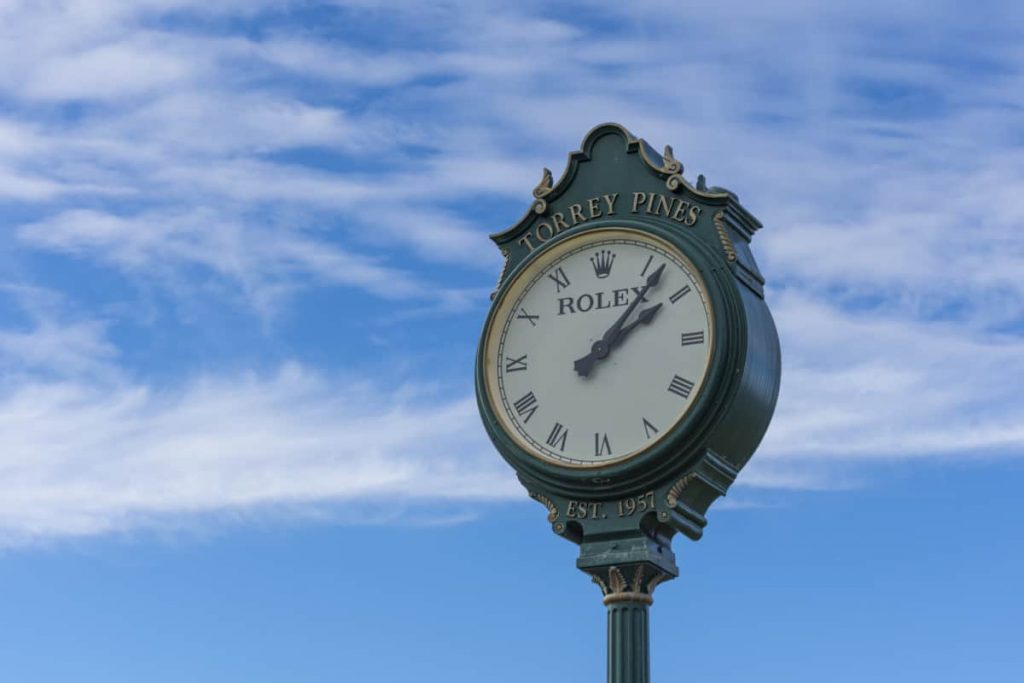 It takes roughly two hours and fifteen minutes to play 9 holes of golf in a group of 4 players. However, this is possible only if you play 9 holes using a golf cart.
Playing alone minimizes the time, or if there are only two players. Regardless of the number of golfers, each group shouldn't take over 15 minutes per hole, keeping the game's pace ideal.
8 to 12 minutes is the standard time that golf courses set for playing a single hole. This amount of time already consists of the pre-shots, tee shots, approach shots, the time on the green, etc. 
It would be best if you consolidated all these figures by the culmination of the round. Hence, the time taken is about one to two and a half hours for 9 holes.
What Factors Determine Your Pace Of Play?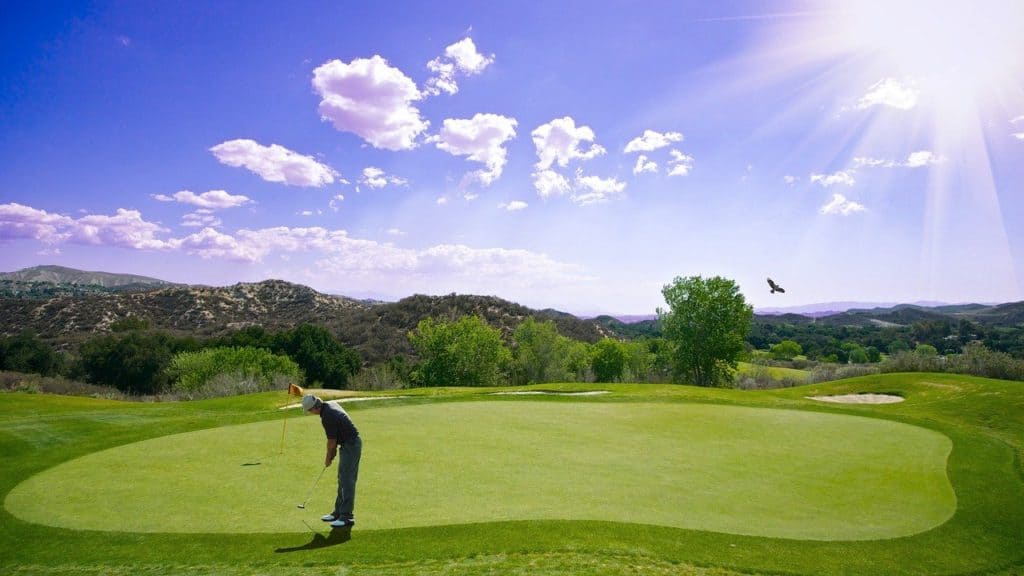 1. The size of your course
It typically takes more time to play golf on an extensive golf course than on a smaller one. A 7,000-yard course generally takes two and a half hours. On the other hand, 5,500 to 6,000 yards takes roughly two hours to golf 9 holes.
2. How many players are there?
Expect longer rounds and more waiting time when you have more players in the group.
3. Your skill level
Undoubtedly, a skilled golfer plays golf more excellently than an ordinary golfer since you can play faster.
It's essential to do lots of practicing to enhance your golf skills. Consider using a golf simulator to practice in your place if you can't frequently go to a golf course.
4. Ready Golf
This concept allows golfers to play as soon as they're all set to go, saving roughly thirty minutes each round.
5. Walking or Riding
Utilizing a golf cart when moving from one part to another helps you save more time than walking. Ideally, you also won't feel quickly exhausted from remote walking distances.
Golf players take about two and a half hours for one round with a golf cart. Meanwhile, it requires roughly 2.75 hours if you walk.
6. The busyness of the golf course
In general, most golf courses are overcrowded on weekends. It would help if you usually waited a few minutes on each hole before pitching in when the golf course is busy.
Since you need to wait a few minutes on each hole, you will likely increase your time on the golf course. Unfortunately, the time you lose may reach almost thirty minutes.
7. Weather Delays
Bad weather conditions can significantly affect your pace of play, especially on open golf courses.
Some golf courses will allow you to play even if it's slightly raining. Nonetheless, a mandatory delay is more likely when there's a sign of lightning.
8. Course Difficulty
Golf courses with bunkers, long holes, water hazards, thick rough, and other obstructions affect the play's pace.
In short, the more challenges and obstacles your golf course has, the more time it takes to play golf.
How Long Do 9 Holes Take For Four Players?
It takes two to two hours and fifteen minutes to play a 9-hole golf round for four players.
How Long Do 9 Holes Take For Three Players?
It takes an hour and 45 minutes to play a 9-hole golf round for three players.
How Long Do 9 Holes Take For Two Players?
It should take an hour and thirty minutes to play 9 holes for two players. You can speed up the time by using a cart.
How Long Do 9 Holes Take For One Player?
It should take about an hour and fifteen minutes to play 9 holes of golf if you play alone, walking.
Nevertheless, using a golf cart can save approximately fifteen to twenty minutes.
How Long Does It Generally Take To Golf 9 Holes Using A Golf Cart?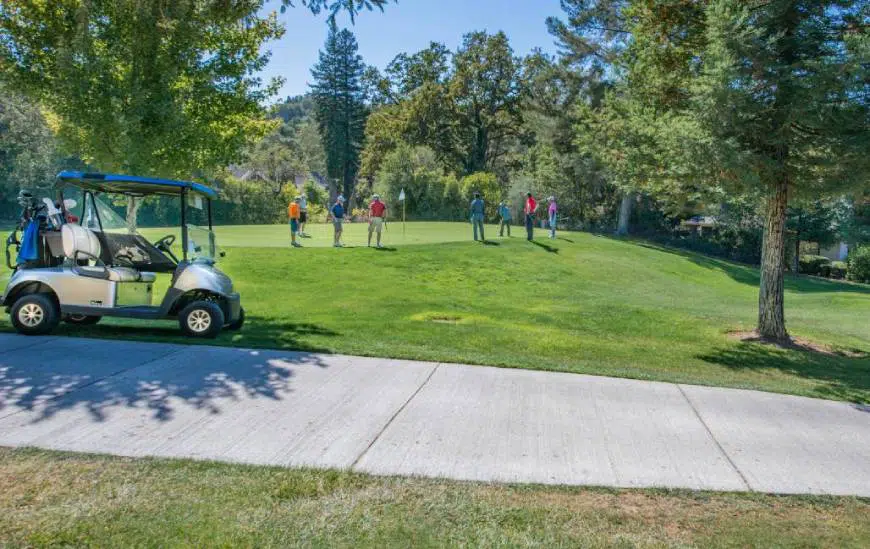 You can immensely accelerate your play by using a golf cart. An average two-ball usually takes an hour and a half to play 9 holes using a cart.
Likewise, you can speed up more if the golf course is obstacle-free and you're a good player.
Valuable Guides To Accelerate Golf Pace of Play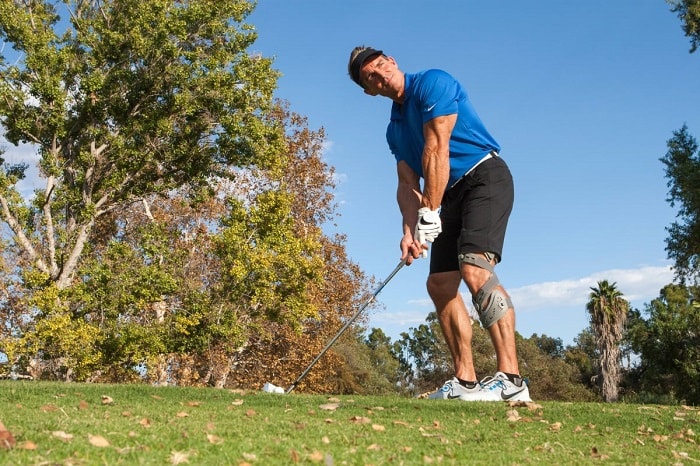 Consider playing "ready golf."
Avoid spending more than five minutes searching for an unanchored golf ball.
Utilize a well-arranged golf bag to conveniently transport your equipment to the golf course.
Play scramble in case your group consists of newbies.
Use the best golf club to speed up your play.
Play your shot as quickly as possible.
How Can I Play 9 Holes Faster?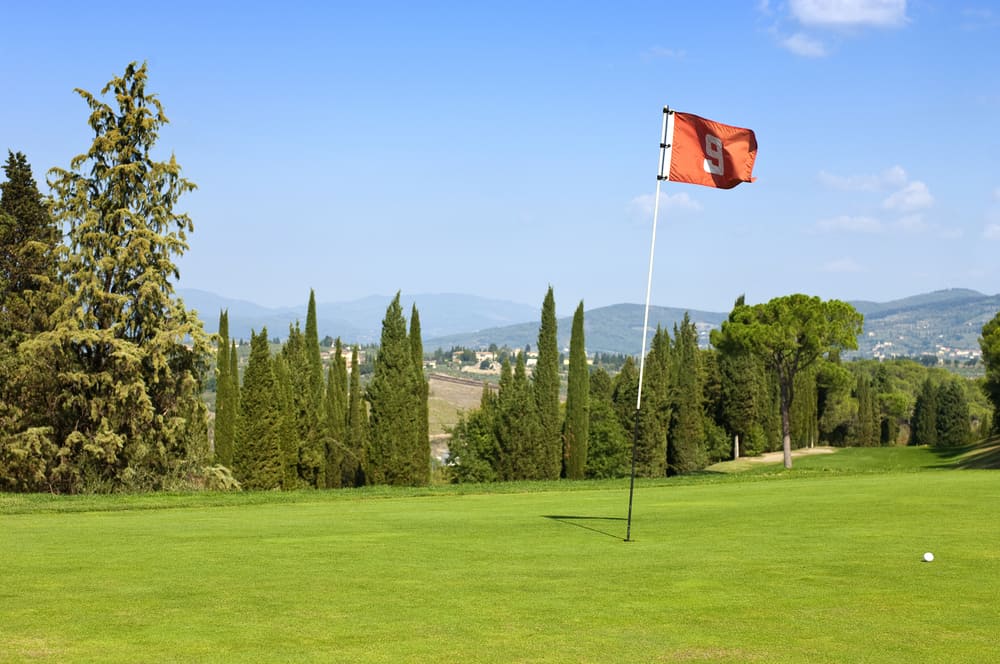 1. Take your medicine.
Acknowledge that everyone makes mistakes. But, be sure to learn from your mistakes and use your knowledge of the rules to avoid a blow-up hole.
2. Set up a tee time.
Book a slot, call the golf course or use an online service to ensure playing on your preferred schedule. This technique also allows you to play with the number of golfers you like.
3. Utilize a push cart if you're walking.
Walking takes time and causes a delay in your game pace, so investing in a good cart is worthwhile. You can eliminate the exhaustion and inconvenience of transporting a golf bag filled with snacks and equipment.
4. Play at dusk.
Playing golf at sunset is fantastic if you prefer to play with more tranquility. Since there's a usually cooler breeze at twilight, you're likelier to play 9 holes of golf faster.
But, it's critical to enough sufficient time to finish when you decide to play at dusk.
5. Understand your skill level.
It's normal for less skilled players to take a bit longer when playing golf. Generally, golfers with advanced skills play two balls and practice their golf game in a 9-hole round.
Don't get discouraged when you miss the hits; pick the golf ball up and move forward.
6. Play ready golf.
 "Ready golf" is all about how you play the game. More importantly, it would help if you had a mindset that inspires you to be all set to play.
7. Play the correct tee box.
A 7,400-yard championship tee box isn't suitable if you're a 20 handicap. You're more likely to lose a ball on each hole.
FAQ's
1. What does "9 holes" mean in golf?
"9 holes of golf" refers to a short or executive course of golf, having merely 9 holes instead of 18.
You can choose to play it twice for a full round or play it once for a short game.
2. Can you play 9 holes in one hour?
No. It takes approximately one and a half hours for advanced or skilled golfers to finish 9 holes.
On the other hand, for average golfers, you should play 9 holes in roughly two hours.
3. How long does it usually take to putt 9 holes?
Whether you're an advanced or a newbie golfer, completing a hole generally takes a minimum of fifteen minutes.
Therefore, a 9-hole round could take upwards of 3 hours to finish.
4. How long of a walk are 9 holes of golf?
Players take a minimum of a fifteen-minute walk for each golf hole. It consists of the walking time spent between your tees and shots.
Regardless, there's a remarkable difference from one hole to another. For instance, experts compute par-5s at eighteen minutes, par-4s at twelve minutes, and par-3s at nine minutes.
5. What is the ideal golf score for 9 holes?
45 is the ideal golf score for 9 holes for an average golfer, regarded as bogey golf.
Shooting less than 60 at the end of 9 holes is an excellent score for beginners and average adult golfers. Meanwhile, scoring less than 40 after 9 holes is generally left up to pro players.
6. How long does it take to play 9 holes of golf par 3?
You can do executive courses, where all the holes are short Par 3s in one to one hour and a half.
You can play the most par three holes in as short as 9 minutes.  The reason is that par 3s are shorter than par 4s and 5s.
Final Thoughts
Did you find our post about "how long does it take to golf 9 holes" informative and interesting? You might agree that golf sports might not be for everyone since it requires more focus, timing, and patience.
More than that, several external factors could affect the pace of your play. Regardless, you can improve your performance by recognizing what could affect your game.
We highly recommend making it a habit to follow golf rules and learn from your mistakes.
Hopefully, you find the guides we shared in this post helpful in speeding up your game. Keep practicing to improve your golfing skills!