Are you fed up renting or borrowing a set of golf clubs and thinking of buying a new set? Not having a set of reliable clubs when playing golf is a nightmare for every golfer.
What would you do if no golf club set is available for rent or you can't borrow from a friend? As you might already know, using a different golf club set can significantly affect how you play.
There's no denying that purchasing your own set of golf clubs is an intelligent decision. But how much does a set of golf clubs cost?
Do you know how much you'll need to save and spend for a top-quality option? No worries, we've got you covered!
To help you decide well, let's tackle golf clubs' costs and what you should expect when investing in one.
How Much Do Golf Clubs Cost?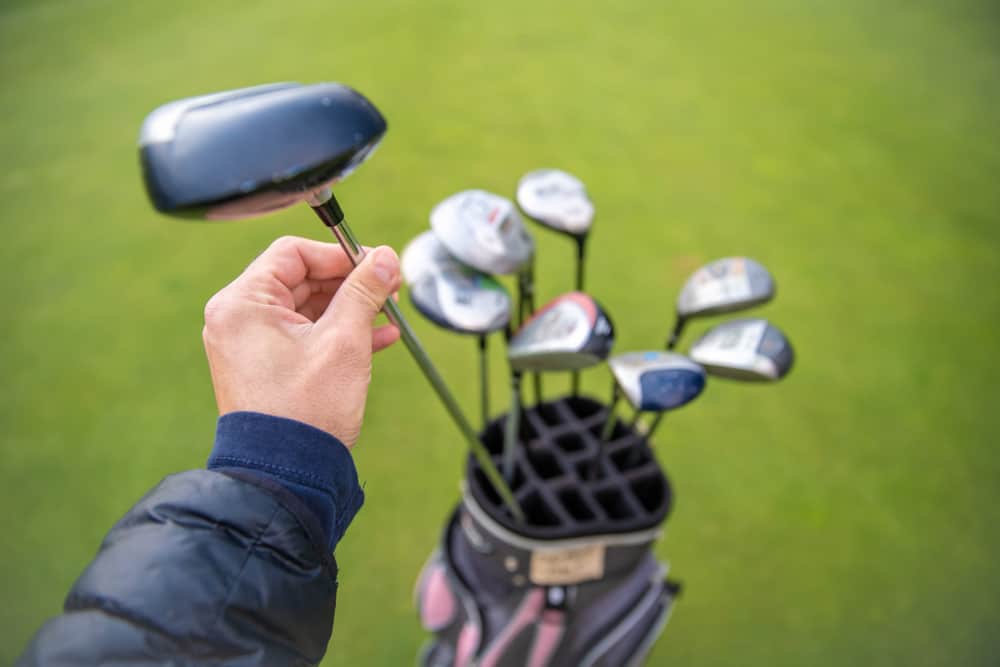 Advancements in golf technology have caused significant changes in golf clubs' costs. One of the reasons is that manufacturers incessantly search for ways to improve the golf experience.
In particular, the better the quality the higher the price. And, since golf items are pricey investments, critical thinking before making a decision is crucial.
Before splurging, you must consider your age, skill level, experience, and commitment to this type of sport.
The quality, brand, and other valuable features of golf clubs determine golf clubs prices. Therefore, you must be careful in choosing which one suits your golfing style and requirements.
The Prices of Full Sets of Golf Clubs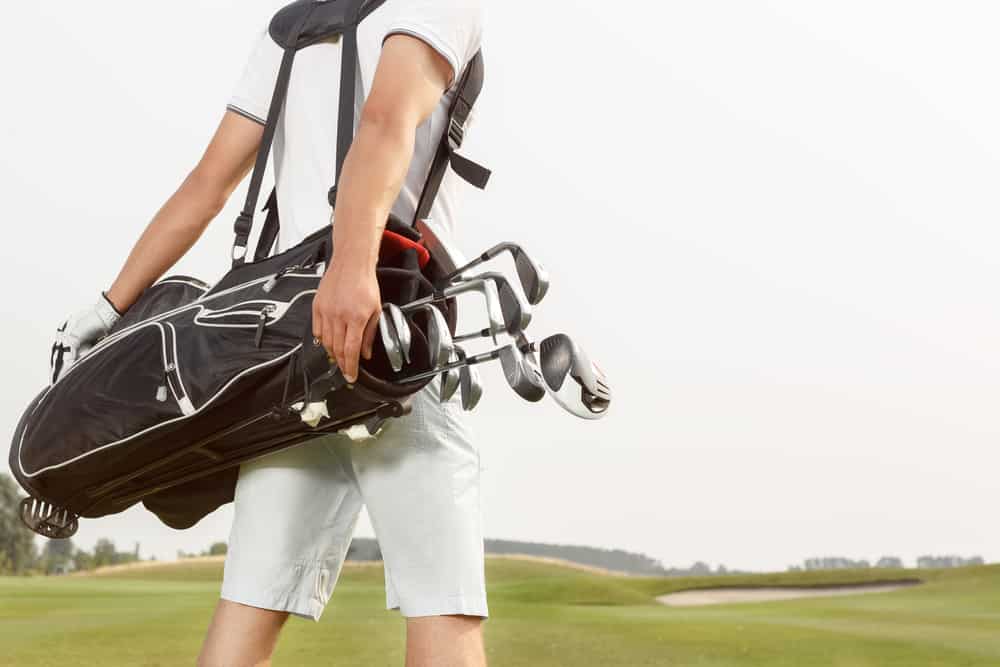 If you prefer to purchase a complete set of golf clubs, the cost may range from $100 to $1,200. Complete sets are commonly intended for newbies or average golfers currently taking up golf.
Professional golfers usually build their own set and prefer picking individual clubs instead of a complete set.
Pro golfers consider building their golf club set ideal as it fits their game well and ensure excellent scores.
Golf club sets differ in prices, and the package typically contains a golf bag and other valuable golf items.
The Prices of Hybrid & Utility Clubs
Countless hybrids come with identical lengths and lofts as fairway woods. General hybrids are less expensive and cost less than $200 than fairway woods.
The Price of Wedges
It's a breeze to find wedges from between 46 degrees and 64 degrees. Pro golfers usually bring three, four, or even five wedges with what combination they carry.
Nonetheless, this changes depending on the course conditions and design. The costs may range from $20, $100, and $250.
The Price of a Set of Irons is Irrelevant
The golf club set makeup has changed for many golfers, meaning the standard sets of iron are now irrelevant.
Irons commonly consist of 14 different golf clubs in an average golfer's bag. Nowadays, the average sets or price of irons for men is roughly $900, while it's more than $650 for women.
Pricey irons are generally manufactured by giant golfing manufacturers like TaylorMade, Mizuno, Callaway, Titleist, Ping, etc.
The Price of Putters
Putters these days come with different shafts, weights, grips, colors, and lengths. These elements may cause the price to vary. Putters produced by high-end brands are super expensive, some amounting to over $2,000.
If you're on a budget, get putters sold at an average of $100.
The Prices of Drivers & Fairway Woods
There has been an increase in driving distance as golf technology advances. On average, the cost of famous drivers produced by top brands may range anywhere from $200 to $300.
Meanwhile, the price of fairway woods may start below $30, while other top-of-the-line models may cost more than $600.
Factors Affecting The Price of Golf Clubs
1. Research and development
Manufacturers and designers use approximately 2.3 percent of the price of golf clubs when researching and developing their products.
2. Materials used and the manufacturing process.
Roughly another 33.3 percent of the cost of golf clubs is spent on the materials used. Similarly, this cost includes the expenses spent on the manufacturing process.
3. Retailer's dividends
Around 33.3 percent of the golf club's price goes to the retailer's gross profit.
4. Manufacturer's profit
Golf manufacturers do business, which is why they need to earn. Hence, the outstanding 4.5 percent of the price of the golf club is the profit earned.
5. Taxes
Giant firms and all of us are not exempted from paying taxes. An approximated 2.2 percent of the total price of a club is accredited to the manufacturer's taxes.
6. Corporate costs
These costs pertain to the money used on marketing, sales, and corporate expenditures. It's approximately 24.3 percent of the club's total cost.
What About The Price of Second-hand Golf Clubs?
Golfers and beginners with a limited budget find purchasing second-hand golf clubs a practical choice.
A second-hand set of higher-end clubs in excellent condition is a foolproof option. It's wiser to buy a used one than to get a brand-new set of low-quality clubs with a similar price range.
How Much Should Golfers Spend on Golf Clubs?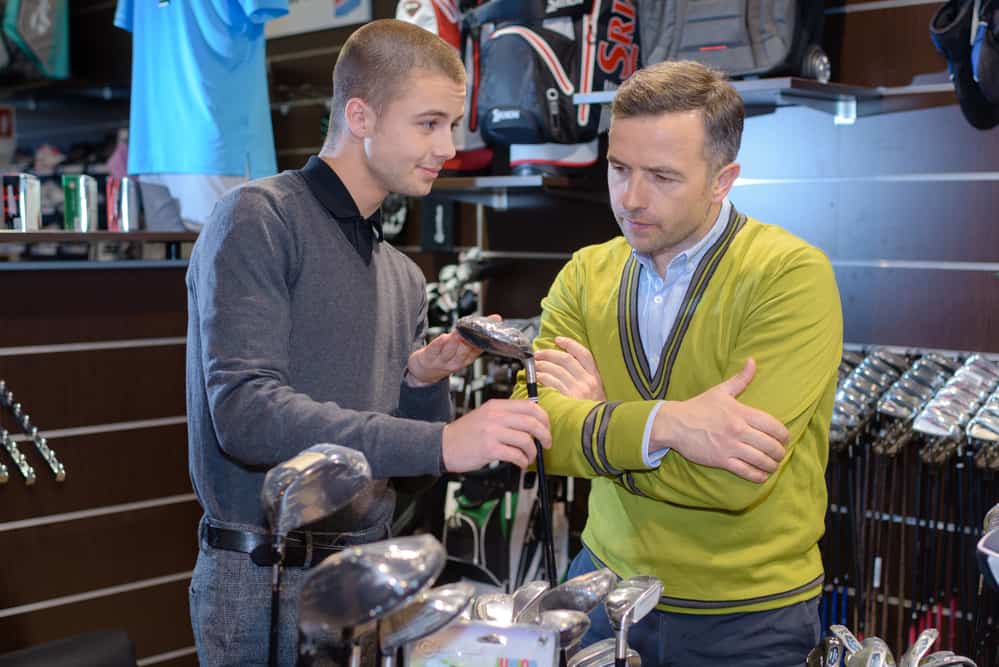 The amount you should spend for a golf club set depends on you; therefore, specifying the exact cost seems challenging.
Spending a bit on first-rate clubs is better because they can last for years. Generally, it's wise to base your decision on your age and skill level.
Remember buying pricey clubs is useless if you don't plan to commit to this sport for a long time. The other factors to consider are the golf club's height and weight.
The Ideal Time of Year to Purchase Golf Clubs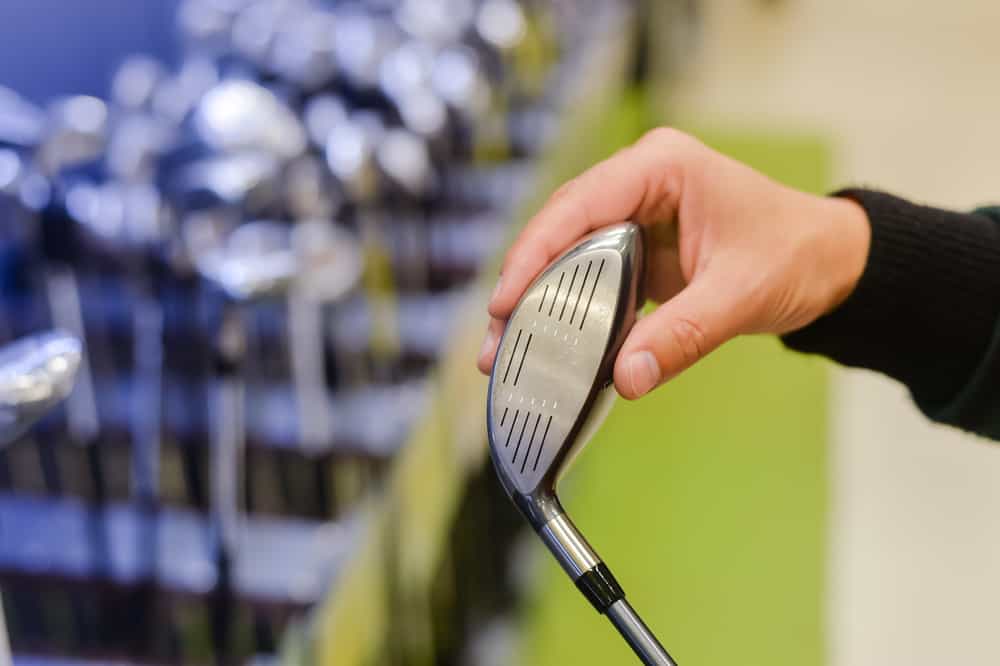 It's easy to find golf clubs made by different brands throughout the year. But did you know that looking at the current weather conditions in your area helps you find the cheapest deals?
The ideal time to purchase a golf club set is during winter. Golf club sets costs to drop roughly 30% in January, February, and December, known as the coldest months.
Deciding on the right club for your playing style and experience is vital. Once you consider these factors, searching for the best deals is a cinch.
FAQ's
1. How much does a complete set of fitted golf clubs cost?
The price differs depending on the particular requirements of your clubs. A trained fitter can assist you in determining the specs for your clubs.
The average cost is around $2000; however, expect an additional cost for the in-depth fitting session.
2. Are costly golf clubs worthwhile investments?
Yes. Costly golf clubs are worth it because they feature stellar materials that can ensure longevity and better performance.
3. How much does an excellent set of irons cost?
Generally, brand new and top-quality irons can cost between $400 and $1200.
4. Is it more economical to build your golf clubs?
Yes. Purchasing a new set of golf clubs can cost a fortune, but building your own can help you save more.
With appropriate tools and the capability to follow detailed guides, it's more straightforward to make clubs fitted for your game. Indeed, you will acquire a valuable skill you didn't realize you had.
5. Should you purchase new or second-hand golf clubs?
The choice is entirely up to you. It's wise to spend more buying a brand new one if you'll commit to this sport for a long time.
Nevertheless, if you're a beginner and golf isn't your hobby, investing in second-hand options might be a better idea.
6. When Do Golf Club Prices Drop?
The holiday seasons are when stores offer huge discounts, promos, and sales during the year. Many stores also stock their shelves with the latest golf club designs, starting in summer and spring.
They usually offer discounts on their old stocks, making it an ideal time to search from their old collections.
Likewise, you may check out some online stores, as most offer massive discounts throughout the year. Compare their prices to see which one best fits your budget.
7. How much do professional golf clubs cost?
Referring to local golf stores and buying each club can cost between $3,500 and $5,500.
8. How much should a newbie spend on golf clubs?
On average, beginners should spend anywhere from $350 to $1,000 on their first set of golf clubs. Generally, this setup can provide you with a comprehensive set of long-lasting modern golf clubs.
Alternatively, you might want to build a solid golf bag for less than a thousand dollars. Consult golf or a local pro store to ask about club grips, shaft types, and recommended brands.
Consider if you'll commit to this sport for long; otherwise, spending more isn't a good idea.
9. How much does a second-hand set of golf clubs cost?
An already used golf club set may cost between $250 and $600. Please note that the cost largely depends on the brand, condition, and number of pieces contained in the set.
10. How many golf clubs should I carry if I'm still a beginner?
Golf newbies should carry roughly a total of nine or ten golf clubs. Your club setup should include the 5-PW, driver, putter, fairway wood, SW, and Hybrid.
You may expand your club setup over time as you find more suitable equipment to fit your game.
Conclusion
Did you find our post about "how much does a set of golf clubs cost" helpful in your decision-making process?
Golf clubs require a significant amount of money, making it valuable to purchase a high-quality set suitable for your skills.
Many golfers find beginner club sets good options. On the other hand, other players prefer building a set together according to their requirements and preferences.
Remember that it's critical to consider your commitment level to this sport before making the final buying decision.
If you are into golf, it's okay to spend more. Otherwise, it's merely a waste of money investing in costly clubs.
Read more:
Matt Stevens is the founder of Golfrough.com. He holds a Postgraduate in Sports Marketing and has played golf since he was four years old. Having experienced every high and low golf has to offer, his writing helps the average golfer avoid the mistakes he has made in 28-years on the course.